Main content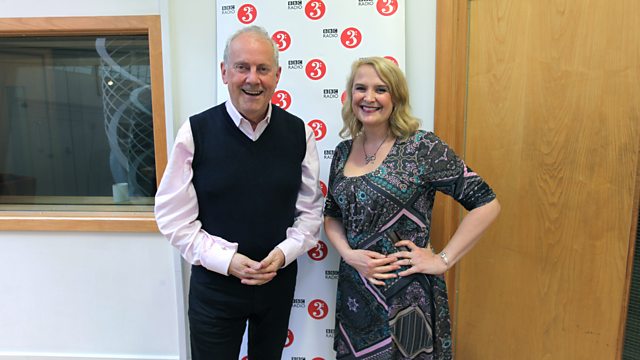 Tuesday - Sarah Walker with Gyles Brandreth
With Sarah Walker. Including My Favourite Viola Pieces; Music in Time: Bruckner: Christus factus est; Artist of the Week: Alfred Brendel in Mozart's Piano Concerto in B flat.
9am
My favourite... viola pieces. Viola player Cecil Aronowitz, who co-founded the Melos Ensemble and was a preferred extra with the Amadeus Quartet, was born one hundred years ago this week. To celebrate his anniversary Sarah chooses a selection of her favourite short pieces for Aronowitz's somewhat overlooked, even mocked, instrument, including works by Rebecca Clarke, Debussy, Strauss and Bach.
9.30am
Take part in today's music-related challenge: listen to the clues and identify the mystery person.
10am
Sarah's guest is Gyles Brandreth, the once MP and Government whip whose way with words makes him much in demand on television and radio, with appearances on everything from Countdown to Just a Minute. Gyles reminisces about meeting Yehudi Menuhin, and muses on the secrets of happiness and having fun, while choosing music by Liszt, Verdi, Janacek and Handel, every day at 10am.
10:30
Sarah places Music in Time. The spotlight is on Bruckner's Christus Factus Est, a sacred motet that illustrates the Romantic interest in music of the past, and a desire to communicate faith through music.
11am
Sarah's Artist of the Week is the world renowned pianist Alfred Brendel whose performances of Haydn, Mozart, Schubert, Beethoven and Liszt set the benchmark for interpretations of intelligence and authority. Sarah's outings of his top recordings complement Friday's BBC 4 documentary Perfect Pianists, a journey through 60 years of BBC archive that showcases some the greatest names in the history of the piano - including Brendel.
Mozart
Piano Concerto in B flat K595
Alfred Brendel (piano)
Academy of St. Martin in the Fields
Sir Neville Marriner (conductor).
Music Played
MY FAVOURITE...VIOLA PIECES

GYLES BRANDRETH'S CHOICE NO.1

GYLES BRANDRETH'S CHOICE NO.2

MUSIC IN TIME: ROMANTIC

ARTIST OF THE WEEK: ALFRED BRENDEL
Mystery Person
Answer: Farinelli (Carlo Broschi)