Main content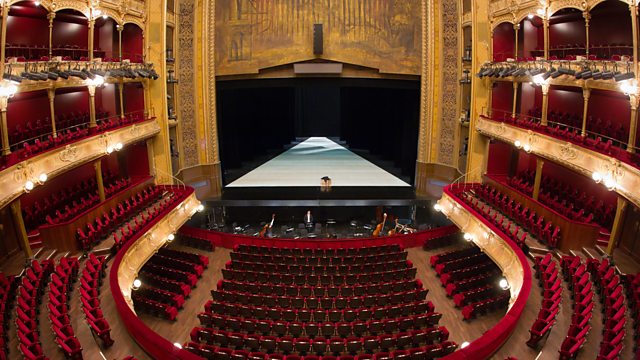 Real Pretenders
Film critic Antonia Quirke investigates the evolution of acting, asking some of Britain's best actors, from Michael Sheen to Robert Hardy, what makes a spellbinding performance.
Antonia Quirke's obsession with acting began early on in her life, when her first encounter with Marlon Brando on her parents' TV screen mysteriously triggered an asthma attack. In this feature she investigates how ideas about acting have evolved throughout history, and tries to pin down just what it is that makes a spellbinding performance.
While the acting craft itself has changed radically throughout history, what critics and spectators like in acting has remained remarkably similar: Shakespeare asked for "subtlety" in acting, and as early as the 1740s David Garrick was praised for being "real". Every new generation of actors seeks greater authenticity than their predecessors.
The nineteenth-century Russian director Konstantin Stanislavsky wrote the unofficial bible of modern acting, An Actor Prepares. His theories are still widely applied nowadays. Their most influential practitioners were the now-unfashionable American school of Method acting, which had its British counterpart in the postwar "kitchen sink" theatre. As the thirst for increasing naturalism continues to shape acting styles, we revisit the recent success of the street-cast film "Catch Me Daddy". Is this hyperrealism the future of acting?
As Antonia Quirke meets some of the leading talents in British theatre and film, including Michael Sheen, Robert Hardy, Simon Callow, and theatre director Katie Mitchell, this programme charts the making of British acting, from the legacy of classical greats like Laurence Olivier and John Gielgud, to the impact of Method and of playwrights like Pinter.
Presenter: Antonia Quirke
Producers: Sara Pereira and Sean Glynn
A Kati Whitaker production for BBC Radio 3.
Last on
Music Played
Jean Sibelius

Sonatine in F sharp minor, Op 67 No 1

Performer: Glenn Gould.
Broadcasts