Main content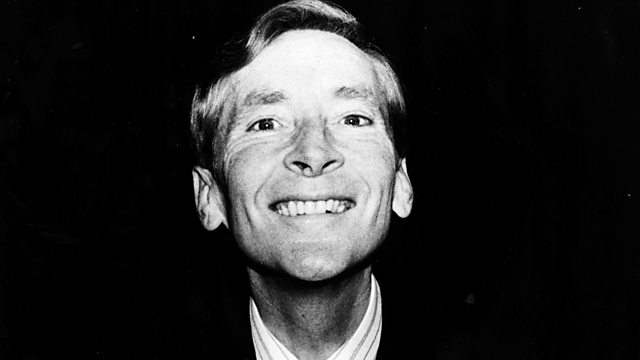 Williams on the Wireless
Made for 4 Extra. Marking the 90th anniversary of the birth of Kenneth Williams, actor Robin Sebastian introduces a collection of radio highlights.
Marking the 90th anniversary of the birth of a legend of entertainment, actor Robin Sebastian exposes his inner Kenneth Williams to introduce a collection of the Carry-On star's radio highlights.
Including contributions from biographer Christopher Stevens and broadcaster Russell Davies, explore Williams' popular characters like Ramblin' Syd Rumpo and look back with laughter at lassic episodes. Discover Kenneth in a darker mood in a radio adaption of a Gogol story.
* On the Trail of Ramblin' Syd:
A new programme where Robin Sebastian traces the origins and impact of the West Country folk singer
* Hancock's Half Hour - The Television Set
Galton and Simpson comedy where living in the only house in Railway Cuttings without a telly, the lad takes action. From 1955.
* Round the Horne:
a classic episode from the popular 1960's radio series starring Kenneth Williams
* Just a Minute
An unique episode with Kenneth Williams as chairman and Nicholas Parsons as panellist
* Diary of A Mad Man:
A rare and rather wonderful piece of Kenneth Williams archive with his brilliant interpretation of Nikolai Gogol's farcical short story
* The Very Best of Ramblin' Syd Rumpo:
A special concert recorded in 1970 in front of a live studio audience at Abbey Road Studios in London.
Producer: Stephen Garner.