Main content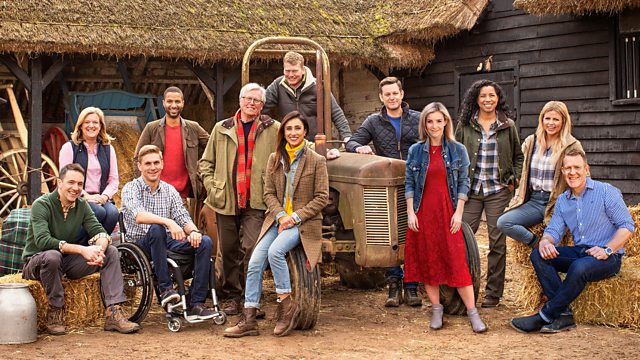 Norfolk Broads
Matt Baker joins student gamekeepers at work, while Ellie Harrison reveals how cranes have returned to Norfolk after an absence of 400 years.
Matt Baker joins students training to be gamekeepers on a clay pigeon shoot - however, he discovers that conservation is also a big part their education. Matt sees how to butcher a haunch of venison and sits down with the students to enjoy some homemade venison stew.
Ellie Harrison reveals how cranes have returned to Norfolk after an absence of four hundred years from the UK countryside. It is thanks to the efforts of naturalist John Buxton, who kept their presence secret, that the birds have made a comeback. On Hickling Broad, Ellie sees cranes beginning their courtship rituals, and she also visits Berney Marshes to find out how the RSPB has teamed up with local landowners and farmers to help manage water levels for wetland birds.
Meanwhile, Adam Henson is in Scotland at the world-famous Stirling bull sales, and Olympic boxer Nicola Adams talks about her favourite part of the British countryside.
Trainee gamekeepers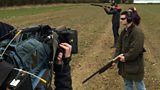 Gamekeeping is a very old profession. The first ones in Britain would have protected deer from poachers in the Royal forests. Today the gamekeeper's role is still to rear and protect game, but conservation is an essential part of that job as well. Matt Baker visits Easton & Otley College near Norwich where he meets the next generation of gamekeepers, who are learning the important skills needed to manage an estate today. In the college woodland he helps students with coppicing, an essential part of creating the right environment, not just for game birds but also for other bird species such as the grey partridge. Later Matt finds out about the butchery skills the students are taught, before sitting in front of a woodland fire for some well-earned venison casserole.  
Berney Arms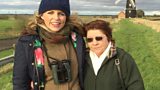 Berney Arms railway station was built on marshland in the 1840s. It was a condition of the railway being built that it should stay working 'in perpetuity'. Today the station serves RSPB reserves Berney Marshes and Breydon Water, where pioneering work is being done to help both agriculture and wildlife. Ellie Harrison meets reserve manager Mark Smart who explains how the RSPB is keeping water levels raised to encourage more breeding waterfowl and waders without affecting grazing livestock. Then Ellie meets a former resident, Sheila Hutchinson, who has written a book about her memories of Berney Arms and tells Ellie what it was like to live in one of the most isolated communities in the land.
Nicola Adams: My Countryside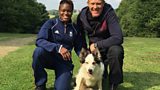 Olympic boxing champion Nicola Adams MBE takes Adam Henson training at the Temple Newsam estate on the edge of her hometown, Leeds. Nicola regularly visited the 1,500 acre estate when she was growing up and still trains there today. Adam joins Nicola for a run before she shows him some more unusual training methods, such as chopping wood. But Adam's not the only one learning something new. The estate has its own rare breed farm, which gives him the perfect opportunity to show Nicola the ropes when it comes to herding sheep. 
Natural flood defences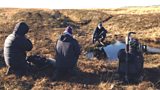 In the second of his special reports on flooding, Tom Heap asks whether the natural landscape could help provide greater protection from extreme weather in the future. He starts in the uplands, at the National Trust's Holnicote Estate, where they are trying a range of measures to slow down the flow of water from the hills – including leaky dams and catch pools. But some, like environmentalist George Monbiot, would like to see even more being done, such as large scale tree planting in upland areas currently grazed by sheep. Then Tom turns to the lowlands and asks whether dredging is really an effective way of preventing floods. He also wants to know how farmers feel about many of the changes they are being asked to make in the name of flood prevention.
Tom also looks at the impact flooding has on our transport links - and asks what we should do about it - on BBC Radio 4's Costing the Earth
Return of the crane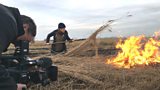 Ellie is in the Norfolk Broads taking a closer look at the common crane. These birds returned to Britain in the 1970's for the first time in 400 years, after a pair landed on the private estate of wildlife filmmaker John Buxton. John spent 40 years documenting the birds and captured some incredible moments including the first fledged chick. Ellie meets John's friend, Chris Durdin who tells her more about the man who helped re-establish the common crane.  Later Ellie visits Hickling Broad, which holds a significant number of the UK's breeding crane population and she helps the Wildlife Trust burn reeds in preparation for the spring breeding season.
Stirling Bull Sales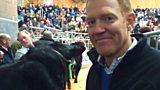 It's said that if you want a top class pedigree bull there's only one place to go! The Stirling Bull Sales have been taking place for more than 150 years and are still going strong. Adam Henson makes the trip to Scotland to discover what makes these sales so popular. He meets some of the breeders who are bringing their bulls to market and finds out about the cattle breeds that have given it such lasting appeal. He also gets in the ring to see what sort of prices these animals can fetch.   
Credits
| Role | Contributor |
| --- | --- |
| Presenter | Matt Baker |
| Presenter | Ellie Harrison |
| Presenter | Adam Henson |
| Presenter | Tom Heap |
| Participant | Nicola Adams |
| Executive Producer | William Lyons |
| Series Producer | Joanna Brame |