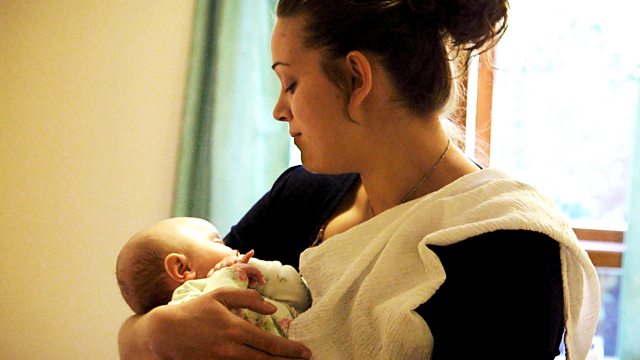 My Baby, Psychosis and Me
An intimate documentary that reveals the frightening rollercoaster journey of two mums for whom childbirth triggers postpartum psychosis, one of the most severe forms of mental illness.
It is a condition most expectant mothers and their families have never heard of, but around one in every five hundred births can lead to the sudden onset of a psychotic episode. New mothers are overwhelmed by extreme low or high moods, strange and dangerous thoughts, paranoia and delusions - such as the belief that they have given birth to Jesus or the devil.
This is the untold story of what it means to battle this terrifying condition. Filmed over six months, we closely follow the intense experiences of two women, Jenny and Hannah, and their families, as they are cared for at Winchester's Mother and Baby Unit.
Behind the closed doors of this specialist psychiatric ward, Dr Alain Gregoire and his expert team give women the care and intensive treatment needed to bring them back to recovery. While it is the most severe form of mental distress psychiatrists see, with the right medication and psychological support most women can return home within six weeks. And round the clock support with childcare enables mums and their babies to stay together, rather than face a damaging separation.
From the bedroom to the nursery, the hospital theatre to the psychiatrist's chair - we watch the most personal moments of motherhood and mental illness play out for Jenny and Hannah, as Dr Gregoire and his team face two of the most challenging cases they've experienced. But in one respect Jenny and Hannah are fortunate; they have access to the expert treatment they desperately need. With a severe shortage of specialist psychiatric care for mums-to-be and new mothers, it's a postcode lottery that determines whether women get the expert help they urgently need - over 80% in the UK don't.
Credits
| Role | Contributor |
| --- | --- |
| Producer | Rebecca Burrell |
| Director | Rebecca Burrell |
| Executive Producer | Ross Wilson |
| Executive Producer | Jane Merkin |
| Executive Producer | Gina Carter |