Main content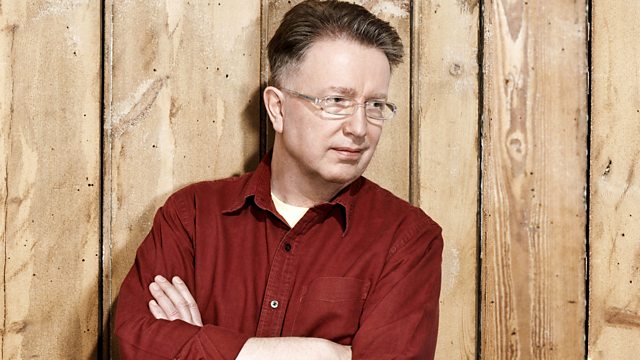 #CelebratingLives6Music - Help create a playlist of remembrance and celebration
Tom Robinson asks listeners to help create a playlist of comfort, remembrance and celebration.
While not wanting to be morbid this Sunday there's no getting away from the big music news story of the week. Loss and bereavement are right back in the headlines, with the tragic deaths of BBC Introducing favourites Viola Beach and their manager Craig Tarry in a car accident last weekend.
To lose so many figures from the world of music - from promising newcomers to full blown legends - in such a short period of time is almost without precedent: Lemmy, David Bowie, Natalie Cole, Robert Stigwood, Glenn Frey, Paul Kantner & Signe Tole Anderson (both from Jefferson Airplane), Earth Wind & Fire's Maurice White, Colin Vearncombe, Jimmy Bain, Mott the Hoople's Dale Griffin and now the members and manger of a young Merseyside four-piece with their whole lives ahead of them.
If you hadn't heard of Viola Beach before last week, you almost certainly have now. A fan-based campaign to get the band's song 'Swings & Waterslides' to number one is in full-tilt at the time of writing and is gathering support from the likes of Liam Gallagher and Kasabian.
Every one of us has experienced loss at some point in our lives - and we all know what a huge source of strength and support music can provide in difficult times. It can help us celebrate the loved ones we've lost. It can comfort those who are left behind - and remind us that every day is precious. Music can help heal a broken heart and inspire every one of us to live life to the full.
So this week we're after songs of comfort, songs of remembrance and celebration. From the bleak humour of Monty Python's "Always Look on the Bright Side of Life" - to George Harrison's spiritual "All Things Must Pass". From "My Hero" by the Foo Fighters to Mumford & Sons' "I Will Wait". Nine Inch Nails' "Hurt", Amy Winehouse's "Back To Black".
You're in control of the music so let us know what songs of comfort and celebration you reckon we should play - including the reasons WHY - to Tom Robinson via the hashtag #CelebratingLives6Music to help create a playlist. Comment on the Now Playing Facebook page, here on the blog, email nowplaying@bbc.co.uk or drag tracks onto our Spotify playlist.