Main content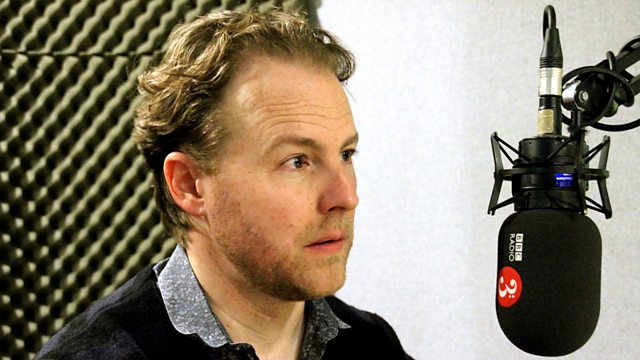 Tuesday - Rob Cowan with Samuel West
With Rob Cowan. Including My Favourite Etudes; Music in Time: Monteverdi: Madrigals - Book 5; Artist of the Week: pianist Artur Rubinstein, featured in Faure's Piano Quartet No 1.
9am
My favourite... études. Rob showcases a selection of these works which many composers regarded not as traditional studies but demanding miniatures. He considers the innovation of Chopin, who transformed a traditionally dry exercise into an exploration of virtuoso technique, and features works ranging from Vieuxtemps's Concert Études and Rachmaninov's Études-Tableaux to Stravinsky's Four Orchestral Études and Bartók's Three Études Op. 18.
9.30am
Take part in today's musical challenge: trace the classical theme behind a well-known song.
10am
Rob's guest this week is the actor and director Samuel West. Samuel has received accolades for his work across stage and screen. He was nominated for a Bafta for his role in the acclaimed film Howards End, earned a Critics' Circle Award for his role as Hamlet with the Royal Shakespeare Company and has performed to critical acclaim in West End productions including Lucy Prebble's play Enron. Currently playing Frank Edwards in the popular television series Mr Selfridge, Samuel also has experience behind the scenes directing plays and operas. He has toured with the Choir of London and provided narration for groups including the Orchestra of the Age of Enlightenment and the Nash Ensemble, besides making a number of appearances at the Proms. Samuel will be talking about his life on and off stage and sharing a selection of his favourite classical music every day at 10am.
10:30am
Rob places Music in Time. Today the spotlight is on the early Baroque period and Monteverdi's ground-breaking 5th Book of Madrigals, which consolidated his position as one of the leading composers in the 'new style'.
11am
Rob's artist of the week is the pianist Artur Rubinstein. Few musicians in living memory were more widely loved than Artur Rubinstein, so it's not surprising that he was always in demand as a chamber player. Though a musical giant in his own right, Rubinstein would happily - and regularly - join forces with his younger peers in pursuit of performances that combine wisdom and spontaneity. Throughout the week Rob shares some of Rubinstein's best ensemble playing, in works including Mendelssohn's Piano Trio No. 1 in D minor, Fauré's Piano Quartet No. 1 in C minor and Beethoven's Kreutzer Sonata.
Fauré
Piano Quartet No 1 in C minor, Op 15
John Dalley, violin
Michael Tree, viola
David Soyer, cello
Artur Rubinstein, piano.
Music Played
MY FAVOURITE...ÉTUDES

SAMUEL WEST'S CHOICE NO.1

SAMUEL WEST'S CHOICE NO.2

SAMUEL WEST'S CHOICE NO.3

MUSIC IN TIME: BAROQUE

ARTIST OF THE WEEK: ARTUR RUBINSTEIN
Classical Roots
Answer: 'Alone At Last' is based on the 1st movement of Tchaikovsky's Piano Concerto No.1
The music played:
John Lehmann (composer)
Alone at last
Jackie Wilson (singer)
ACROBAT MUSIC‎