Main content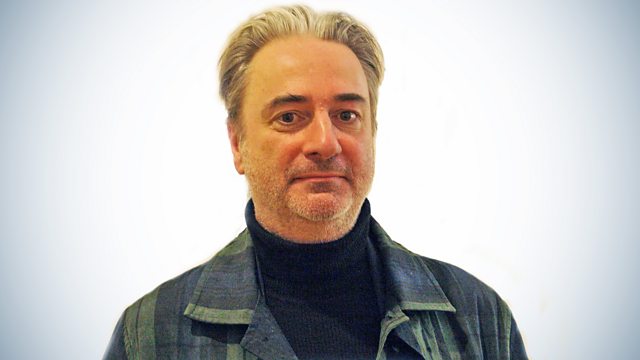 Step Inside: A 21st-Century Gallery Guide
Paul Morley explores the ever-changing world of art galleries, observing how they have changed from the unwelcoming places of his youth to today's galleries that embrace visitors.
Growing up in Stockport, Paul Morley remembers the word 'art' being somehow more risque, more exciting, more shocking, than the word 'sex'.
But he'd heard a rumour that 'art' was where adventures could be found, and determined to get in on the action, found the courage to climb the steep steps of the Stockport War Memorial Art Museum, push through the heavy doors, past the stern gaze of the guard at the reception desk, before entering into a dark, cold, tomb like interior, where a few 'heritage' pictures hung - including, unsurprisingly an original Lowry.
Almost 50 years later and Britain's galleries have automatic doors for easy entry, friendly assistants that encourage you to ask questions, beautiful shops and windows out into the world.
In 5 decades, 5 rooms, Morley steps back , and forward, to ask why he still loves moving from space to space, looking at art; why we still need galleries when art is all around us, and finds out from the visitors what they feel about these new, open access, social hubs.
Beginning where he started - Stockport, he finds a gallery now revived by a vivid programme of exhibitions, and local artists; he spreads his wings and flies west to the Liverpool Tate, the origin of the 'friendly gallery guard'; tours the Manchester Whitworth, meeting gangs of school children confidently moving through the newly refurbished building, and meets director Maria Balshaw; is wooed by the Hepworth Wakefield, a purpose-built gallery (in every sense with purpose) to bring Hepworth back to her home and celebrate her; and finally the pop-up spaces brokered by Castlefield Gallerie, putting empty offices and industrial spaces to work.
Paul still finds himself whispering though.
Producer: Sara Jane Hall.
Last on
Broadcasts