Main content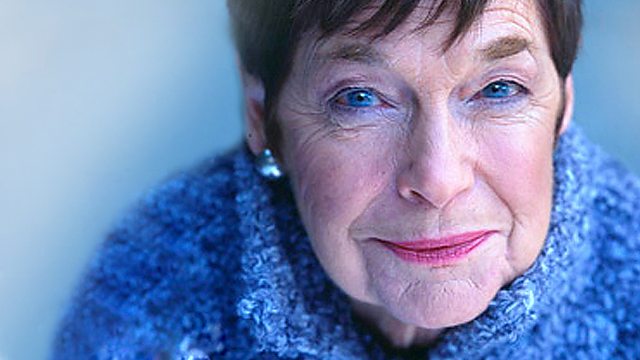 Katharine Whitehorn
Michael Berkeley's guest is journalist Katharine Whitehorn. Her musical selections include Sibelius's Finlandia, a piece by Chopin and symphonies by Mozart and Beethoven.
Michael Berkeley talks to veteran journalist Katharine Whitehorn about the music she's loved all her life.
She's often quoted as saying: 'Find out what you like doing best and get someone to pay you for it.' Katharine explains that she had quite a few false starts along the way - running away from school, failing as an architecture student, dabbling in modelling - until she found her true vocation of journalism and began a career that has spanned Picture Post, the Observer and Saga Magazine.
She's also known to millions as the author of Cooking in a Bedsitter, first published in 1961 and still the bible of student cookery.
Her music choices include Finlandia, invoking memories of another - happy - false start; a piece of Chopin played by her father; Mozart and Beethoven symphonies; and one of the few songs she and her much-loved husband Gavin Lyall both enjoyed.
Producer: Jane Greenwood
A Loftus Media production for BBC Radio 3.
Six mind-expanding music podcasts to download in 2019
Archive Unlocked: Two Decades of Private Passions