Main content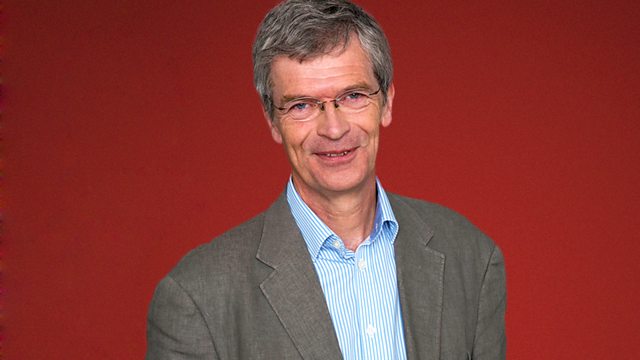 20/02/2016
Alyn Shipton selects music in all styles and periods of jazz from listeners' suggestions and includes tracks by the great American tenor saxophonist Ben Webster, as well as local traditional fare from the Bristol's Avon Cities Jazz Band.
Performers:
Artist  Count Basie / Frank Sinatra
Title  I'm Gonna Sit Right Down and Write Myself a Letter
Composer Ahlert / Young
Album  Sinatra-Basie
Label  Essential Jazz Classics
Number  55596 Track 9
Duration  2.34
Performers: Frank Sinatra, v; Al Aarons, Sonny Cohn, Al Porcino, Thad Jones, Fip Ricard, t; Henry Coker, Rufus Wagner Benny Powell, tb; Marshall Royal, Frank Wess, Eric Dixon, Frank Foster, Charlie Fowlkes, reeds; Count Basie p; Freddie Green, g; Buddy Catlett, b; Sonny Payne, d; LA, Oct 1962.

Artist  Ben Webster
Title  Making Whoopee
Composer Donaldson / Kahn
Album  Three Classic Albums Plus
Label  Avid
Number  1038 CD 2 Track 1
Duration  4.34
Performers Ben Webster, ts; Oscar Peterson, p; Herb Ellis, g; Ray Brown, b; Stan Levey, d. 15 Oct 1957

Artist  Michel Petrucciani
Title  Lookiing Up
Composer Petrucciani
Album  Live!
Label  Blue Note
Number  0777 7 80589 2 2 Track 6
Duration  8.04
Performers: Michel Petrucciani, p; Steve Logan, b; Victor Jones, d; Adam Holzman, kb. 1991.

Artist  Sun Ra
Title  Bye Bye
Composer Matt Swift
Album  The Singles
Label  Evidence
Number  22164-2 CD 1 Ttrack 5
Duration  2.49
Performers: The Cosmic Rays, including Calvin Barron with Le Sun Ra and Arkestra, Sun Ra, kb; Richard Evans, b; Robert Barry, d. 1955

Artist  Avon Cities Jazz Band
Title  Shimme-sha-wobble
Composer Williams
Album  British Traditional Jazz: A Potted History
Label  Lake
Number  300 CD 2 Track 5
Duration  3.00
Performers: Geoff Nichols, t; Ray Bush, cl; Mike Hitchings, tb; Jan Ridd, p; Wayne Chandler, bj; Malcolm Wright, b; Basil Wright, d. 6 Oct 1956

Artist  Clarence Williams
Title  Mean Blues
Composer Billy Smythe-Art Gilhan
Album  Clarence Williams Rarities
Label  Parlophone
Number  PMC 7049
Duration  2.53
Performers: Thomas Morris, t; John Mayfield, tb; Sidney Bechet, ss; Clarence Williams, p; Buddy Christian, bj, 14 Nov 1923.

Artist  Emile Barnes and Lawrence Tocca with Billie Pierce
Title  Shake It and Break It
Composer Patton
Album  Classic Sounds of New Orleans
Label  Folkways
Number  40183 Track 25
Duration  3.44
Performers Lawrence Tocca, t; Harrison Brazelee, tb; Emile Barnes, cl; Billie Pierce, p; Albert Glenny, b; Cie Frazier, d. 1951

Artist  Sam Rivers
Title  When I Fall In Love
Composer Heyman / Young
Album  A New Perception
Label  Blue Note
Number  4249 Track 1
Duration  5.45
Performers Sam Rivers, ts; Hal Galper, p; Herbie Lewis , b;  Steve Ellington, d. 11 Oct 1966
Artist  The Jazz crusaders
Title  Scratch
Composer Wayne Henderson
Album  Live at the Lighthouse, 66
Label  Pacific Jazz
Number  CDP 7243 8 37988 2 7 Track 7
Duration  8.02
Performers: Wilton Felder, ts; Wayne Henderson, tb; Joe Sample, p; Leroy Vinnegar, b; Stix Hooper, d. Jan 1966.

Artist  Cannonball Adderley
Title  Blue Daniel
Composer Rosolino
Album  The quintessence
Label  Fremeuax
Number  291 CD 2 Track 11
Duration  7.30
Performers: Nat Adderley,, c; Cannonball Adderley, as; Victor Feldman, p; Sam Jones, b; Louis Hayes, d; Oct 1960.
Artist  George Shearing
Title  Mambo in Chimes
Composer Armando Peraza
Album  George Shearing and the Montgomery Brothers
Label  Jazzland
Number  Track 11
Duration  2.26
Performers George Shearing, p; Monk Motgomery b; Wes Montgomery, g; Buddy Montgomery, vib;

Artist  Bud Freeman
Title  The Eel
Composer Freeman
Album  It's Got To Be The Eel
Label  Affinity
Number  1008 Track 4
Duration  2.48
Performers: Bud Freeman, ts; Max Kaminsky, ts; Pee Wee Russell, cl; Brad Gowans, vtb; Dave Bowman, p; Eddie Condon, g; Clyde Newcombe, b; Danny Alvin, d. 19 Jul 1939