Main content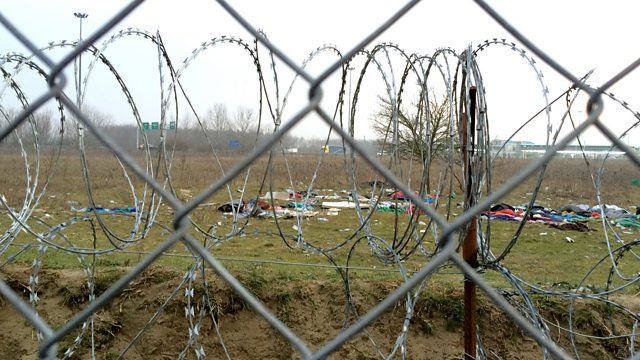 Hungary: At the Cutting Edge
Maria Margaronis examines Hungary's hardline response to migration in Europe and asks if it is a symptom on the country's troubled history and politics.
As more European countries follow Hungary's lead and fence their borders against irregular migration, Maria Margaronis explores Hungarians' responses to the refugee and migration crisis. She visits the prison factory that makes most of the razor wire used on Europe's borders, and hears how the crisis is affecting Hungary's Muslim minority. She travels to the Serbian frontier with solidarity activists who support the border guards, and meets the Two-Tailed Dog Party, an opposition group with a biting analysis. What's behind Prime Minister Viktor Orban's hardline response to migration? And is Hungary the cutting edge of a new, illiberal Europe?
Producer Shabnam Grewal.