Main content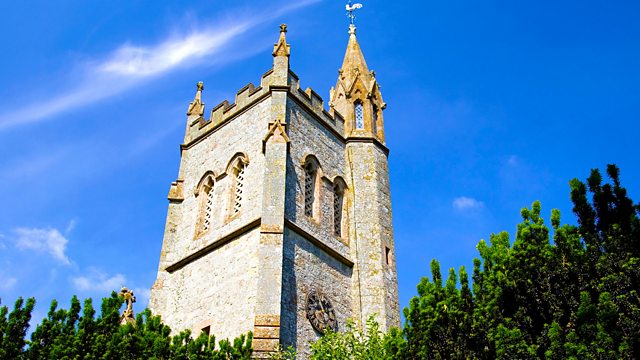 Lent Pilgrimage 2: Taking and Leaving
How do we choose what to keep and what to leave behind on Lent pilgrimage? Live from Pugin's shrine of St Augustine in Ramsgate, Kent. With the rector Fr Marcus Holden.
How do we choose what to keep, what we require for inner vitality and balance, and what to leave behind on Lent Pilgrimage? Live from the shrine of St Augustine in Ramsgate, Kent. With the Rector, Fr Marcus Holden, and with a reflection by Robert Pugin Purcell, the great grandson of Augustus Pugin, the architect of the shrine which was Pugin's own church and which today holds the relics of St Augustine of Canterbury. With a special poem by Sr Mary Stephen. The Victoria Consort is directed by Thomas Neal. A link to online resources from Churches Together in Britain and Ireland is on the Sunday Worship web page. Producer: Rowan Morton Gledhill.
Last on
Lent Pilgrimage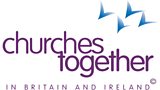 During Lent Radio 4's Sunday Worship and Daily Service as well as Sunday Breakfast on BBC local radio are taking the idea of Pilgrimage as inspiration. A link to resources for individuals and groups from Churches Together in Britain and Ireland can be found below.
Script
Please note:
This script cannot exactly reflect the transmission, as it was prepared before the service was broadcast. It may include editorial notes prepared by the producer, and minor spelling and other errors that were corrected before the radio broadcast.
It may contain gaps to be filled in at the time so that prayers may reflect the needs of the world, and changes may also be made at the last minute for timing reasons, or to reflect current events.
BBC RADIO 4:  It's ten past eight. Sunday Worship is taking the idea of Pilgrimage as its inspiration this Lent and goes live now to the Shrine church of St Augustine of Canterbury, Ramsgate in Kent: the church the nineteenth century architect Augustus Pugin designed for himself. The Rector is Father Marcus Holden.
FR MARCUS:
Good morning.  Pilgrimage is a sacred journey and can be made by Christians and non-Christians alike.  One of my roles as Rector here is to welcome pilgrims of all kinds and from all places. Augustus Pugin has a worldwide following of those who love Gothic revival architecture and the striking nature of his designs such as St Stephen's Tower housing 'Big Ben' in the Palace of Westminster. People come here to see Pugin's 'ideal church constructed according to the true principles of Christian architecture.' Others come for our traditional Latin Liturgy  -  and still others come, as pilgrims proper visiting the relics of St Augustine of Canterbury which since 2012 have been housed here within Pugin's Gothic revival masterpiece.
Pilgrimage can be a personal search, a communal voyage or missionary endeavour – and is as much about that 'journey' as it is the destination.  It's not surprising that Christians have seen the forty days of Lent as a pilgrimage in itself. – for pilgrimage is often challenging and requires an evaluation of what to leave behind and what to take up – the theme this week both of the Lent materials from Churches Together in Britain and Ireland on the Sunday Worship web page and of our prayer today.  
Give ear to our prayers, O Lord, and direct the way of your servants in safety under your protection, that, amid all the changes of our earthly pilgrimage, we may be guarded by your mighty aid; through Jesus Christ our Lord, who lives and reigns with you and the Holy Spirit, one God, for ever and ever. 
ALL: Amen.
FR MARCUS:  
Following the kindly light of truth even when far from home is the inspiration of all pilgrims and inspired the English hymn 'Lead kindly Light':
MUSIC 1 – HYMN – CHOIRS AND CONGREGATION:
LEAD, KINDLY LIGHT (SANDON) – Laudate #961 – 3 vs
FR. MARCUS:
John Henry Newman wrote those words at a low point on a long journey around the Mediterranean.  His intellectual and spiritual pilgrimage recorded in his Apologia Pro Vita Sua has inspired millions and was described by Pope Paul VI as one of the most profound spiritual journeys of the modern era.  
Pilgrimage has always required taking a certain risk - and leaving safety and comfort behind.  In Chapter 9 of the Gospel of St Luke, we hear how Jesus told his Disciples to prepare for their ministry.  
READING - LUKE 9:2-6 (RSV):
READER (FEMALE VOICE – TBC):
Jesus sent them out to preach the kingdom of God and to heal.  And he said to them, "Take nothing for your journey, no staff, nor bag, nor bread, nor money; and do not have two tunics. And whatever house you enter, stay there, and from there depart. And wherever they do not receive you, when you leave that town shake off the dust from your feet as a testimony against them." And they departed and went through the villages, preaching the gospel and healing everywhere.
FR MARCUS:
Augustine of Canterbury is known as the Apostle of the English.  He travelled from Rome to England in the year 597 AD on a missionary pilgrimage, leaving behind the security of his monastery and risking his life journeying to the ancient land of Britannia -which had become rather frightening because pagan Anglo-Saxon rulers had taken control here after the fall of the Roman Empire.  Augustine was afraid to make this journey with his forty monks and even turned back at one point.  But Gregory the Great, Bishop of Rome, urged him on, to leave behind his fears and take courage to continue.  He landed near here, at Pegwell Bay on the Isle of Thanet.  The leading king of the Anglo-Saxons at the time was Ethelbert of Kent who resided at Canterbury.  He made his own pilgrimage to meet St Augustine.  His Queen, Bertha, was from Gaul – modern-day France – and she was a Christian.  She may have influenced her husband to make the journey, leaving behind his caution about this new faith.  
Much of what we know about Britain's early Christian heritage comes from The Venerable Bede.  Our Shrine manager, John Coverdale, is a mediaeval historian and gives us part of St Bede's account of how these two very different pilgrims met, in an encounter which changed our history forever.
READING - JOHN COVERDALE:
Augustine sent to Ethelbert to say that he had come from Rome bearing the best of news, namely the sure and certain promise of eternal joys in heaven and an endless kingdom with the living and true God to those who received it.
At the king's command they preached the word of life to all there present.  Then he said to them: "The words and the promises you bring are fair enough, but because they are new to us and doubtful, I cannot consent to accept them and forsake those beliefs which I and the whole English race have held so long.  But as you have come on a long pilgrimage and I see you are anxious to share with us things which you believe to be true and good, we do not wish to do you harm; nor do we forbid you to win all you can to your faith and religion by your preaching."
So he gave them a dwelling in the city of Canterbury and, in accordance with his promise, he granted them freedom to preach.  It is related that as they approached the city in accordance with their custom carrying the holy cross and the image of our great King and Lord, Jesus Christ, they sang this litany in unison: "We beseech Thee, O Lord, in Thy great mercy, that Thy wrath and anger may be turned away from this city and from Thy holy house, for we have sinned."
MUSIC 2 – THE VICTORIA CONSORT:  
Deprecamur te, Domine Deprecamur te domine in omni misericordia tua ut auferatur furor tuus et ira tua a civitate ista et de domo sancta tua quoniam peccavimus  
FR MARCUS:  King Ethelbert was baptised at Christmas in 597 followed by ten thousand of his citizens, becoming a Christian pilgrim on the road to the heavenly Jerusalem.  His earthly pilgrimage ended 1400 years ago this week in 616 AD.  So this is not only a major anniversary for us at St Augustine's, but, indeed, for the Christian monarchy of England.
It was the story of early Christian England – coupled with a love of the sea – that inspired Augustus Welby Northmore Pugin to move here to Ramsgate.  Follow the links on the Sunday Worship web page – not only to link to the Churches Together in Britain and Ireland resources – but to see for yourself how this church is full of Pugin's favourite motifs and saints in the tiles, delicate stone carving, intricate stained glass and beautiful woodwork.  As well as the effigy of Pugin himself above his tomb there are images of his wives and children who are buried beneath.  Robert Pugin Purcell is the great great grandson of Augustus Pugin and his third wife, Jane.  He's with us today to reflect on pilgrimage. 
REFLECTION - ROBERT PUGIN PURCELL:
We are all on a pilgrimage - although we may not be conscious of it or recognise the journey we undertake to grow in faith, wisdom and understanding.  We are united throughout life as pilgrims, but how often do we believe that God is really by our side, sharing those times of both difficulty and wonder?
As I grow older, I look back and see God's hand in many aspects of my life  - even when my faith has been severely tested.  Like many, my personal walk with God has had times of significant challenge.  However, in comparison to my great, great, grandfather Augustus Pugin they seem to pale into insignificance. By the age of 21 he had been orphaned, widowed, bankrupted and shipwrecked. Hardships can always weigh us down but the human spirit, supported by faith and hope, is often resilient.   
Pugin's spiritual journey took him from the frivolity of the theatre which he left behind in his teens, to his conversion to the Catholic faith and a depth of understanding that he displayed throughout his architecture and writings.  In spite of being widowed a second time, searching for a step-mother for his children, suffering from overwork and periods of what was probably clinical depression, he continued to create buildings on a prodigious scale, with the paramount intention of giving glory to God.   Living his faith in his work, he gave status to the lowliest things such as the simple door hinge by making it both functional and beautiful, ensuring that every item had a purpose. 
For our family, the development of his architectural designs reflected his own spiritual journey, his own pilgrimage, manifesting itself in this Church.
By the time Pugin died at the age of just 40, the passion for his faith was expressed by the sheer abundance of his work: architecture, design, and writing.  It's fair to say that he was consumed by his work and on his particular life pilgrimage he did not seek to gain financial riches, but rather, to honour God and enrich the experience of his fellow human beings.  
He felt called to provide the right environment, through the Churches and buildings he designed, where communities could be enabled to lift their eyes heavenward.  He believed that within the family unit and the local community everyone had a function to support each other and to serve God in their own way - no matter how small.  He wanted to help transform lives for good, to enable families to be secure in their worship and faith and to help them contribute their skills for the benefit of both themselves and others so that ultimately they could thrive.  One of his most famous publications - 'Contrasts' – threw into sharp relief the difference between Pugin's beautiful, idealised vision of a truly Christian society and the harsh, cruel and ugly realities of early Victorian city life.    
Although we're separated by more than 200 years, Pugin's true principles of building – both literally and figuratively – caring and compassionate Christian communities are still an inspiration to me, and have inspired my life's work with a number of Christian organisations in Zimbabwe, South Africa, and latterly here in the UK with the L'Arche community and the YMCA. [[Like Pugin I've been struck, through my practical and sometimes very challenging work, by the human need to be safe, secure and belong.  It's only with a sense of belonging that people can be motivated to act, contribute, thrive and freely express their faith.  
The transient nature of many people today spending but a short while within a community before moving on, is surely not unlike the pilgrims' way: resting en route, depending on and trusting in the welcome and kindness of others in a world that can be all too hostile to the stranger, the less-able, the 'different' or those who have lost their way and succumbed to temptations and distractions in their own Lenten wilderness.]]
Pugin would be delighted that St Augustine's, today, is enabling a new generation of pilgrims to experience their own spiritual and life-journeys.  After a restless spirit in early life he found his home here in Ramsgate – where St Augustine a pilgrim himself - brought the Christian faith.   And he's buried here in the crypt of this Church, with his family, close by the sea which he loved so much throughout the storm-tossed journey of his own short life. 
MUSIC 3 – HYMN – CHOIR AND CONGREGATION:
HAIL, QUEEN OF HEAVEN (STELLA MARIS) – Laudate #356 – 4 vs, poss CUT vs 3
SCRIPT – FR MARCUS:
Today's pilgrims love to come to Ramsgate to enjoy the beauty of the coastal town.  Pilgrimage has always been something of an adventure and a religious holiday – in fact our word 'holiday' comes from the festival concept so much associated with pilgrimage 'holy day'.  Not all set out with strong faith -but people find themselves being inspired at different levels as they retrace ancient routes.
One of Britain's newest pilgrimage trails is a walking route connecting Ramsgate and Canterbury, now called The Way of St Augustine.  It takes a day or two being 18 miles long – and retraces the steps of St Augustine as he travelled to Canterbury. 
Along the way, pilgrims stop in the picturesque village of Minster which boasts England's oldest continually inhabited building – the Abbey of St Mildred, great-granddaughter of King Ethelbert.  Sister Mary Stephen is a member of the community of nuns continuing the ancient Monastic tradition begun at Minster in 720AD.  She's a poet and has composed a sonnet for our meditation today: Christ the Pilgrim.
POEM - SISTER MARY STEPHEN:
O tiny Pilgrim, at the chosen time
Uncushioned from the Mother at your birth,
You set out on your pilgrimage sublime
Our flesh; your tunic, weaving heav'n with earth.
You shall not need your staff until the end
And emptied of your very self, you stride
With us upon the mountain to ascend
where in your shining Sonship we abide.
Then, leaving sandals, treasure; all we own
Our passions and our idols cast away,
Stay with Him in that sweating terror, lone
And bleed in prayer along this pilgrim way.
See, hammered on the Rood our wounds to bear,
But, O such weight of Glory we shall share.
FR MARCUS:
Music and pilgrimage go together.  We know that pilgrims have always sung along the way.  In medieval England, the England of Chaucer and the Canterbury tales, we're told that pilgrims sang and played instruments as they passed from town to town.  
Here at the shrine of St Augustine we have a saying and a campaign for music called 'the song started here'.  The music of Gregory the Great, often known as Gregorian chant, is the foundation of Western music.  It was brought to our land by St Augustine and became the principal basis for England's musical tradition for over a thousand years.  Benedictine monks passed on to us the language of musical notation.  We try to maintain here a special place for sacred music  – teaching chant and Renaissance polyphony.  Our community chant choir, the Schola Augustini and our artists-in-residence, The Victoria Consort specialise in these respective traditions.  Thomas Tallis began his career as an organist at Dover Priory just down the road from here.  Tallis is often known as the 'father' of modern church music.  The Victoria Consort  sing  Tallis's  'If Ye Love Me, Keep My Commandments…'
MUSIC 4 – THE VICTORIA CONSORT:
If Ye Love Me – by Thomas Tallis (2'00" minutes)
If ye love me, keep my commandments, and I will pray the Father, and he shall give you another comforter, that he may bide with you forever, e'en the spirit of truth.
FR MARCUS:
All-powerful God, you always show mercy toward those who love you and you are never far away for those who seek you. Remain with your servants on their holy pilgrimage and guide their way in accord with your will. Shelter them with your protection by day, give them the light of your grace by night, and, as their companion on the journey, bring them to their destination in safety.
We ask this through Christ our Lord.
ALL:  Amen.
FR MARCUS:
One of the great pilgrimage motifs of the Old Testament was the journey of the Israelites out of Egypt and slavery into the promised land.  For forty years they wandered through the desert until they finally settled.  They had to leave so much behind, both physically and spiritually to become the people they were meant to be. 
It is good to remember that pilgimage is biblical –The Jews would go up to the temple in Jerusalem for the great festivals.  Jesus himself at the age of twelve with Joseph and Mary, made such a journey from their home town of Nazareth.  We can see Our Lord's life as a great pilgrimage on earth – blazing a trail for us to follow him to heaven.
READING – EXODUS 13: 18, 21-22 
READER – female voice?
God led the people round by the way of the wilderness toward the Red Sea.  And the people of Israel went up out of the land of Egypt equipped for battle…  And the LORD went before them by day in a pillar of cloud to lead them along the way, and by night in a pillar of fire to give them light, that they might travel by day and by night; the pillar of cloud by day and the pillar of fire by night did not depart from before the people.
FR MARCUS:
The Exodus story has always been a great inspiration for the Christian's journey through the season of Lent – this period of time that's essentially a passage to Easter.  It's a time when we let go of old ways and less important aspects of life.  Many Christians fast and give things up things in order to move forward on the journey. 
The story from Exodus also brings to our minds on this east Kent coast the plight of refugees and migrants today. We encounter here people from many cultures and faith traditions, who have risked their lives, left all material things behind, and taken their families with them on a dangerous journey in search of a better, safer life – often finding little or no welcome wherever they wander.  It is good for us to remember them in our prayers this morning.
The New Testament tells us that every believer is a 'stranger and pilgrim' in this world. To be a wayfarer is the state of the Christian –and just as a physical journey has many perils and challenges, so too does the spiritual journey of the soul with regard to temptation and weariness, distraction and getting lost.  This was the insight of the writer John Bunyan in his Pilgrim's Progress. Our next hymn, He Who Would Valiant Be, is a reminder of Christian life itself as a pilgrimage.
MUSIC 5 – HYMN – CHOIR AND CONGREGATION:
HE WHO WOULD VALIANT BE (MONK'S GATE) – Laudate #862 – 3 vs
1. He who would valiant be 'gainst all disaster,
Let him in constancy follow the Master.
There's no discouragement shall make him once relent
His first avowed intent to be a pilgrim.
2. Who so beset him round with dismal stories
Do but themselves confound - his strength the more is.
No foes shall stay his might; though he with giants fight,
He will make good his right to be a pilgrim.
3. Since, Lord, Thou dost defend us with Thy Spirit,
We know we at the end, shall life inherit.
Then fancies flee away! I'll fear not what men say,
I'll labour night and day to be a pilgrim.
PRAYERS OF INTERCESSION & THE LORD'S PRAYER:
FR MARCUS: God is the beginning and the end of life's pilgrimage. Let us call on him with confidence, saying:
ALL:  Lord, be the companion of our journey.
READER-(SR MARY STEPHEN): Father all-holy, of old you made yourself the guide and the way for your people as they wandered in the desert; be our protection as we continue our journey through Lent. (For this we pray:) 
ALL: Lord, be the companion of our journey
READER: You have given us your only Son to be our way to you; make us follow him faithfully and unswervingly. (For this we pray:)
ALL:  Lord, be the companion of our journey. 
READER: You gave us Mary as the image and model for following Christ; grant that through her example we may live a new life. (For this we pray:)
ALL: Lord, be the companion of our journey
READER: You guide your pilgrim Church on earth through the Holy Spirit; may we seek you in all things and walk always in the way of your commandments. (For this we pray:)
ALL: Lord, be the companion of our journey
READER: You lead us along right and peaceful paths; grant that we may one day see you face to face in heaven. (For this we pray:)
ALL: Lord, be the companion of our journey
READER & ALL:  
Our Father, who art in heaven, hallowed be thy name.  Thy kingdom come, they will be done on earth as it is in heaven.  Give us this day our daily bread and forgive us our trespasses, as we forgive those who trespass against us.  And lead us not into temptation, but deliver us from evil.  Amen.
BLESSING – FR MARCUS:
As our blessing we pray now an ancient prayer of blessing for pilgrims:
O God, You who took up your servant Abraham from the city of Ur of the Chaldeans, watching over him in all his wanderings.  You who were the guide of the Hebrew people in the desert, we ask that You deign to take care of these your servants who, for love of your name, make their earthly pilgrimage through life.  Be a companion for them along the path, a guide at crossroads, strength in their weariness, defence before dangers, shelter on the way, shade against the heat, light in the darkness, a comforter in their discouragements, and firmness in their intentions, in order that, through your guidance, they might arrive unscathed to their goal and be filled with salutary and lasting joy. Through Jesus Christ Your Son, Who lives and reigns with You, in the unity of the Holy Spirit, one God, for ever and ever. May the blessing of Almighty God, Father, Son and Holy Spirit, come down upon you and remain with you forever.
ALL: Amen.
FR MARCUS:  William Byrd is one of the greatest English Composers and we close our meditation this morning with his motet 'Domine Non Sum Dignus' 'Lord I am not worthy that thou should'st come under my roof' reminds us of our need for strength and grace from the Lord for the journey.  It reminds us also of the Holy Communion which is 'viaticum' - literally 'the food for the journey'.  Just as the Israelites were fed with manna in the desert and Elijah given sustenance to continue, so the Christian soul needs the bread of heaven.
MUSIC 6 – THE VICTORIA CONSORT:
Domine Non Sum Dignus by William Byrd (3'00")
(ORGAN VOLUNTARY – JS Bach – Adagio in C Major BWV 524)
Broadcast