Main content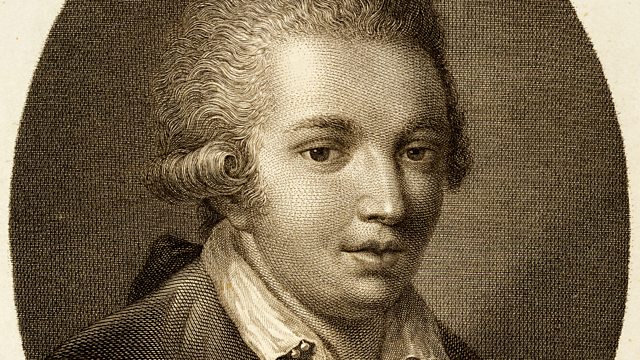 Donald Macleod explores Cimarosa's time on the wanted list after he sided with a failed revolution in Naples.
He was showered with gifts by royalty and the nobility, and was more popular than Mozart in the world of opera, this week Donald Macleod explores the life and music of Domenico Cimarosa.
When the Emperor Leopold II died, Cimarosa found himself out of a job. He made his way back to Naples where his opera Il Matrimonia Segreto was produced in honour of his return, and then ran for an unprecedented one hundred and ten consecutive evenings. Cimarosa now got down to completing further opera commissions including Le astuzie femminili and in 1797, Artemisia, regina de Caria. This second opera was one of the composers favourites, but it angered the King of Naples who had the theatre impresario and other production staff thrown into jail.
By 1799 there was unrest in Naples. This year saw the rise of the Parthenopean Republic and the King and his family fled to Sicily. Cimarosa composed a patriotic anthem for the new regime but political change was short lived. With the aid of Russian troops and the British fleet, King Ferdinando returned to Naples and Cimarosa now found himself on the wanted list. He went on the run, but eventually gave himself up. It was only through the special pleading of Lady Hamilton that Cimarosa found himself pardoned and not executed. However, he was now banished from Naples for the rest of his life. His final days were spent in Venice where he worked on his last opera, Artemisia. Cimarosa never finished this work, and after his death it received its premiere. The audience in tribute requested that the curtain should be lowered at the point where Cimarosa had written his last note.
Le astuzie femminili (Overture No.1)
Sinfonia Finlandia Jyväskylä
Patrick Gallois, conductor
Le astuzie femminili (Scene II Act 4: Le figliole che so' di vent' anni)
Sesto Bruscantini, baritone
Orchestra della Radio Roma
Alberto Zedda, director
Requiem (Benedictus)
Montreux Festival Choir
Chamber Orchestra of Lausanne
Vittorio Negri, conductor
Artemisia, regina di Caria (Overture)
Sinfonia Finlandia Jyväskylä
Patrick Gallois, conductor
Artemisia (Entro quest'anima)
Amanda Roocroft, (soprano)
Academy of St Martin-in-the-fields
Sir Neville Marriner, conductor
Keyboard Concerto in B flat major
Andrea Coen, fortepiano
L'Arte dell'Arco
Federico Guglielmo, director
Producer Luke Whitlock.
More episodes
Next
You are at the last episode