Main content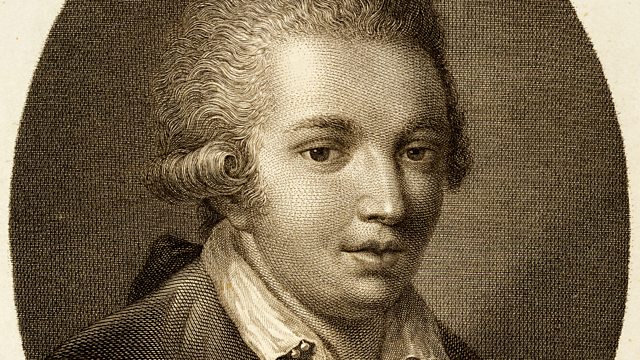 Donald Macleod explores Cimarosa's time as Catherine the Great's director of music, during which she actively encouraged him not to compose music.
He was showered with gifts by royalty and the nobility, and was more popular than Mozart in the world of opera, this week Donald Macleod explores the life and music of Domenico Cimarosa.
With Cimarosa now an international celebrity, an offer of work arrived from the Empress Catherine the Great of Russia inviting him to be her Director of Music. In 1787 Cimarosa, with his family and servants, moved to St Petersburg. Not long after their arrival came news of the death of the Duchess of Serra, the wife of one of Cimarosa's Italian patrons. He composed a Requiem Mass in her memory, but Catherine the Great was not impressed with the work. Neither did she enjoy the operas Cimarosa composed whilst in Russia. She actively encouraged her Director of Music to enjoy the title of his job, take charge of music performances at court, but not to compose.
Whilst in Russia, Cimarosa did compose chamber music for the court, including his Sextet in G major. Fortunately, by 1791, his contract had come to an end and he decided to leave Russia. Travelling via Poland, Cimarosa and his family now made their way to Vienna where he was appointed Director of Music to the Imperial Court. Emperor Leopold II greatly appreciated Cimarosa's music, and commissioned him to write a new opera, Il matrimonio segreto, which has gone on to become the composer's most popular work for the stage.
Il sacrificio d'Abramo
Amanda Roocroft, (soprano)
Academy of St Martin-in-the-fields
Sir Neville Marriner, conductor
Requiem (Offertorium: Domine Jesu & Sanctus)
Montreux Festival Choir
Chamber Orchestra of Lausanne
Vittorio Negri, conductor
Sextet in G major
Members of L'Arte dell'Arco
Il matrimonio segreto (Act II: Final Scene)
Dietrich Fischer-Dieskau (Geronimo), tenor
Julia Varady (Elisetta), soprano
Arleen Auger (Carolina), soprano
Julia Hamari (Fidalma), mezzo-soprano
Alberto Rinaldi (Il Conte Robinson), baritone
Ryland Davies (Paolino), tenor
English Chamber Orchestra
Daniel Barenboim, conductor
Producer Luke Whitlock.
Last on

Broadcasts