Main content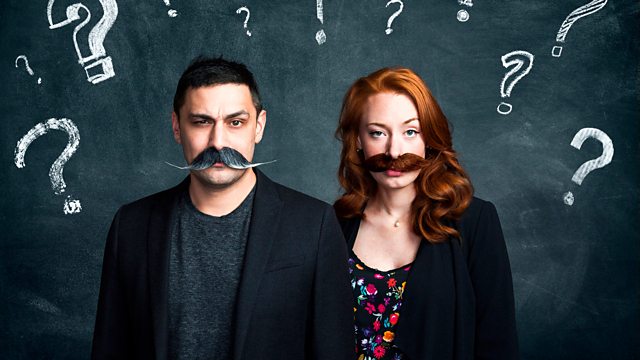 The Stellar Dustbin
Can we shoot garbage into the sun? Drs Rutherford & Fry demand an answer.
An unusual case today for science sleuths Hannah Fry and Adam Rutherford sent by Elisabeth Hill:
'Can we shoot garbage into the sun?'
The duo embark on an astronomical thought experiment to see how much it would cost to throw Hannah's daily rubbish into our stellar dustbin. From space elevators to solar sails, they explore the various options that could be used to send litter to the Sun.
Featuring space scientist Lucie Green and astrophysicist Andrew Pontzen.
If you have any everyday mysteries for the team to investigate using the power of science, please email: curiouscases@bbc.co.uk
Presenters: Hannah Fry & Adam Rutherford
Producer: Michelle Martin.
Last on
Broadcast

Why do you see faces in unexpected places?
Podcast
Science sleuths Dr Adam Rutherford and Dr Hannah Fry investigate everyday mysteries.