Main content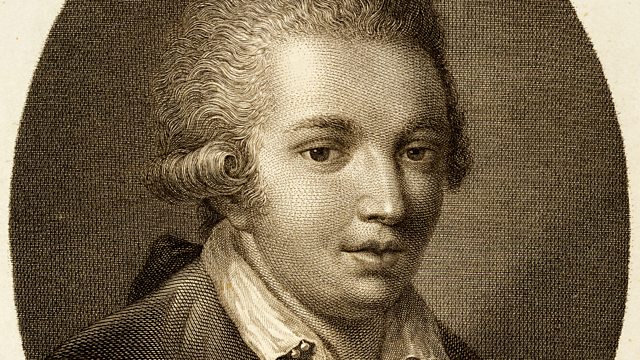 Collaborating with Metastasio
Donald Macleod explores the time around Cimarosa's vacation near Lake Como, during which he had a holiday romance.
He was showered with gifts by royalty and the nobility, and was more popular than Mozart in the world of opera, this week Donald Macleod explores the life and music of Domenico Cimarosa.
By 1780 Cimarosa was well established on the international opera stage. He was asked to compose a serious work for the opera season in Rome, which turned out to be his Cajo Mario. Commissions were coming in fast, and he was soon to set his first text by the famed poet and librettist, Pietro Metastasio. Metastasio's story of Alessandro nell'Indie had already been tackled by the likes of Hasse, Handel and J. C. Bach. Cimarosa was also appointed Director of Music for the Ospedaletto, where he taught the girls music and directed the choir. He may also have taught them chamber music, performing some of his own works such as his Quartet No 3 in D major.
Further librettos by Metastasio came Cimarosa's way, including L'eroe cinesi, and in 1784 L'Olimpiade, which was another huge success. That same year saw Cimarosa, without his wife, having a break in a villa near Lake Como. It was here where he met Antonia, the daughter of a neighbouring family, and a holiday romance ensued. It was not to last as Cimarosa was soon back in Naples composing more works for the stage. It wasn't all operas around this time; he also composed a comic cantata called Il Maestro di Cappella, where the vocal soloist, playing the role of a pompous conductor, insults his orchestra by taking them through the music bar by bar.
Cajo Mario (Overture)
Sinfonia Finlandia Jyväskylä
Patrick Gallois, conductor
Quartet No 3 in D major (Tempo di menuetto)
Laura Pontecorvo, flute
Members of L'Arte dell'Arco
L'Olimpiade (Act III Aria: Non sò donde viene)
Nicholas Phan (Clistene), tenor
Venice Baroque Orchestra
Markellos Chryssicos, conductor
Sonata in C major R.19
Victor Sangiorgio, piano
Sonata in G major R.20
Victor Sangiorgio, piano
Il Maestro di Cappella
William Berger, baritone
Scottish Chamber Orchestra
Nicholas McGegan, conductor
Producer Luke Whitlock.