Main content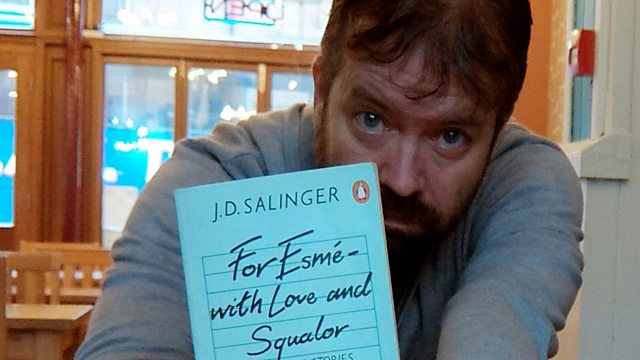 JD Salinger, Made in England
Mark Hodkinson visits Tiverton in Devon, where JD Salinger was stationed during WWII. Mark investigates how England influenced Salinger's writing, including The Catcher in the Rye.
JD Salinger is feted as the writer of one of greatest ever American novels. The Catcher in Rye established him as the most celebrated chronicler of urban New York and, in Holden Caulfield, he created the enduring embodiment of disaffected American youth.
Less well known is that Salinger spent three months in Tiverton, Devon, while preparing to be part of the D Day landings in 1944, and that during this short time he wrote a revealing autobiographical short-story and worked on the development of Holden Caulfield's character. Mark Hodkinson - a Salinger devotee who edited his best-selling biography - travels to Tiverton to retrace Salinger's steps and discover how Devon influenced Salinger's work.
The central character in the short-story, For Esme - with Love and Squalor, is, as Salinger was, a fledgling writer who becomes a US sergeant stationed in Devon. With the help of a local reading group, Mark visits the most likely church featured in the story and learns from people who remember the GIs being in town.
Mark is also accompanied by Dr Sarah Graham of the University of Leicester. They discuss how the story and Salinger's time in Devon informed his work, and life.
The programme also hears an exclusive interview with a 96 year old New Yorker who served with Salinger in Tiverton and remained friends with the reclusive writer for the rest of his life. "Salinger liked Devon," says the veteran soldier, "Any free time he had was taken up by writing on his portable typewriter.".