Main content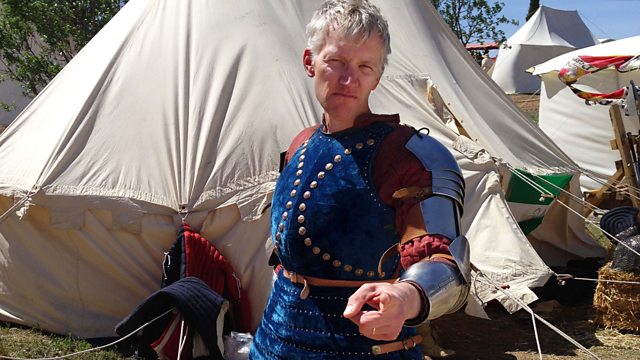 16/02/2016
Dan Snow argues for 1759 as the most remarkable year in British history, Tom Holland meets the mummies of Wiltshire, and we hear why Deutschland '83 is striking a chord in UK 2016.
Helen Castor takes the chair for the programme which showcases new historical research and the people doing it.
Today, Tom Holland is on the Dorset/Wiltshire border where a farmer has dug up a Bronze Age body. Remarkably, as Dr Tom Booth from the University of Sheffield explains, this is far from unique. Indeed, just when the Pharaohs were building the pyramids to house them forever, Bronze Age Britons were busy mummifying their dead too.
With Bridge of Spies and now Deutschland '83, Helen Castor finds out why the Cold War has become such a hot topic with historians as well as TV viewers.
And Dan Snow takes us back to the year when the British Museum opened its doors for the first time, Wedgwood started production, Kew Gardens was founded and Britain swept almost everyone away on battlefields and seas across the globe. Is 1759 the most important date in history?
Producer: Nick Patrick
A Pier production for BBC Radio 4.
Last on
Deutschland '83
Channel 4's spy drama Deutschland '83 and films such as Bridge of Spies demonstrate how Cold War is now attracting the interest of film-makers and writers. Historians too are taking more and more interest in this period with their research aided by the opening up of archives in the former Eastern Bloc countries. Helen Castor met up with Professor David Reynolds from the University of Cambridge and Professor Kristina Spohr from the London School of Economics who have collaborated on a new book of essays about the period called TRANSCENDING THE COLD WAR  (Oxford University Press - September 2016). Professor Spohr is also the author of THE GLOBAL CHANCELLOR which is about the former German Chancellor Helmut Schmidt and is also published by OUP (March 2016).
Machiavelli Centre for Cold War Studies
Broadcast