Main content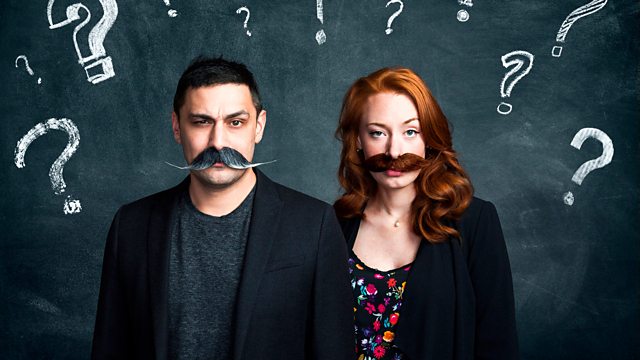 The Scarlet Mark
Why are gingers ginger, and are redheads dying out? Science sleuths Hannah Fry and Adam Rutherford investigate everyday mysteries sent by listeners.
Drs Adam Rutherford and Hannah Fry are on hand to solve everyday mysteries sent in by listeners. For the last few weeks they've been collecting cases to investigate using the power of science - from why people shout on their mobile phones to what causes traffic jams.
In the first episode, called 'The Scarlet Mark', they get to the root of the following conundrum, posed by Sheena Cruickshank in Manchester:
'My eldest son is ginger but I am blonde and my husband brunette so we are constantly asked where the red came from. Further, people do say the "ginger gene" is dying out, but how good is that maths or is it just anecdotal?'
Our science sleuths set out to discover what makes gingers ginger with a tale of fancy mice, Tudor queens and ginger beards.
Featuring historian and author Kate Williams and Jonathan Rees from the University of Edinburgh, one of the team who discovered the ginger gene.
If you have any scientific cases for the team to investigate please email: curiouscases@bbc.co.uk
Presenters: Hannah Fry & Adam Rutherford
Producer: Michelle Martin.
Last on

Broadcast

Why do you see faces in unexpected places?
Podcast
Science sleuths Dr Adam Rutherford and Dr Hannah Fry investigate everyday mysteries.