Main content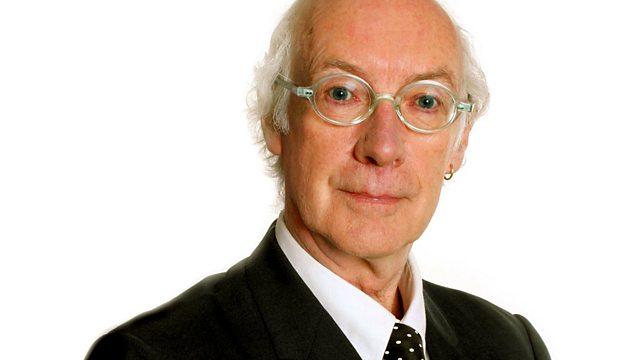 Love and the Rest
Roger McGough with poetry of love, hate and everything in between on this Valentine's edition of Poetry Please. Featured poets include Harold Pinter, Carol Ann Duffy and WB Yeats, and there are readings from Fiona Shaw, Alice Arnold, Paul Mundell and Burt Caesar. Producer Sally Heaven.
This Week's Poems
Love and Hate
by Elizabeth Siddal
From http://allpoetry.com/poem/8517301-Love-and-Hate-by-Elizabeth-Eleanor-Siddal
Extract from Modern Love
by George Meredith
From: http://www.poetryfoundation.org/poem/173969
The Confirmation
By Edwin Muir
From: Edwin Muir Collected Poems
Pub: Faber
After the Rain
by Alfred Williams
From: alfredwilliams.org.uk
(official website of the Alfred Williams heritage society)               
Ghetto
By Michael Longley
From: Gorse Fires
Pub: Secker & Warburg
Who are my People?
by Rosa Zagnoni Marinoni
From: The Best Loved Poems of the American People
Pub: Bantam Doubleday Dell Publishing Group  
The Laboratory
by Robert Browning
From: Browning: Poems selected by W E Williams
Pub: Penguin Books
In the Isle of Dogs
by John Davidson
From: John Davidson A Selection of his Poems
Pub: Hutchinson              
It is Here
By Harold Pinter
From: Harold Pinter Collected Poems and Prose
Pub: Faber         
Glove
by Angela Topping
From: angelatopping.wordpress.com    
Valentine
by Carol Ann Duffy
From: Selected Poems
Pub: Penguin    
The Stolen Child
By W B  Yeats
From: The Day Before The Meteor Came – Poems Along the Angel Highway
Pub: New Hope International    
Batter My Heart
by John Donne
From: Donne
Pub: Everyman
Credits
| Role | Contributor |
| --- | --- |
| Presenter | Roger McGough |
| Reader | Fiona Shaw |
| Reader | Alice Arnold |
| Reader | Paul Mundell |
| Reader | Burt Caesar |
| Producer | Sally Heaven |