Main content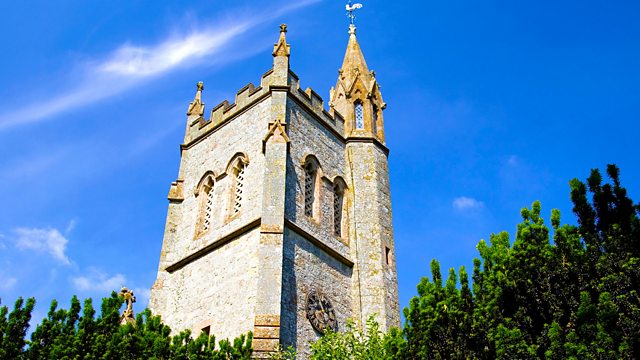 Lent Pilgrimage 1: The Open Road
A celebration of the art of conversation as Sunday Worship embarks on a Lent pilgrimage. With the Rev Ruth Harvey and Lynne Ling. From Emmanuel Church, Didsbury.
A celebration of the art of conversation as we embark on a Lent pilgrimage.
With the Revd Ruth Harvey and Lynne Ling of Shoreline Conversations, who, with Churches Together in Britain and Ireland have crafted this year's Lent resources. On the Open Road the invitation is to undertake a particular kind of journey, a sacred journey which involves both inner and outer dimensions. Readings: Deuteronomy 26: 1-11, Luke 4: 1-19. Music: Ubi Caritas (Taize), Forty Days and Forty Nights (Aus Der Tiefe), Guide me, O thou Great Redeemer (Cwm Rhondda). With the Manchester Chamber Choir directed by Andrew Earis. From Emmanuel Church Didsbury; Producer: Philip Billson. See the Sunday Worship web page for a link to online resources from Churches Together in Britain and Ireland.
Last on
Script
Please note:
This script cannot exactly reflect the transmission, as it was prepared before the service was broadcast. It may include editorial notes prepared by the producer, and minor spelling and other errors that were corrected before the radio broadcast.
It may contain gaps to be filled in at the time so that prayers may reflect the needs of the world, and changes may also be made at the last minute for timing reasons, or to reflect current events.

BBC Radio 4 – it's ten past eight. Sunday Worship takes the idea of Pilgrimage as its inspiration this Lent and comes live from Emmanuel Church in South Manchester. The preacher is Rev Ruth Harvey, a Member of the Iona Community and the service is led by Lynne Ling and the Revd Ben Edson. It begins with the Lenten hymn Forty Days and Forty Nights:
Music/song 'Forty Days and Forty Nights' (337)

Ben Edson:
Set out!
You were born for the road.
Set out!
You have a meeting to keep.
Where? With whom?
Perhaps with yourself.
Set out!
Your steps will be your words –
The road your song,
the weariness your prayers.
And at the end
your silence will speak to you.
Set out!
Alone, or with others –
but get out of yourself!
You have created rivals –
you will find companions.
You envisaged enemies –
you will find brothers and sisters.
Set out!
Your head does not know
where your feet are leading your heart.
Set out!
You were born for the road –
the pilgrim's road.
Someone is coming to meet you –
is seeking you
in the shrine at the end of the road –
in the shrine in the depths of your heart.
He is your peace.
He is your joy!
Go!  God already walks with you!
Lynne Ling:
Good morning: Today is perhaps a bitter-sweet day at least for some of us. When Valentine's Day and the first Sunday of Lent coincide we can encounter mixed emotions. A sense of love lost and opportunities missed perhaps, questions about where love has gone or why love isn't as strong as it could be. Perhaps even a somewhat pervading sense of guilt. But the anonymous poem we've just heard – which comes from this year's Lent materials from Churches Together in Britain and Ireland - invites us to go on a journey on the open road - and promises that through all the ups and downs God seeks us there. 
Love is at the heart of the Gospel. As we journey, we think particularly today of all who are free to love and to be loved. And we hold before God those whose love for another is constrained: by war, prejudice, grief or separation. We remember that we are each the beloved of God.  The theme for today is the open road – and so we bring before God our prayers:
God, our God, you have called us to be a people on the move;
You have called us to be a people with a purpose;
travelling with a map in our hearts, to where we are led
sustained by your Spirit, committed to the gospel of peace for the hope of the world.
You have called us, your people to be a people for others.
Move us on our journey from where we are to where you want us to go.
Open our eyes on the way to those whose views we find difficult or challenging.
 
Open our ears and our hearts to the art of graceful conversation,
 to the gift of listening deeply to one another in love.
Take us on our journey from where we are to who you want us to be;
so that we become a community where all are welcomed, valued, forgiven, encouraged.
Let us go gladly now on this journey towards Easter -
the pilgrimage through life, death and resurrection to hope and love.
Song: O for a closer walk with God - Grassi
Ben Edson:
As we journey together in the peace and the power of the holy spirit,
we share these words of prayer you taught us:
ALL: Our Father who are in heaven, hallowed be your name
Your kingdom come, your will be done on earth as it is in heaven
Give us today our daily bread
And forgive us our sins as we forgive those who sin against us.
Save us in the time of trial and deliver us from evil,
For yours is the kingdom, the power and the glory, for ever and ever,
Amen

Lynne Ling:
Our preacher Ruth Harvey and myself Lynne Ling are members of a small organization called Shoreline, that supports the development of Christian communities, churches, religious orders and other faith-based organisations. We encourage graceful conversation and try to find ways that Christians, often of different persuasions and outlooks, can talk together about what is important, particularly if they don't agree or find things difficult to articulate.  The Lent materials – prayers, images, poems and prose - Churches Together in Britain and Ireland asked us to prepare focus each week on a different aspect of the pilgrimage towards Easter, and can be used in a group, or privately. A link to these materials can be found on the Sunday Worship web page. In a moment Ruth will give the first of two meditations, based on our first reading from the first eleven verses of Deuteronomy chapter 26.
Ben Edson:
When you have come into the land that the Lord your God is giving you as an inheritance to possess, and you possess it, and settle in it, you shall take some of the first of all the fruit of the ground, which you harvest from the land that the Lord your God is giving you, and you shall put it in a basket and go to the place that the Lord your God will choose as a dwelling for his name. You shall go to the priest who is in office at that time, and say to him, "Today I declare to the Lord your God that I have come into the land that the Lord swore to our ancestors to give us."  When the priest takes the basket from your hand and sets it down before the altar of the Lord your God, you shall make this response before the Lord your God: "A wandering Aramean was my ancestor; he went down into Egypt and lived there as an alien, few in number, and there he became a great nation, mighty and populous. When the Egyptians treated us harshly and afflicted us, by imposing hard labor on us, we cried to the Lord, the God of our ancestors; the Lord heard our voice and saw our affliction, our toil, and our oppression. The Lord brought us out of Egypt with a mighty hand and an outstretched arm, with a terrifying display of power, and with signs and wonders; and he brought us into this place and gave us this land, a land flowing with milk and honey. So now I bring the first of the fruit of the ground that you, O Lord, have given me." You shall set it down before the Lord your God and bow down before the Lord your God. Then you, together with the Levites and the aliens who reside among you, shall celebrate with all the bounty that the Lord your God has given to you and to your house.

CONGREGATION and Choir: 'Love is the touch of intangible joy'
Ruth Harvey - Reflection 1
Fifteen of us set off on the open road recently to walk 26 miles in one day.  For me, this was to be a pilgrimage, or a holy voyage. A walk alone and together, treading the miles, noticing the blisters and the sunset in equal measure! And as with any pilgrimage, also reflecting inside on our spiritual longings.  On what nourishes and sustains us.
   
Aged between 11 and 70, we walked, sang, kept silence, and shared food and laughter for the miles of our pilgrimage. We were also walking this open road in solidarity with all those who set out not through choice as we had done – but perhaps through fear as asylum seekers or refugees. Millions are on the move today, and like the people of ancient Israel, are facing oppression, hunger and uncertainty. Populations on the move, looking for a home, wandering in the wilderness is something with which our biblical texts are all too familiar. The open road may have been a welcome choice for us. For many it is not.
The open road of Lent is an invitation to take ourselves deep into the heart of the Christian story, the story of Jesus' preaching and teaching, culminating in his death and resurrection at Easter. Jesus' invitation was to follow him on the open road. And so we follow Jesus into the ordinariness of daily life,. We follow him into difficult conversations with people we might otherwise normally avoid, and into awkward debates with the great and good of his day. And we follow Jesus into the wilderness, towards the open, but gradually narrowing road to his harrowing death. Following Jesus is not a stroll in the park. Following Jesus is a commitment to strip ourselves to the bone, in the wilderness, and to stand bare before God.
Like Jesus, many of us may journey this road alone, finding quiet space, solace in prayer and meditation. But we also need to be prepared for the wilderness time which quiet and solace can bring, even times of regret and temptation.  For those of us who choose to fast: to either give something up, or take something up for Lent, this can be a time of testing and temptation.
 
The people of Israel, part of whose story we heard a moment ago, were a people on the move. They were used to the temptations and the wilderness of the open road.  And these pilgrims have much to teach us about how to travel today.
 
Firstly they show us how to travel the open road with gratitude. As they move from exile to the promised land, so they give thanks to their God who has accompanied them, making offerings that cost them much hard work, in praise, and in humility. Saying 'thank you' is a discipline to be cultivated in prayer and meditation. As we give thanks to God for all that is good and true around us, so God responds to the love that can be found deep in the heart of each one of us.
Secondly the people of Israel show us how to travel the open road with generosity. As we walk through Lent, let us walk with strangers and unlikely companions. Desmond Tutu said "Differences are not intended to separate, to alienate. We are different precisely in order to realize our need of one another." And so in welcoming the stranger we embrace the humanity of all God's people, including  those we'd perhaps rather avoid. On Valentine's day we  give thanks for projects like Bridging the Gap in Glasgow, or the Pilsdon Community in Dorset, or the L'Arche community worldwide where a generous love for the all is the root ethic that guides their open door policy: all are welcomed, particularly those who may feel loveless, unlovely, or unlovable for a while.
 
And thirdly, the people of Israel show us how to travel the open road with godliness. The God of Israel, is a God who both dwells within: the immanent God, and a God who dwells throughout the whole universe: the transcendent God. And so to travel with godliness is to travel with a sense both of God living deep within our very souls, and God encompassing all of humanity.
There is a cost to a true Lenten pilgrimage as there needed to be for God's people when they came to the promised land. The first fruits, those fruits they were to offer first to God – those things we value most – will be different for each of us. As we walk through Lent let us consider what our first fruits might be: what is it that we value most that we might 'give up' to God? Then we can walk with God as our companion, carrying God's love in our hearts, looking out on the world with eyes prepared to see differently and in a new way, seeking for all in our world godly liberation and justice praying for the strength and the courage to see God in all and in each around us.
Like the people of Israel, as we realized when we set out on our 26 mile pilgrimage in support of refugees, there are many who set out from home into exile, into the wilderness not knowing where they will rest, what food they will eat, where they will find shelter. As we set out on this pilgrimage through Lent, may we draw on the strength and the wisdom of the many millions who have gone before us on this holy journey, with hearts full of gratitude, generosity, and godliness.
Ben Edson:
Our next reading comes from the Gospel of Luke chapter 4. It's the archetypal account of Christ's battle with the devil in the wilderness at the beginning of his public ministry. But first the choir sings part of a Pilgrim's Hymn by the living American composer Stephen Paulus – "Even before we call on Thy name To ask Thee O Lord, When we seek for the words to glorify Thee, Thou hearest our prayer.
Choir: Pilgrim's Hymn
Luke 4: 1 – 19 (NRSV) Lynne Ling:
A reading from the Gospel of Luke Chapter 4:
Jesus, full of the Holy Spirit, returned from the Jordan and was led by the Spirit in the wilderness, where for forty days he was tempted by the devil. He ate nothing at all during those days, and when they were over, he was famished. The devil said to him, "If you are the Son of God, command this stone to become a loaf of bread." Jesus answered him, "It is written, 'One does not live by bread alone.'"
Then the devil led him up and showed him in an instant all the kingdoms of the world. And the devil said to him, "To you I will give their glory and all this authority; for it has been given over to me, and I give it to anyone I please. If you, then, will worship me, it will all be yours." Jesus answered him, "It is written,
'Worship the Lord your God,
and serve only him.'"
Then the devil took him to Jerusalem, and placed him on the pinnacle of the temple, saying to him, "If you are the Son of God, throw yourself down from here, for it is written,
'He will command his angels concerning you,
to protect you,'
and
'On their hands they will bear you up,
so that you will not dash your foot against a stone.'"
Jesus answered him, "It is said, 'Do not put the Lord your God to the test.'" When the devil had finished every test, he departed from him until an opportune time.
Then Jesus, filled with the power of the Spirit, returned to Galilee, and a report about him spread through all the surrounding country. He began to teach in their synagogues and was praised by everyone.
When he came to Nazareth, where he had been brought up, he went to the synagogue on the sabbath day, as was his custom. He stood up to read, and the scroll of the prophet Isaiah was given to him. He unrolled the scroll and found the place where it was written:
"The Spirit of the Lord is upon me,
because he has anointed me
to bring good news to the poor.
He has sent me to proclaim release to the captives
and recovery of sight to the blind,
to let the oppressed go free,
to proclaim the year of the Lord's favor."
CONGREGATION: 'Brother, sister, let me serve you' (CH4, 694)
Ruth Harvey - Reflection 2
My favourite love story is the story of the Velveteen Rabbit, a soft, velvety rabbit that lives in the toy cupboard of a little boy. The rabbit is befriended by an older, wiser toy horse, the Skin Horse, who explains that the goal of every toy is to become 'real' through the love of a human. "'Real isn't how you are made,' said the Skin Horse. 'It's a thing that happens to you. When a child loves you for a long, long time, not just to play with, but REALLY loves you, then you become Real.'"
In a time of illness, the rabbit becomes a favoured toy, and becomes worn, and threadbare.  But when on doctor's orders all the toys are thrown out, the rabbit is dejected, lonely, sad and afraid – a wilderness experience you could say. In that wilderness moment, the rabbit sheds a tear and in so doing realises that in fact it has become real –  the rabbit has been loved into reality.
Like the rabbit, our experience of human love can take unexpected twists and turns.  But being loved, unconditionally into reality, is the kind of love offered to us freely by God, today on Valentine's day and on every other day of the year. Whatever our experience in the realm of human relationships, whatever the highs and the lows of life's wilderness, we have free access always to being loved into reality by God, the one who calls us his 'beloved.'
Jesus knew this as he wrestled with the devil in the wilderness. He met dejection, temptation, uncertainty with a centred, focussed, clear knowledge that he was loved. Being loved into reality by God, even and perhaps especially in our wilderness moments, can in turn help us then to offer such a love to others. And what kind of love is this? Paul said this to the people of Philippi: 'So this is my prayer: that your love will flourish and that you will not only love much but well. Learn to love appropriately.'
When our daughter, aged nine, returned from a school trip I found myself rushing across the playground to catch her up in my arms, no thought for the others around me, focused only on the return of my beloved child. And in that moment I knew, once again, in my heart and soul that this is the love that God has for me – I am God's beloved child, and God rushes towards me, to catch me up in a love so strong that whether in joy or in sorrow, peace or in wilderness, I will be fully real.
So may the God of real love be your companion on the open road of your Lenten pilgrimage today and always. Amen.
Song: I want Jesus to walk with me (Spiritual)
Ben Edson:
Lynne
Time now for our prayers: Let us pray.
Ruth:
Dear loving God
We pray for our world, a world we often experience as chaotic, harsh and divided, yet sometimes, especially when we take time out to be still, quiet and reflective, we know to be beautiful, incredible and full of grace.
We live with this contradiction, and we seek to keep true to our faith in you, in your creation and in your people.
Ben:
And in this spirit we bring to you the needs of the world:
We hold in our thoughts those with particular needs at this time.
[Short pause for reflection]
We pray for those in love and those who know that they are loved; and we especially hold before you those who feel unloved, unlovable, unlovely or lonely – may they come to know both human love and friendship but also experience the truth that we are loved to the uttermost by you, our God.
Lynne:
We think of our community – where we live, where we work, where we worship, and bring our prayers, knowing that we might be part of the answer to our own prayers.
We pray for our politicians and decision-makers - that they might have insight and discernment, wisdom and compassion in all they do. And we recognise that we have the responsibility to raise our concerns and to act in support of our convictions.
Ruth:
And finally, we pray for our world, war-torn and unequal, yet also full of glory and potential – may we see clearly and do courageously what we are called to do - in your name and in the power of your spirit. Amen
Ubi Caritas prayers
Lynne:
Before our final hymn, Jesu lover of my soul, an affirmation of faith by Pat Bennett of the Iona Community:
We believe in God
the maker and shaper of our pathways;
who sent Jesus to show us the narrow way,
and who is the beginning and end of our travelling.
We believe in Jesus Christ
the sharer of our flesh;
who entered and experienced the human journey,
and who walks beside us on the road.
We believe in the Holy Spirit
the midwife and nurturer of our potential;
who drove Jesus out into the desert,
and who calls us now to cast off from the shore.
We believe in Father, Son and Spirit
the shaper, sharer and stirrer of our journeys;
and we recommit ourselves
to following their Way.
AMEN
Pat Bennett
'Bare Feet and Buttercups'

Song: Jesu lover of my soul
Organ voluntary
Lent Pilgrimage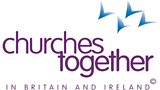 During Lent Radio 4's Sunday Worship and Daily Service as well as Sunday Breakfast on BBC local radio are taking the idea of Pilgrimage as inspiration. A link to resources for individuals and groups from Churches Together in Britain and Ireland can be found below.
Broadcast