Main content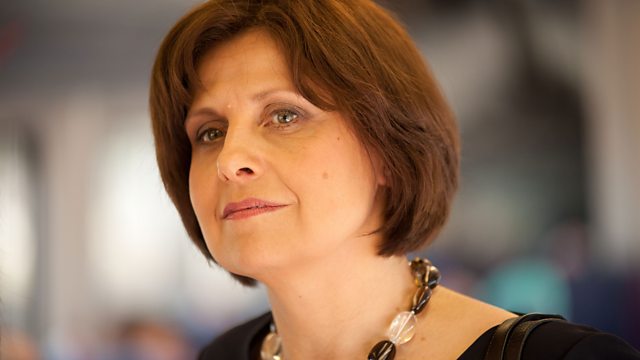 Inspired by medieval morality plays, an exploration of the most venous of sins: pride. Rebecca Front stars as the head of an exclusive school who encounters an old pupil.
Inspired by medieval morality plays, Al Smith takes a look at the most venous of sins, Pride. Rebecca Front stars as the Head of an exclusive school encountering an old pupil.
Mrs Eve is the head of an exclusive public school instilling pride and ambition in their pupils, but her lack of respect for one of her former charges is the basis of a shaming encounter.
The second of five stories inspired by the medieval morality plays introduced by Dr Sue Niebrzydowski, Senior Lecturer in Medieval English Literature at Bangor University.
Six of radio's most talented playwrights (Lin Coghlan, Roy Williams, Duncan Macmillan and Effie Woods, Al Smith and Lizzie Nunnery) explore how contemporary attitudes to morality have changed.
In medieval times allegorical plays such as 'Mankind' and 'Everyman' were used to warn audiences that how they lived in the present would affect their afterlife - whether they would end up in Hell, Purgatory or Heaven. But in a secular age how do we deal with the nature of sins and virtues? Our attitude to good and evil is certainly less black and white. Is it bad to be proud, don't we deserve respect? Can't anger be used to promote change for the better and isn't envy what drives our materialistic lifestyle? These five tales explore our attitudes to these questions through the character of 'Eve', a 21st-century Everywoman, played by Rebecca Front.
Rebecca Front is a BAFTA winning actress best known for her comedy work in The Thick of It, Alan Partridge, Grandma's House and Psychobitches.
Rebecca can currently be seen in BBC1's War and Peace.
Tom Hughes played the lead in The Game, and was also recently seen in Page Eight and Dancing On The Edge.
Al Smith is the winner of the Sunday Times Playwriting Award. His most recent play, Harrogate, won rave reviews and will be seen later this year in London.
Credits
| Role | Contributor |
| --- | --- |
| Writer | Al Smith |
| Mrs Eve | Rebecca Front |
| Tom | Tom Hughes |
| Director | Sally Avens |