Main content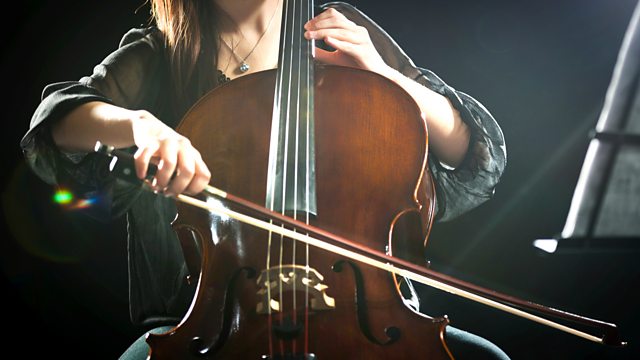 LSO and John Eliot Gardiner in Mendelssohn
The London Symphony Orchestra under John Eliot Gardiner perform Mendelssohn's Symphony No 1, plus the composer's incidental music to A Midsummer Night's Dream.
Live from the Barbican Hall, London
Presented by Martin Handley
Sir John Eliot Gardiner conducts the London Symphony Orchestra in Mendelssohn, including the complete incidental music to Midsummer Night's Dream, marking the 400th anniversary of Shakespeare's death, with actors from the Guildhall School.
Mendelssohn: Symphony No 1 (London version)
8pm: Interval music from disc: Incidental music from Purcell's A Fairy Queen
8.20pm: Part 2
Mendelssohn: A Midsummer Night's Dream
Oberon/Theseus....Frankie Wakefield (actor)
Puck....Alexander Knox (actor)
Titania/Hermia/Fairy....Ceri-Lyn Cissone (actor)
First fairy: Jessica Cale (soprano)
Second fairy: Sarah Denbee (mezzo-soprano)
Third fairy: Charlotte Ashley (soprano)
Fourth fairy: Rebecca Hardwick (soprano)
London Symphony Orchestra
Monteverdi Choir
John Eliot Gardiner (conductor)
The evening begins with the youthful exuberance of Mendelssohn's Symphony No 1, composed in 1824 when Mendelssohn was just 15 years old. Two years later, Mendelssohn, who adored Shakespeare's writings, composed his concert overture based on A Midsummer Night's Dream. The overture was immediately acclaimed as a masterpiece and, many years later, he was made an offer he couldn't refuse by the King of Prussia to provide a score for an entire production of the Shakespeare play in 1843.
Followed by a glimpse into Adopt a Composer - Making Music's scheme pairing composers with performing groups from around the country.
Tonight, the Cobweb Orchestra works on Michael Betteridge's Against the Clock.