Main content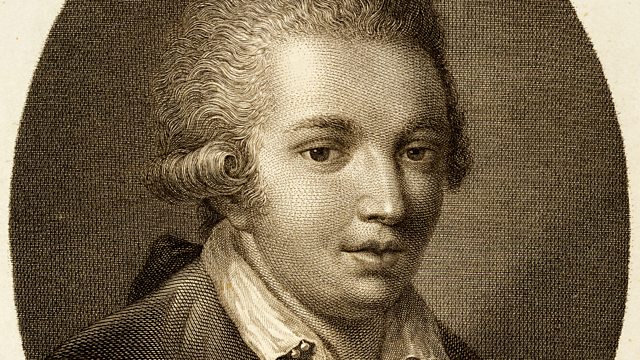 Donald Macleod explores Cimarosa's years forging a career in the world of opera.
He was showered with gifts by royalty and the nobility, and was more popular than Mozart in the world of opera, this week Donald Macleod explores the life and music of Domenico Cimarosa.
In 1772 Cimarosa made his debut as an opera composer in Naples with a comic work called Le stravaganze del conte (The Eccentricities of the Count). It was an immediate success and he went on to compose around sixty operas throughout his career. Cimarosa was also working as a freelance organist, keyboard player and director of the choir in one of the Neapolitan churches. By 1776, he was exceptionally busy with three operas being premiered in Naples, including La finta frascatana, which included the unusual addition of two flutes to the orchestra. Later, in 1793, he composed a concerto for two flutes.
By the late 1770s, Cimarosa had been commissioned to write an opera for Rome. This was called I'Italiana in Londra (the Italian Girl in London).Within two years it had also been produced in Dresden, Prague, Warsaw, Trieste, and Ghent. It then went on to Vienna, Versailles, Paris, St Petersburg and London. Cimarosa had now clearly made his mark on a world stage.
Le stravaganze del conte (Overture)
Nicolaus Esternázy Sinfonia
Alessandro Amoretti, conductor
Requiem (Introitus & Kyrie)
Elly Ameling, soprano
Brigit Finnilä, alto
Richard van Vrooman, tenor
Kurt Widmer, bass
Montreux Festival Choir
Chamber Orchestra of Lausanne
Vittorio Negri, conductor
Concerto for two flutes in G major
Aurèle Nicolet, flute
Christiane Nicolet, flute
Stuttgart Chamber Orchestra
Karl Münchinger, conductor
Sonata in A major R8
Victor Sangiorgio, piano
Sonata in B flat Major 'Perfida' R11
Victor Sangiorgio, piano
I'Italiana in Londra (Act II: Finale)
Patrizia Orciani (Livia), soprano
Maria Angeles Peters (Madama Brillante), soprano
Maurizio Comencini (Sumers), tenor
Armando Ariostini (Milord), baritone
Bruno Praticò (Don Polidoro), baritone
Symphony Orchestra of Piacenza
Carlo Rizzi, conductor
Producer Luke Whitlock.