Main content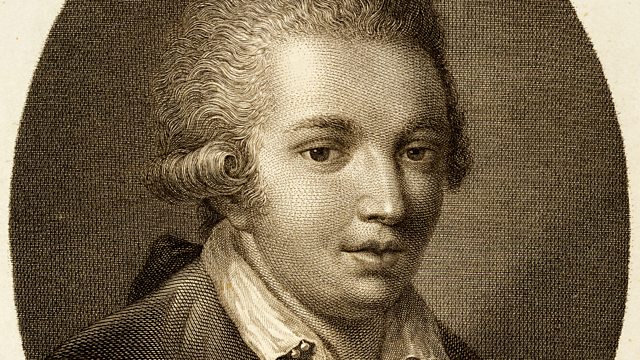 Donald Macleod on Cimarosa's years learning with the monks from the Church of San Severo and at one of the Neapolitan conservatoires.
He was showered with gifts by royalty and the nobility, and was more popular than Mozart in the world of opera, this week Donald Macleod explores the life and music of Domenico Cimarosa. Born in Aversa, Cimarosa came from a very humble background, but he rose to become one of the most celebrated composers in Europe. Most of his career centred on Naples and the opera theatres there, but premieres of his stage works also took place in Venice, Milan, Rome and St Petersburg. He also accepted contracts away from Italy, working for the Empress Catherine the Great in Russia, and then later Emperor Leopold II in Vienna. His life ended rather abruptly at the age of fifty-one in Venice, tired and exhausted, and banished from his home of Naples for unwisely supporting the Parthenopean Republic against the Neopolitan King.
In Cimarosa's first music lessons with the monks from the Church of San Severo, he learnt to sing and accompany himself at the harpsichord. Cimarosa would later go on to lead the orchestra from the harpsichord at the the premieres of many of his operas. He also composed a number of sonatas for the keyboard, including the Sonata in A major R22.
Soon Cimarosa was being educated at one of the Neopolitan conservatoires, where he excelled in his skills as a keyboard player, violinist and singer. His earliest works from this period are mainly sacred, composed for the many churches around the city. Sacred music would remain an interest for Cimarosa throughout his career. Towards the end of his life, 1796, he composed his Dixit Dominus for three soloists, four-part choir and orchestra.
Cimarosa arr. Arthur Benjamin
Concerto for Oboe and Strings (Introduction: Larghetto & Allegro)
Brynjar Hoff, oboe
English Chamber Orchestra
Ian Watson, conductor
Sonata in A major R22
Victor Sangiorgio, piano
Quartet No 6 in A minor for Oboe and Strings
Paolo Pollastri, oboe
Members of L'Arte dell'Arco
Dixit Dominus (Virgam virtutis - Iuravit Dominus)
Cinzia Rizzone, soprano
Sylvia Rottensteiner, mezzo-soprano
Gregory Bonfatti, tenor
I Musici Cantori Choir of Trent
Voci Roveretane Choir
Haydn Orchestra of Bolzano and Trent
Fabio Pirona, conductor
Armida Immaginaria (Act III Scene V-VI, Aria: Zengariello mio d'amore)
Alla Simonischvili (La Marchesa Tisbea), soprano
Anna Rosa Peraino (Ermidora), soprano
Giovanna Donadini (Stella), soprano
Domenico Colaianni (Mastro Giorgio), baritone
Piero Guarnera (Patro Caspero Spatachiatta di Vico), baritone
Simon Edwards (Battistino), tenor
Massimilano Chiarolla (Don Bernabo), tenor
Coro del Teatro Petruzzelli di Bari
Orchestra del Teatro Bellini di Catania
Eric Hull, conductor
Producer Luke Whitlock.
More episodes
Previous
You are at the first episode