Main content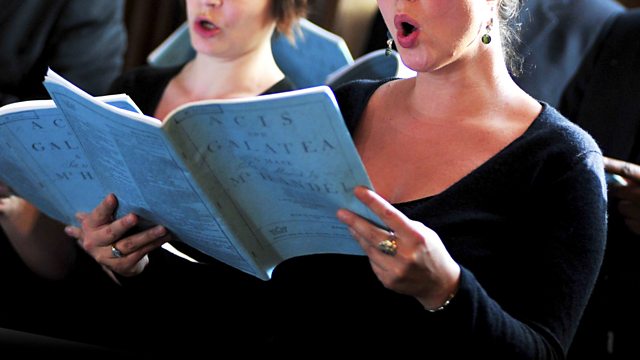 Brahms's Schicksalslied
Sara Mohr-Pietsch is joined by economics editor of Channel 4 news Paul Mason, plus the London Oriana Choir and a romantic selection of music for Valentine's Day.
If, as Shakespeare suggested, music be the food of love, then surely choral music is its feast - and today Sara Mohr-Pietsch presents a Valentine's Day edition of The Choir. Alongside some lushly romantic choral music we'll meet the London Oriana Choir, whose message seems to be that singing is a great way to meet your life partner!
The Choral Classic is Brahms's magnificent Schicksalslied or Song of Destiny, in which the composer set Hölderlin's poem contrasting the lives of Elysium's blessed ones with the struggles of us mere mortals on earth: it's a work of radiant, haunting beauty.
And ensuring things don't get too loved-up, Sara's guest is Paul Mason, Guardian journalist and Economics Editor of Channel 4 News. Paul's uncompromising analyses of national and international economics are familiar to television audiences - perhaps less so is his interest in music. As a postgraduate student he researched the Second Viennese School, and went on to become a lecturer in music at Loughborough University. Expect some fascinating insights into music and economics, and some intriguing music choices!