Main content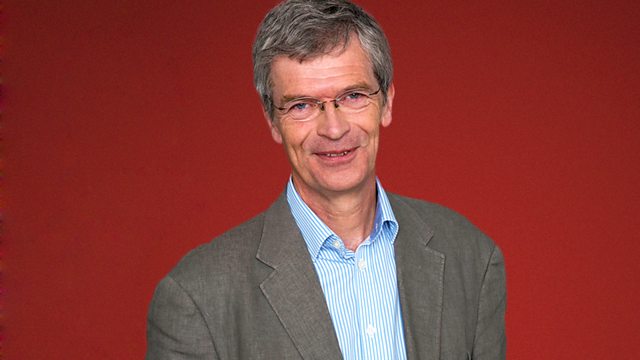 13/02/2016
Alyn Shipton's selection of listeners' requests covers all styles and periods of jazz, and this week's unusual instrument choice features jazz on the harpsichord, played by Michael Garrick.
Performers:
Artist  Wingy Manone with Papa Bue's Viking Jazz band
Title  When You're Smiling
Composer Mark Fisher/Joe Goodwin/Larry Shay
Album  Storyville Archive Collection vol 4
Label  Storyville
Number  4066 S 1 T 1
Duration  3.50
Performers: Wingy Manone, t; Arne "Papa Bue" Jensen, tb; Jørgen Svare, cl; Jørn "Jønne" Jensen, p; Jens Sølund, b; Bjarne "Liller" Pedersen, g; Knud Ryskov Madsen, d;
Artist  Mark O'Connor / Chris Thile / Frank Vignola/ Bryan Sutton / Jon Burr / Byron House
Title  Swinging on the Ville
Composer Mark O'Connor
Album  Jam Session
Label  OMAC
Number  Track 4
Duration  6.03
Performers: Mark O'Connor, vn;  Chris Thile, mand; Frank Vignola, g;  Bryan Sutton, g;  Jon Burr, b;  Byron House, b. 2010

Artist  T J Johnson
Title  Times Getting Tougher Than Tough
Composer Williams / Robinson / Witherspoon
Album  In Retrospect
Label  Upbeat
Number  268 CD 1 Track 10
Duration  5.58
Performers: T J Johnson, p; Julian Webster Greaves, ts; Simon Picton, g; Julian Bury, b; Matt Home, d. 2001.
Artist  George Lewis
Title  Burgundy Street Blues
Composer Lewis
Album  Complete Blue Note Recordings of George Lewis
Label  Mosaic
Number  MD3-132 CD 2 Track 9
Duration  3.13
Performers George Lewis, cl; Kid Howard, t; Jim Robinson, tb; Alton Purnell, p; Lawrence Marrero, bj; Slow Drag Pavageau, b; Joe Watkins, d. 28 May 1954

Artist  Guy Barker
Title  Underdogs
Composer Barker
Album  Soundtrack
Label  Provocateur
Number  1030 Track 1
Duration  10.48
Performers: Guy Barker, t; Rosario Giuliani, as; Denys Baptiste, ts; Barnaby Dickinson, tb; Jim Watson, p, org; Orlando Le Fleming, b; Sebastiaan De Krom, d. Nov 2001.
Artist  Booker Little
Title  Bee Tee's Minor Plea
Composer Little
Album  Booker Little
Label  Time
Number  Track 3
Duration  5.40
Performers: Booker Little, t; Wynton Kelly, p; Scott LaFaro, b; Max Roach, d. 13 April 1960.

Artist  Brad Mehldau
Title  Waltz for J B
Composer Mehldau
Album  10 Years Solo Live
Label  Nonesuch
Number  7559 79507 CD 2 Track 2
Duration  6.05
Performers Brad Mehldau, p. 15 July 2010.

Artist  Rendell Carr Quintet
Title  Boy Dog and Carrott
Composer Don Rendell / Ian Carr
Album  Change Is
Label  BGO
Number  CD 615 Track 3
Duration  start at 7.40 run to end, total dur: 6.09
Performers Ian Carr, t; Don Rendell, ts, ss; Stan Robinson, cl. ts; Michael Garrick, hpschd, p; Dave Green, b; Trevor Tompkins, d; Guy Warren, perc. 1969.

Artist  Soprano Summit
Title  Song of Songs
Composer Lucas/Moya
Album  Live at Illiana Jazz Club
Label  Storyville
Number  Track 1
Duration  5.00
Performers: Bob Wilber, Kenny Davern, ss; Marty Grosz, g; Eddie De Hass, b; Bob Cousins, d. 1976.