Main content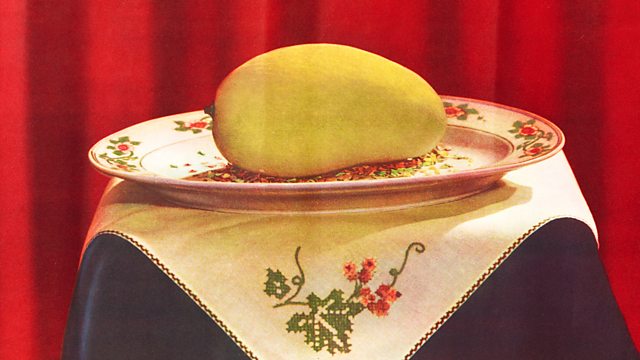 Mao's Golden Mangoes
Benjamin Ramm explores the extraordinary moment when a gift of mangoes from Chairman Mao changed the direction of the Cultural Revolution and turned mangoes into sacred icons.
Why would people preserve a mango in formaldehyde? Why would they make thousands of wax replicas of mangoes and carry them in processions, venerating the fruit like a sacred icon? It seems mystifying. But at the height of the Cultural Revolution, China was gripped by a peculiar hysteria - a mania for mangoes.
In the summer of 1968, China's student Red Guards had brought the country to the brink of chaos. Over 1700 teachers and administrators died in two months in Beijing alone, and factions of students were in open battle at the city's Qinghua University.
Mao Zedong sent thousands of workers to occupy the campus and quell the violence, declaring that the working class, rather than the students, would direct the next stage of the revolution. A week later, the Pakistani foreign minister visited Beijing and presented Chairman Mao with a basket of mangoes.
As Benjamin Ramm finds out, Mao sent the mangoes on to the workers at Qinghua and sparked a nationwide passion for the fruit. The gift was interpreted as an act of selflessness and mangoes became synonymous with the Chairman and a symbol of his love for the workers.
The Communist Party's propaganda department quickly set to work creating thousands of mango-themed cotton fabrics and domestic goods. Floats with giant papier-mache mangoes dominated the National Day Parade in 1968. Armed peasants even fought over a black and white copy of a photograph of a mango.
As Benjamin Ramm learns, the mangoes represented the hope and faith of a traumatized population during one of the most violent periods in China's history.
A Sparklab production for BBC Radio 4.
Last on
Broadcast