Main content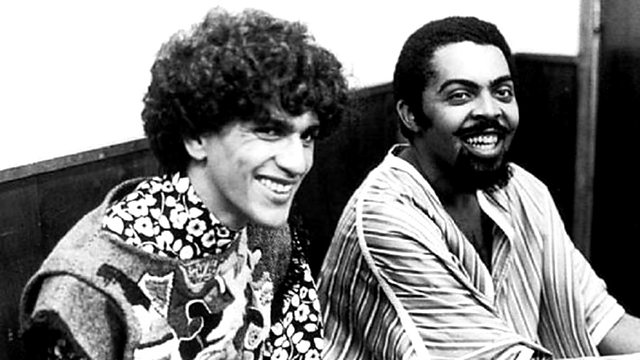 Tropicalia: Revolution in Sound
Monica Vasconcelos explores Tropicalia, a Brazilian revolution in sound. Burning brightly at the end of the 60s, Tropicalia changed the country's music and subverted its politics.
Tropicalia was a musical revolution in Brazil. Singer and journalist Monica Vasconcelos meets the key artists and contemporary champions of Tropicalia - from Caetano Veloso and Gilberto Gil to Marcos Valle and Talking Heads' David Byrne - and explores its enduring musical and political force.
Burning brightly for only few years in the late 1960s, and politically inspired by the uprisings in Paris in May 68, the Tropicalia movement electrified Brazilian music, combining the sophistication of bossa nova, samba and baiao with psychedelia, new Beatles-inspired electric sounds and orchestral experimentation. It was a deliberately subversive mix that provoked the country's military regime and led to the exile and imprisonment of some of Brazil's star musicians.
Tropicalia brought a new wave of liberation and energy into Brazilian music. Earlier in the decade, bossa nova had captured a mood of national optimism but, as the 1960s wore on, the political situation darkened. The military junta, in power since 1964, was drifting into open repression - the arts would be censored, musicians targeted, imprisoned and exiled. A new, more combative approach was called for.
Based around a core group of musicians - Caetano Veloso, Gilberto Gil, the group Os Mutantes, singer Gal Costa and Tom Ze - Tropicalia was a mash up of styles which drew on the country's deep roots but pushed the sound elsewhere, radically. Harvesting influences from inside and outside Brazil, drawing especially on Western rock, classical orchestration and electronic effects, Tropicalia parodied, mixed and sampled global styles.
Produced by Simon Hollis
A Brook Lapping production for BBC Radio 4.
Last on