Main content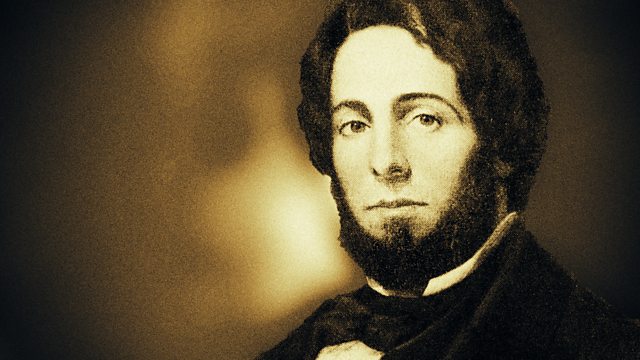 Herman Melville's Sea Change
Moby-Dick is one of the great novels, but Melville nearly did not write it, and he almost became a Liverpudlian in the process. Paul Farley, local boy, shakes hands with a ghost.
Melville's Moby-Dick is one of the weirdest great novels. Most people know that. What not many people know is how Melville came to write the book and how he nearly didn't and how he almost became a Liverpudlian in the process. Paul Farley, poet and Liverpudlian, salutes an almost-ran and looks out after Melville across the Atlantic.
Melville had one of the strangest and saddest lives. He died broke. Very few copies of Moby-Dick had been sold in his lifetime. Earlier he had a bizarre interlude in his life when he thought of settling in Liverpool and being thereby 'annihilated' as he called it. Taking this as his starting point Paul tracks Melville, his work and inspiration and his life, and looks at the novel and its author from the western-facing sea ports of Britain. How did the white whale and all that it has come to mean and suggest come from Melville's crossing of the Atlantic? What does it mean to undergo a sea change? Are we all eligible?
With Chris Routledge, Philip Hoare, Philip Davis and Horatio Clare.
Producer: Tim Dee.
Last on
Broadcast

Featured in...
Keep up with Lynda Snell as she gives her impressions of some of the classics.

Seriously interesting documentaries from Radio 4.