Main content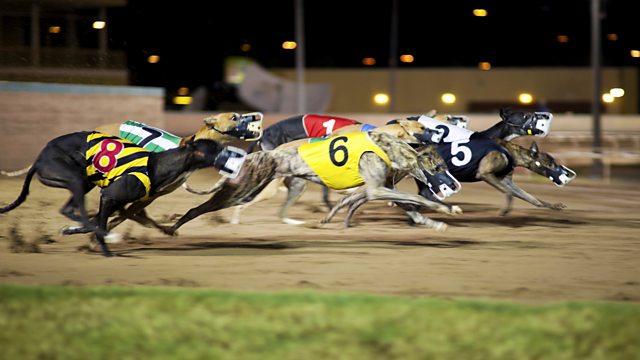 Online bankruptcy, Future retail
Consumer news, including a look at how the government want to make it easier for people to apply for bankruptcy by going online, racing greyhounds and future retail.
Our reporter Samantha Fenwick is live from Westfield Shopping Centre to hear the latest news around what shops will look like in the next two years. Research has identified five key trends which will inform the debate about how physical retail should adapt. We have exclusive access to the data.
In April the Government want to make it easier for people to apply for bankruptcy by going online. You'll no longer have to complete the lengthy forms in triplicate or attend your local County Court. But the new service could prompt some to make rash decisions without thinking about the potentially serious consequences
STATEMENT Government Insolvency Service spokesperson said:
"Putting the process online will make it be easier for people to complete, incur less expense for the debtor - for the first time, the fee will be payable in instalments - and will remove the stigma of going to court, which we know stops some people from applying. "All applications will be examined by the Adjudicator, who will consider and validate the information given, against other sources before making the order. "The launch of online applications on GOV.UK is part of a wider government plan to transform public services, making them easier to use and saving the taxpayer money."
The welfare of greyhounds is back on the agenda with a review of how new regulations, introduced in 2010, have improved conditions for the dogs. But campaigners are calling for still higher standards and more transparency when it comes to the number of retired dogs being put down. With greyhound stadiums closing up and down the country the industry say they can't carry out the welfare changes without financial help. Henrietta Harrison went to the dogs in South London.
Chapters
Future Of Retail Part.1

How shops are laying on services to tempt us to buy in person, rather than online

Duration: 06:26

Charities

Storm clouds are gathering around charities and their commercial ties

Duration: 05:14

Bankruptcy

The Government want to make it easier for people to apply for bankruptcy by going online

Duration: 06:09

Greyhounds

The government has been reviewing regulations from 2010 to protect racing greyhounds

Duration: 08:46

Costing The Earth

Should we continually repair the damage to our infrastructure caused by extreme weather?

Duration: 05:51

Future of Retail Part. 2

A look at how shops could change to persuade customers to buy in person rather than online

Duration: 04:31

The Future of Retail

Visitors taking part in a yoga lesson within one of the shops at Westfield Shopping Centre, White City, London.