Main content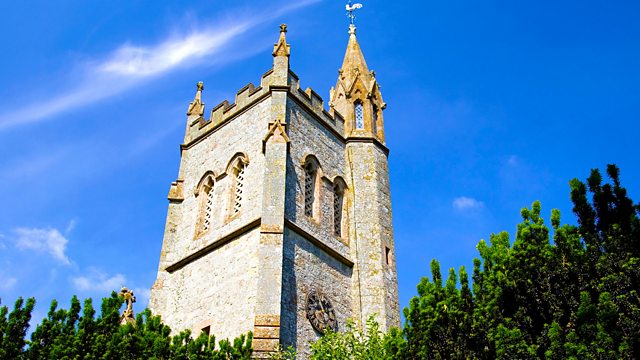 Changed from Glory into Glory
A service from Down Cathedral, Downpatrick. How can an encounter with Christ transform the life of his followers? Led by the Rev Adrian Dorrian. Preacher: the Very Rev Henry Hull.
How can an encounter with Christ transform the life of his followers? The mountain top Transfiguration of Jesus totally changed the lives of the disciples who witnessed it. Leader: the Rev Adrian Dorrian; Preacher: the Dean of Down, the Very Rev Henry Hull. Director of Music: Michael McCracken. Crown Him With Many Crowns (Diademata); Readings: Psalm 99; Luke 9.28-36; Christ Whose Glory Fills the Skies (Ratisbon); Be Still for the Presence of the Lord (Be Still); Love Divine, All Loves Excelling (Blaenwern). Live from Down Cathedral, Downpatrick. Producer: Etta Halliday.
Last on
Script for Sunday Worship: 07.02.16 DOWN CATHEDRAL: The Sunday before Lent
<?xml:namespace prefix = "o" ns = "urn:schemas-microsoft-com:office:office" />
1.         Radio 4 Announcement
       BBC Radio 4.  It's ten past eight, and time now for Sunday Worship which today comes from Down Cathedral in Downpatrick, Northern Ireland.  The service is led by the Rev Adrian Dorrian and is introduced by today's preacher, the Dean of Down, the Very Reverend Henry Hull.
2.         Henry – Welcome
The Lord be with you
and also with you
Cead Mile Failte romhaibh go Dun Paidraig….
The warmest of welcomes to Dun Padraig – "Patrick's Stronghold".
Down Cathedral, which is set in the rolling countryside of County Down is built on the traditional burial place of St Patrick. 
St Patrick, first brought the message of Christianity to Ireland almost 1600 years ago… a message which transformed the Ireland of that day and a message which still transforms lives today.
We begin our worship as we sing the hymn, Crown Him with many crowns, the Lamb upon the throne
3.         HYMN:  Crown Him With Many Crowns  (tune - Diademata)  (v1, 4, 5 &6) 
4.         Adrian - Intro to confession
When Christ appears we shall be like him,
because we shall see him as he is.
As he is pure, all who have grasped this hope make themselves pure.
So let us confess those things in our lives that mar his image in us,
As we embrace the transforming power of his forgiveness.
5.         Lord Have Mercy (sung)   
Lord, have mercy.
Christ, have mercy.
Lord, have mercy.
6.         Adrian - Absolution
Almighty God
who forgives all who truly repent
have mercy on you
pardon and deliver you from all your sins
confirm and strengthen you in all goodness
and keep you in eternal life.
through Jesus Christ our Lord.
Amen
7.         Adrian:  Collect
The collect or prayer for this day, the Sunday before Lent:
Almighty Father,
whose Son was revealed in majesty
before he suffered death upon the cross:
Give us grace to perceive his glory,
that we may be strengthened to suffer with him
and be changed into his likeness, from glory to glory;
who is alive and reigns with you and the Holy Spirit,
one God, now and for ever.
Our theme today takes it's title from a line in our final hymn 'Changed from Glory into Glory,' so our readings today are all about spiritual transformation. In a moment we'll sing Psalm 99. Before that our first reading is from Paul's second letter to the Corinthians Chapter 3 beginning at verse 17. 
8.         Reading 1: 2 Corinthians 3: 17-4:
 17 Now the Lord is the Spirit, and where the Spirit of the Lord is, there is freedom. 18 And we all, with unveiled face, beholding the glory of the Lord, are being transformed into the same image from one degree of glory to another. For this comes from the Lord who is the Spirit.
4 Therefore, having this ministry by the mercy of God, we do not lose heart.
9.         Psalm 99 (sung)    
The Lord is king: let the peoples tremble; he is enthroned above the cherubim: let the earth shake.
The Lord is great in Zion and high above all peoples.
Let them praise your name, which is great and awesome; the Lord our God is holy.    
Mighty king, who loves justice, you have established equity; you have executed justice and righteousness in Jacob.
Exalt the Lord our God; bow down before his footstool, for he is holy.
  
Moses and Aaron among his priests and Samuel among those who call upon his name; they called upon the Lord and he answered them.
He spoke to them out of the pillar of cloud; they kept his testimonies and the law that he gave them.
You answered them, O Lord our God; you were a God who forgave them and pardoned them for their offences.
Exalt the Lord our God and worship him upon his holy hill, for the Lord our God is holy.
10.     Adrian:
The Gospel of Luke, Chapter 9, beginning at verse 28. The disciples' mountaintop experience as Jesus is transfigured before their eyes.
11.     Reading 2:  Luke 9:28-36
28 Now about eight days after these sayings he took with him Peter and John and James and went up on the mountain to pray. 29 And as he was praying, the appearance of his face was altered, and his clothing became dazzling white. 30 And behold, two men were talking with him, Moses and Elijah, 31 who appeared in glory and spoke of his departure, which he was about to accomplish at Jerusalem. 32 Now Peter and those who were with him were heavy with sleep, but when they became fully awake they saw his glory and the two men who stood with him. 33 And as the men were parting from him, Peter said to Jesus, "Master, it is good that we are here. Let us make three tents, one for you and one for Moses and one for Elijah"—not knowing what he said.
34 As he was saying these things, a cloud came and overshadowed them, and they were afraid as they entered the cloud. 35 And a voice came out of the cloud, saying, "This is my Son, my Chosen One; listen to him!" 36 And when the voice had spoken, Jesus was found alone. And they kept silent and told no one in those days anything of what they had seen.
12.     Adrian:
In a moment the Dean will give the address but first, a hymn which reminds us that God has spoken, through prophets, through Jesus Christ, and continues to speak by the Holy Spirit to our hearts today - God has Spoken by His Prophets:
13.     Hymn – God Has Spoken By His Prophets (tune - Abbot's Leigh) 
14.     Henry – SERMON
[A few weeks ago, you may have noticed, there was a debate in the media concerning the date of Easter. This was sparked off when The Archbishop of Canterbury in the press conference at the end of a meeting of the leaders of the Anglican Communion just made reference to the possibility of all the churches agreeing to a fixed date for Easter.
This year Easter Day falls on the 27th March and as a consequence Lent, which begins 40 days before Easter, feels very early.]
On this, the Sunday before Lent, in the Church of Ireland, we always read the account of the Transfiguration, presumably because a few verses later in the chapter, Luke wrote that after this "he – Jesus - set his face to go to Jerusalem" As we begin Lent this week we too will set our faces towards Easter.
The transfiguration of Jesus is a very mystical but important event. It is another occasion in the life of Jesus, when God the Father affirms, 'this is my beloved Son; listen to him"
For the disciples this was an awesome experience leaving them both terrified and somewhat bewildered.
It was however an important part of their journey and the growing realization that Jesus was the Messiah.
Like many deeply spiritual experiences the true meaning often becomes clearer with the benefit of hindsight.
This was true for the disciples as well and in the 2nd letter attributed to Peter, he wrote that he had been an eyewitness of Jesus' majestic glory when he had been with him on the holy mountain.
For Peter, that spiritual encounter served to deepen and transform his life and that is the same for all believers.
St Paul made a similar point in our 1st reading, when he wrote that "as we behold the glory of God we are being transformed from one degree of glory to another".
I love both listening and reading accounts of peoples' journey's of faith.
Common to almost all these accounts is how an encounter with Jesus has transformed their lives.
I had the privilege, a few years ago, to minister to someone who had such a transforming experience. This person had been diagnosed with terminal cancer, they were initially most naturally very anxious about the future. One day, whilst sitting at home, and for no obvious reason, they suddenly sensed the presence of God in their room. They felt an almost tangible touch of a hand upon their face. They felt quite awed and perplexed but almost immediately found that their fear and anxiety about the future left them. Over the next few weeks they began to see this experience as an example of the mercy of God in their life and it enabled them to live their remaining days in peace and gave their family great comfort when they died.
Not everyone's experience of the touch of God in their life may be just as dramatic because God comes to us, by his spirit in many different ways. For many of us our faith is a journey with varying experiences of the presence of God, but as we become more aware of the presence of the spirit of God in our lives so he continues to transform us from one degree of glory to another.
Just before Christmas BBC Radio Ulster broadcast a very inspiring interview with Martina Purdy. Martina had been a leading political journalist for many years and had played a significant role in reporting and writing on the Good Friday agreement and the subsequent development of the Northern Ireland Assembly.
At the same time, at a personal level, Martina's own faith had been growing and developing. She had moved from having – in her own words - a rather nominal faith to finding it becoming alive and deepened. This happened not in any single dramatic way but through prayer and encountering the presence of Jesus in her life. As her journey progressed Martina felt a calling to the consecrated life and in the autumn of 2014 resigned her post at the BBC and is now Sister Martina Purdy and member of the contemplative order of the Sisters of Adoration in Belfast. Her story too is an example of how the spirit of Jesus can transform a life.
Encountering or beholding the glory of God is not the preserve of only very special or "holy" people. In his letter to the Corinthian church, Paul implies this is meant to be a normative experience for all Christians. He wrote "the Lord is Spirit and where the spirit of the Lord is there is freedom" and, that it is through faith in Christ, when "one turns to the Lord," one is enabled to behold the glory of the Lord, albeit as though reflected in a mirror; and be transformed from one degree of glory to another.
As we turn to Christ, as we seek God, as we open our hearts to his spirit, though God's goodness and mercy we are drawn closer to him. We are enabled to become more aware of his presence with us. As we continue on that journey God works in our lives to change us, to draw us closer to him, to deepen our faith and to enable us to be more like Jesus.
Charles Wesley, in that great hymn, Love divine, all loves excelling, which we will sing at the end of this morning's service, prays that God would, in our lives, "finish then thy new creation" and that we would continue to be "changed from glory into glory until in heaven we take our place".
Let us, as we continue in our worship, and as we continue to seek to follow the Lord in our daily lives, be open to His Spirit that he might touch and transform our lives and deepen our faith in Christ
Now to him, who by the power at work within us is able to accomplish abundantly far more than we can ask or imagine, to him be glory in the church and in Christ Jesus, for ever and ever. Amen
15.     Anthem:  Christ Whose Glory Fills the Skies (arr H Dark)    
16.     Adrian:
The Apostles Creed.
I believe in God, the Father almighty, creator of heaven and earth.
I believe in Jesus Christ, his only Son, our Lord,
who was conceived by the Holy Spirit,
born of the Virgin Mary,
suffered under Pontius Pilate,
was crucified, died, and was buried;
he descended to the dead.
On the third day he rose again;
he ascended into heaven,
he is seated at the right hand of the Father,
and he will come to judge the living and the dead.
I believe in the Holy Spirit,
the holy catholic Church,
the communion of saints,
the forgiveness of sins,
the resurrection of the body,
and the life everlasting.
Amen.
17.     HYMN: Be Still for the Presence of the Lord (tune - Be Still)    
18.     Adrian – Prayers
As we come to God this morning with our prayers,
so we remember his transforming power.
May we, who offer these prayers,
know that power in our lives.
Lord, in your mercy
Hear our prayer.
On the mountainside,
Jesus was affirmed by his Father.
Grant to your church, the worldwide body of believers,
that affirmation that comes from faithful obedience.
Lord, in your mercy
Hear our prayer.
Jesus journeyed up the mountain with three young men,
his disciples Peter, James and John.
Today in the Church of Ireland we have committed to pray for young people.
Bless those who work with young people
in churches, schools and youth groups.
Give to the young people of our world
a sense of their value in your eyes
and grant that they may be transformed
through an encounter with Jesus.
Lord, in your mercy
Hear our prayer.
Soon after he left the mountain,
Jesus set his face for Jerusalem;
Knowing that this would lead to his suffering,
still he set off as he prepared to redeem his people.
We pray today for all those who suffer:
those struggling with illness in body or mind,
those who are victims of political realities over which they have no control,
those who desperately need the affirmation of their Heavenly Father.
In going to Jerusalem, Jesus would transform all of history.
Grant that his power to change would be known in the lives of all who know pain, sorrow and suffering.
Lord, in your mercy
Hear our prayer.
In stillness, and peace, we offer our own praises, prayers and petitions to God,
who promises even as he met his Son on the mountainside,
so too we will meet his Son. 
As we draw our prayers to a close, so we continue in that attitude of prayer as the choir sings 'The Lord's Prayer'
19.     Lord's Prayer (sung)   
20.     Adrian:
Our final hymn contains the prayer that God would continue his transforming work in our lives as we are 'changed from glory into glory, until in heaven we take our place."  We sing 'Love Divine, All Loves Excelling'.
21.     HYMN:  Love Divine All Loves Excelling (tune - Blanwaern)    
22.     Henry – Blessing
       The God of all grace who called you to his eternal glory in Christ Jesus,
       Establish, strengthen and settle you in the faith;
       And the blessing of God Almighty,
       Father Son and Holy Spirit,
       Be with you now and always.
23.     Choir – Amen (Stainer)
24.     Organ: tbc
Lent Pilgrimage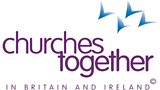 During Lent Radio 4's Sunday Worship and Daily Service as well as Sunday Breakfast on BBC local radio are taking the idea of Pilgrimage as inspiration. A link to resources for individuals and groups from Churches Together in Britain and Ireland can be found below.
Broadcast