Main content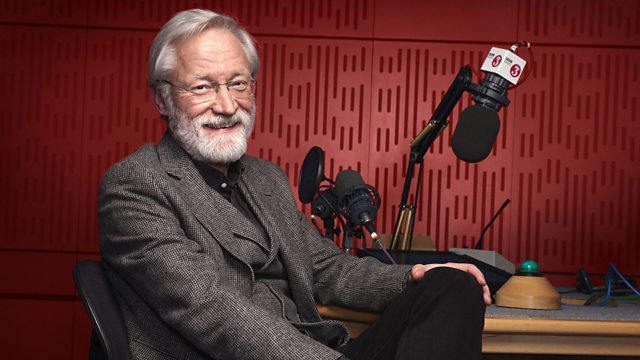 Donald Macleod focuses on the the time when, despite Ponce's failing health, he and Andres Segovia embarked on a tour of Uruguay and were given a rapturous welcome.
Despite Manuel Ponce's failing health, he and Andres Segovia embark on a tour of Uruguay and are given a rapturous welcome.
In a tribute shortly after Manuel Ponce's death, his great friend and collaborator, the guitarist Andres Segovia said "Anyone who loves the guitar, unless he be hard-hearted and empty-headed, must revere the memory of Ponce. He lifted the guitar from the low artistic state in which it had lain. He undertook the crusade, full of eagerness to liberate the prisoner. Thanks to him, the guitar was saved from music written only by guitarists."
Ponce was also instrumental in connecting classical music with the folk tradition. He wrote "I consider it the duty of every Mexican composer to ennoble the music of his native country, giving it artistic form, dressing it with polyphonic clothing and preserving with love the popular melodies which are the expression of the natural soul." Manuel Ponce was one of Mexico's greatest composers, musical innovators and educators, yet he wore his genius lightly. His contemporaries described him as affable, intelligent and modest.
After nine years studying in Paris, Manuel Ponce returned to Mexico where he eventually took up the post of Director of the National School of Music. He had never enjoyed very robust health, and as time went on, he suffered increasing bouts of illness, some of them forcing him to be away from work for several months at a stretch.
Nevertheless, in 1941 Ponce and Segovia embarked on a triumphant tour of Uruguay. The enthusiastic response of the Uruguayan audiences touched Ponce, who wrote to his wife Clema: "God be thanked, enormous success last night... the public was delirious. You will see from the newspaper accounts what a reception they gave my music. Kisses from Manuel the Composer."
Four Mexican Dances
David Witten, piano
Ferial - Divertimento sinfonico
San Luis Potosi Symphony Orchestra
Zaeth Ritter, conductor
Poeme elegiaco
State of Mexico Symphony Orchestra
Enrique Batiz, conductor
Variations on a Theme of Cabezon
Jukka Savijoki, guitar
Concierto del Sur - II. Andante & III. Allegro moderato e festive
Andres Segovia, guitar
Symphony of the Air
Enrique Jordá, conductor.
More episodes
Next
You are at the last episode