Main content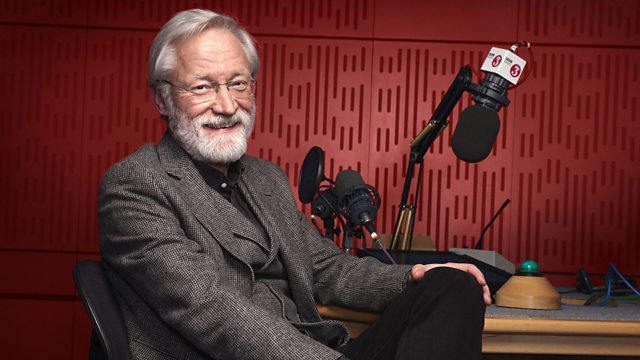 Donald Macleod explores the correspondence between Ponce and Andres Segovia to discover their creative collaboration. Their letters also reveal their friendship, candour and humour.
Donald Macleod delves into the correspondence between Manuel Ponce and Andres Segovia to explore their creative collaboration. Their letters also reveal their friendship, candour and humour.
In a tribute shortly after Manuel Ponce's death, his great friend and collaborator, the guitarist Andres Segovia said "Anyone who loves the guitar, unless he be hard-hearted and empty-headed, must revere the memory of Ponce. He lifted the guitar from the low artistic state in which it had lain. He undertook the crusade, full of eagerness to liberate the prisoner. Thanks to him, the guitar was saved from music written only by guitarists."
Ponce was also instrumental in connecting classical music with the folk tradition. He wrote "I consider it the duty of every Mexican composer to ennoble the music of his native country, giving it artistic form, dressing it with polyphonic clothing and preserving with love the popular melodies which are the expression of the natural soul." Manuel Ponce was one of Mexico's greatest composers, musical innovators and educators, yet he wore his genius lightly. His contemporaries described him as affable, intelligent and modest.
As Donald Macleod reveals, the correspondence between Andres Segovia and Manuel Ponce is candid, touching and often humorous. Above all it shows the deep affection between the two men. Segovia begins almost all his letters: "Mi querido Manuel..." and usually ends by sending hugs. In Paris, Ponce was encountering financial problems and Segovia's letters to Ponce regularly include offers of money to tide his friend over.
Ponce's financial situation became so acute that he couldn't any longer afford the monthly fee for the composition classes he was taking with Paul Dukas. When he wrote to Dukas to withdraw from the class, Dukas replied to his star pupil that "You are more necessary to me as a listener than I would be missed by you as a teacher....my classroom will always be cordially open to you, as if it were your own home".
Variations on a Theme of Paganini
Stephen Marchionda, guitar
Preludios encadenados
Rodolfo Ritter, piano
Thème varié et Finale
Tillman Hoppstock, guitar
Sonatina meridional
Michael Tröster, guitar
Violin Concerto - II. Andante & III. Finale
Henryk Szeryng, violin
Polish Radio National Symphony Orchestra
Jan Krenz, conductor.