Main content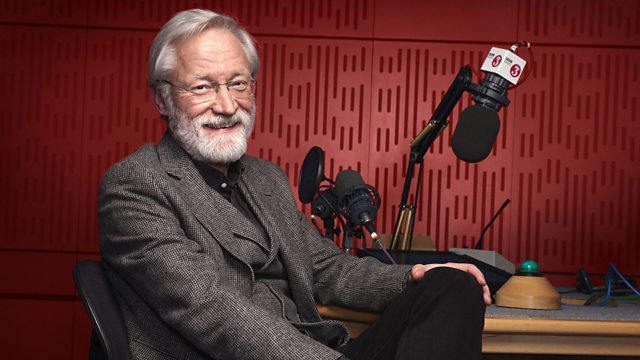 Donald Macleod focuses on Ponce's move to Paris to study composition, where he developed his artistic relationship with Andres Segovia.
Manuel Ponce moves to Paris to study composition. He also develops his artistic relationship with Andres Segovia and, as Donald Macleod recounts, the two men cook up a musical practical joke.
In a tribute shortly after Manuel Ponce's death, his great friend and collaborator, the guitarist Andres Segovia said "Anyone who loves the guitar, unless he be hard-hearted and empty-headed, must revere the memory of Ponce. He lifted the guitar from the low artistic state in which it had lain. He undertook the crusade, full of eagerness to liberate the prisoner. Thanks to him, the guitar was saved from music written only by guitarists."
Ponce was also instrumental in connecting classical music with the folk tradition. He wrote "I consider it the duty of every Mexican composer to ennoble the music of his native country, giving it artistic form, dressing it with polyphonic clothing and preserving with love the popular melodies which are the expression of the natural soul." Manuel Ponce was one of Mexico's greatest composers, musical innovators and educators, yet he wore his genius lightly. His contemporaries described him as affable, intelligent and modest.
In May 1925 Ponce and his wife Clema left Mexico for Europe. They planned to stay in Paris for six months but in the end they remained for nine years. Ponce enrolled in Paul Dukas's composition class and set up a music journal. As Donald Macleod explains, Ponce's time in Europe also gave him the opportunity to deepen his friendship and his musical collaboration with the guitarist Andres Segovia. Segovia commissioned many new pieces from Ponce, building up a new repertoire for the guitar. On one occasion the two men devised a musical joke to play on the po-faced musical community, Ponce composing a suite which Segovia performed, passing it off as the work of a contemporary of J.S. Bach.
Preludio
Guillermo Fierens, guitar
Sonata for Guitar and Harpsichord
Adam Holzman, guitar
Stephanie Martin, harpsichord
Guitar Sonata No 3 in D minor
Andres Segovia, guitar
Suite in A minor
Jukka Savijoki, guitar.