Main content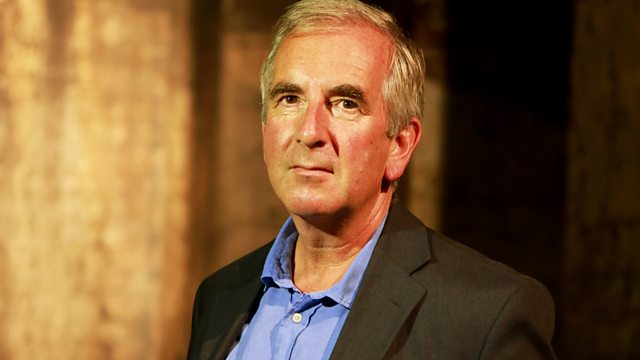 Robert Harris
Michael Berkeley's guest is author Robert Harris. His musical choices include a work from the Spanish Baroque era, plus Bach, Beethoven, John Barry and Amy Winehouse.
Robert Harris made his name with Fatherland, a thriller which imagined what life would have been like in Britain had Hitler won the War. It sold over three million copies, was translated round the world, and became the first of three films inspired by his books. He went on to write thrillers about the Enigma Code, the financial crash, the Dreyfus Affair, and the destruction of Pompeii. And Ghost, a memorable book and film about a ghost-writer to a politician who closely resembles Tony Blair. Robert Harris's most recent book is Dictator and it completes a trilogy about the Roman politician and philosopher Cicero, a project which has preoccupied him for 12 years.
In Private Passions, he talks to Michael Berkeley about the underlying theme running through his work: what really interests him is power, and the rise and fall of political fortunes. He looks back on the extraordinary overnight success of Fatherland, and its less than enthusiastic reception in Germany. Robert Harris reveals, too, the importance of music when he is researching a new novel, and shares his excitement at the discovery of composers of the Spanish Baroque. Other music choices include Bach, Beethoven, John Barry, and Amy Winehouse. And a rousing extract from a speech which he believes to be the best piece of political rhetoric ever delivered - we hear why.
A Loftus Media Production for BBC Radio 3
Produced by Elizabeth Burke.