Main content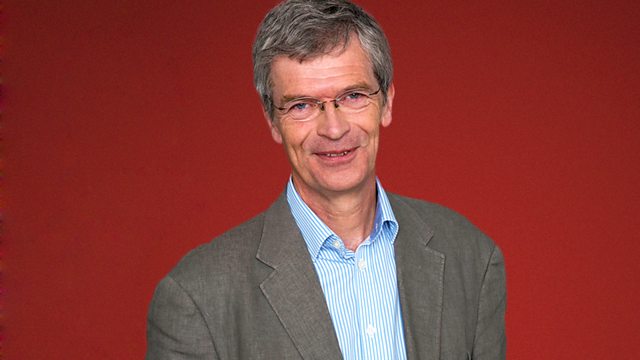 06/02/2016
From listeners' requests for music in all styles of jazz, Alyn Shipton's selection includes music by Dinah Washington singing the old standard All of Me.
Performers:
Artist  Buck Clayton and Frankie Laine
Title  Sposin'
Composer Denniker / Razaf
Album  Jazz Spectacular
Label  Columbia
Number  Track 1
Duration  3.59
Performers: Buck Clayton, Ray Copeland, t; Urbie Green, tb; Hilton Jefferson, as; Budd Johnson, George Nicholas, ts; Dave McRae, bars; Sir Charles Thompson, p; Skeeter Best, g; Milt Hinton, b; Jo Jones, d; Frankie Laine, v. 24 Oct 1955

Artist  Coleman Hawkins (with Spike Hughes All American Orchestra)
Title  Donegal Cradle Song
Composer Hughes
Album  Body and Soul
Label  Marshall Cavendish
Number  CD021 Track 7
Duration  3.04
Performers Red Allen, Leonard Davis, Bill Dillard, t; Dickie Wells, Wilbur DeParis, George Washington, tb; Benny Carter, Waymon Carver, Coleman Hawkins, Chu Berry, reeds; Red Rodriguez, p; Lawrence Lucie, g; Ernest Hill, b; Sid Catlett, d; Spike Hughes dir. 19 March 1933.

Artist  Billie Holiday
Title  The Way You Look Tonight
Composer Fields / Kern
Album  The Lady Sings
Label  Proper
Number  Properbox 26, CD 1, Track 11
Duration  3.00
Performers: Irving Randolph, t; Vido Musso, cl; Bn EWebster, ts; Teddy Wilson, p; Allan Reuss, g; Milt Hinton, b; Gene Krupa, d; Billie Holiday, v; 21 Oct 1936

Artist  Ray Ellington
Title  The Three Bears
Composer Troup
Album  The Essential Collection
Label  Avid
Number  866 CD 1 Track 1
Duration  2.35
Performers Ray Ellington, d, v; Dick Katz, p; Lauderic Caton, g; Coleridge Goode, b.

Artist  Stan Getz / J J Johnson
Title  Crazy Rhythm
Composer Caesar / Meyer / Kahn
Album  At The Opera House
Label  Verve
Number  Track 7
Duration  7.47
Performers: Stan Getz, ts; J J Johnson, b; Oscar Peterson, p; Herb Ellis, g; Ray Brown, b; Connie Kay, d; 10 Oct 57

Artist  Barbara Thompson
Title  Spring Fever
Composer Thompson
Album  The Last Fandango
Label  Temple
Number  TM001501 Track 7
Duration  5.25
Performers Barbara Thompson, reeds; Peter Lemer, kb; Billy Thompson, vn; Dave Ball, b; Jon Hiseman, d. 2015.

Artist  Marcin Wasilewski
Title  Big Foot
Composer Bley
Album  Faithful
Label  ECM
Number  275 9105 Track 9
Duration  6.22
Performers: Marcin Wasilewski, p; Slawomir Kurkiewicz, b; Michal Miskiewicz, d. 2011.

Artist  Dinah Washington
Title  All Of Me
Composer Marks /Simons
Album  Jazz On a Summer's Day
Label  Charly
Number  X 686 CD 2 Track 6
Duration  5.27
Performers: Dinah Washington (vocals), Terry Gibbs (vibes), Urbie Green (trombone), Wynton Kelly (piano), Max Roach (drums), Don Elliott (Mellophone), Paul West (bass).

Artist  Charlie Parker
Title  Slim's Jam
Composer Gaillard
Album  The Genius of Charlie Parker
Label  Savoy
Number  MG 12014 Track 11
Duration  2.30
Performers: Slim Gaillard, v, g; Charlie Parker, as; Dizzy Gillespie, t; Jack McVea, ts: Dodo Marmarosa, p; Tiny Brown, b; Zutty Singleton, d. 29 Dec 1945.

Artist  Memphis Jug Band
Title  Take Your Fingers Off It (Sugar Pudding)
Composer The Memphis Jug Band
Album  American Skiffle Bands
Label  Folkways
Number  FA2610 Track 6 Side 2
Duration  2.46
Performers Will Shade, hca; Ben Ramey, kazoo; Charlie Burse, g; Vol Stephens, mandolin; Jab Jones, jug; vocal trio. 11 Sep 1928.

Artist  Dave Brubeck
Title  La Paloma Azul
Composer Traditional arranged by Brubeck
Album  Bravo Brubeck
Label  Columbia
Number  465623-2 Track 3
Duration  6.16
Performers: Dave Brubeck, p; Paul Desmond, as; Gene Wright, b; Joe Morello d; Rabito Agueras, cga; Chamin Correa, g.

Artist  Wayne Shorter
Title  Go
Composer Shorter
Album  Footprints Live!
Label  Verve
Number  589 679-2 Track 4
Duration  4.59
Performers: Wayne Shorter, ts; Brian Blade, d; Danilo Perez, p; John Pattitucci b: 2002