Main content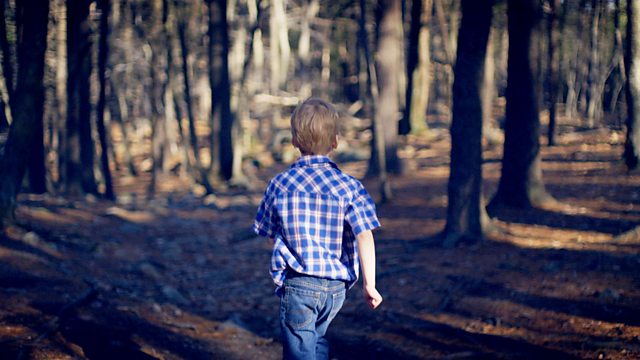 A Death Row Tale: The Fear of 13
After over 20 years on death row, a convicted murderer petitions the court asking to be executed. But as he tells his story, it becomes clear that nothing is quite what it seems.
After more than 20 years on death row, a convicted murderer petitions the court asking to be executed. But as he tells his story, it gradually becomes clear that nothing is quite what it seems.
This film is a stylistically daring experiment in storytelling, in effect a one-man play constructed from a four-day interview. In a monologue that is part confessional and part performance, Nick, the sole protagonist, tells a tale with all the twists and turns of classic crime drama. But as the story unfolds it reveals itself as something much deeper, an emotionally powerful meditation on the redemptive power of love and literature. A final shocking twist casts everything in a new light.
David Sington, director of A Death Row Tale: The Fear of 13 answers the Storyville Q&A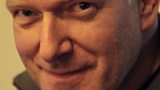 What is more important, story or character?
In this film it's hard to say: the character is the story and the story is really about the formation of character. But generally speaking, character trumps story.

What made you first want to explore the subject?
We heard a BBC radio interview with Nick, and were struck by the way he spoke. He was obviously a master storyteller. I was particularly fascinated by his statement that at times he was happy on Death Row. That seemed like an idea that needed exploring.

How long did it take to get the film off the ground?
We started easily enough, funding 4 days of interviews with Nick (which took place over a few months) out of our own resources. But once I had decided that the story was best told as a monologue, it was impossible to raise any money! So we had to continue without a budget. That meant editing a rough cut in our spare time, while we worked on other films that were paid for, and so the process took several years. Once we had proved that we could tell the story this way, it was actually fairly easy to raise money, from the BBC and US investors. It still took a further 18 months to finish, however!

What were you most surprised to learn in the course of production?  
The sheer bad faith exhibited by the prosecution in Nick's case never failed to amaze me. Perhaps I was naïve. But the way Nick was able to find the positive in his experiences was truly astonishing.

What have been the differences in reception to the film in countries it has now travelled to?
It's received a very warm reception everywhere, but it in Europe the response has been particularly enthusiastic, with packed-out cinemas. At the big documentary festival in Copenhagen (CPH:DOX) we won the Audience Award. I don't really know why Europeans take to the film so well. It may simply be that the audience for cinema documentaries is a bit more developed over the Channel.

Which documentary has most inspired you?
I saw Godfrey Reggio's KOYAANISQATSI as a student, and it was in that cinema, during that screening, that I decided to become a filmmaker. I was blown away that a director could hold me riveted for ninety minutes without the aid of characters, story or dialogue - just moving images and music. It was a lesson in the power of cinema and I have striven to achieve that kind of simplicity in my own films. THE FEAR OF 13 is my simplest to date – a film constructed from a single interview.

Favourite Website/blog?
I'm a news addict and every morning I procrastinate with the BBC News website. After that it's The New Yorker.

Person you'd most like to interview (living or dead?)
Making IN THE SHADOW OF THE MOON I interviewed all the living Moonwalkers – apart from Neil Armstrong. He was notoriously reticent, but in the end he did give a couple of interviews. Unfortunately, they are not very good. I would love to have had a crack at him – perhaps I could have revealed something more of the man behind the most famous quotation in history! Too late now, sadly.

Best piece of filmmaking advice you've ever been given?
Don't worry, the Director of Photography will know what to shoot next.

Best piece of filmmaking equipment you can't live without?
I have a 5-inch wireless monitor that I wear around my neck so that I can see what the camera's viewfinder is showing. That way, I can let the camera operator get on with things (see above). Occasionally I make the odd suggestion.

If money was no object, what is your dream documentary subject?
No one has ever made a proper film in space. I would like to take a really good cinematographer up to the International Space Station. Tim Peake's spacewalk would have made an edge-of-your-seat doc, for example – but you'd have to be actually up there to really capture the subtleties of the experience.

Favourite film of all time?
Possibly Fellini's 8 ½ - a film about a filmmaker who is running out of inspiration. This choice may be revealing.

Most difficult access?
Antarctica.

Best recent read?
Truthfully, THE VALLEY OF UNKNOWING, by my brother, Philip Sington.
Credits
| Role | Contributor |
| --- | --- |
| Director | David Sington |
| Series Editor | Nick Fraser |
Featured in...
Take your pick of informative and innovative documentaries.

Showcasing the very best in fascinating feature length documentaries.