Main content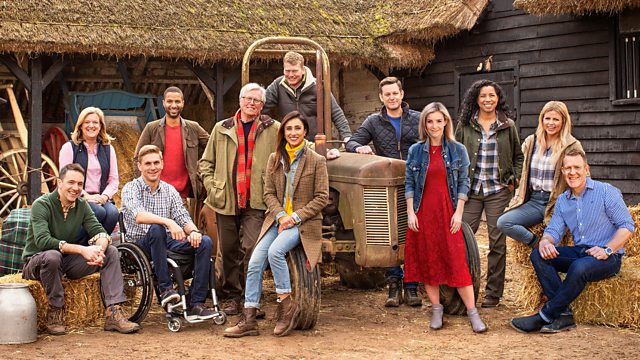 North Devon
Ellie Harrison and Matt Baker are in north Devon, where Matt finds out what life is like for the residents once the tourists have gone.
Ellie Harrison and Matt Baker are in north Devon, where Matt finds out what life is like for the residents once the tourists have gone. He discovers the difficulties of living in a place where everything from groceries to grand pianos has to be delivered by hand. He also meets the fisherman keeping old fishing traditions alive.
Meanwhile, Ellie meets a photographer who is on a five-year mission to photograph every one of the RNLI lifeboat stations in the country. And she discovers he's using an old-fashioned technique to make this unique record. Ellie then meets the farmer who has a sock named after him and sees for herself how they are made.
Dame Sarah Story talks about her favourite bit of the countryside, and Adam finds out how new technology is extending the growing season for food producers. Eating sea bass is rather fashionable these days, but that success has led to dire warnings about the health of wild bass stocks, and now a temporary ban on catching them. Tom Heap investigates whether that policy is, as some people claim, too little too late.
Clovelly out of season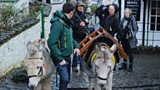 Each year during the summer months the North Devon coastline attracts thousands of visitors to its shores, but what happens when the season comes to an end? Matt Baker is in the picturesque fishing village of Clovelly. Matt meets local fisherman Stephen Perham and discovers that, to make a village like this work all year round, you have to have more than one job! Matt also meets John Rouse, the current owner of the village, to find out how he is following in the footsteps of a lady known as 'The Queen of Clovelly' by renovating the houses in the village so they are fit modern day living but still retain their characterful veneer.
RNLI photographer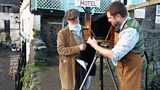 The RNLI plays a pivotal role in ensuring the safety of all those that enter the waters along our coastline. Ellie Harrison meets photographer Jack Lowe, a lifelong enthusiast and supporter of the RNLI who is visiting all 237 lifeboat stations around the country. His aim is to photograph the men and women who risk their lives to keep our shores safe. Travelling around in his mobile darkroom, Jack documents each station and its crew with an early Victorian process that uses sheets of glass and natural light. Having so far photographed the entire north coast of Devon, Jack is in the first year of this five year project that will take him on a journey of a lifetime.
Bass ban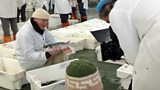 Fears over the future of stocks of wild sea bass have led to strict new European quotas – and temporary bans on catching them. As Tom Heap discovers, that's angered many fishermen, who say the new limits are unfair and will have a significant impact on their business. However, Tom also hears from those who feel that the restrictions don't go far enough to stop the decline in sea bass stocks. So, how did European ministers arrive at this decision? Tom heads to Brussels to find out. 
Dame Sarah Storey: My countryside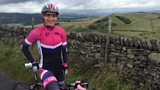 Paralympics golden girl Dame Sarah Storey takes us home to Disley on the edge the Peak District. It was here that she grew up and found her sense of adventure. Sarah visits Lime Park estate with her family, the same place she explored as a child, before heading to Cage Hill, which overlooks the city of Manchester - where she won gold at competitions in the velodrome. But it's the Peak District's Goyt Valley where champions are made. Sarah takes us training on her favourite circuit which climbs and falls through the stunning landscape of the Peaks.
Fleece to foot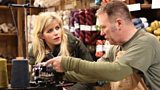 Ellie visits Lynmouth sheep farmer John Standbury. John is the fifth generation of his family to farm in the West Country - but the only one to have a sock named after him! Ellie meets John on his coastal farm and discovers why the wool from his sheep is ideal for producing the perfect sock. Making her way inland Ellie follows the whole process from 'fleece to foot' and visits the textile factory that produces these garments.  John Arbon, the mill owner uses traditional methods and Victorian machinery to turn the fleece into yarn and produce the 'Stanbury Walkers'- a sock that all the locals are talking about!
Cottage restoration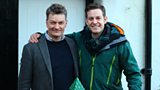 During the winter months there is always plenty of work to be done in. Matt takes a behind the scenes look at a major restoration project happening in the village, turning two smaller pretty cottages that line the cobbled streets into one. Matt discovers the history that lies behind the front doors of these ancient fisherman's cottages and meets the architects in charge of turning them into a comfortable homes. With no vehicle access through the village, this is a tricky business as the only way to get the building materials to the house is by sledge.
Farm lights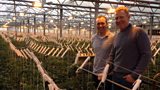 Adam Henson leaves his farm to find out how the latest advancements in LED lighting are helping growers. He visits tomato producer Roly Holt who is using this new technology to allow tomatoes to grow all year round. Using the right light spectrum and colour, the lighting doesn't only alter growth rates, it can affect the flavour too. The LEDs also use much less energy than traditional lighting systems. This makes growing crops in greenhouses through the winter far more financially viable.
Clovelly fishing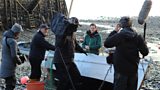 Matt makes his way down to the quay to discover what happens to Clovelly's fishing industry during the harsh winter months. He chats to Stephen Perham, a fourth generation fisherman who is the only one in Clovelly still using a wooden boat and traditional methods to catch herring. Keen to keep old traditions alive and follow in the footsteps of his father and grandfather, Stephen is also reviving the old craft of lobster pot making using willow. 
Credits
| Role | Contributor |
| --- | --- |
| Presenter | Matt Baker |
| Presenter | Ellie Harrison |
| Presenter | Adam Henson |
| Presenter | Tom Heap |
| Participant | Sarah Story |
| Executive Producer | William Lyons |
| Series Producer | Joanna Brame |