Main content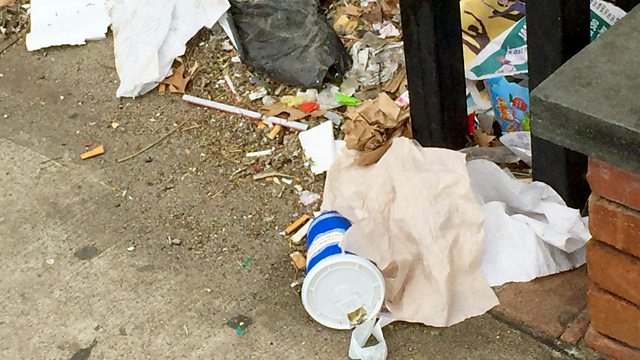 Litter fines, Care at home, Cancer drugs
Plans to increase the on-the-spot fines for litter bugs in England and the option of taking a litter awareness course. And the best approach to arranging care in your own home.
The Government plans to clamp down on litter bugs in England with a doubling of on-the spot fines to £150.
The perfume that aims to preserve your favourite aromas.
And, after our series of reports on the costs of care in your own home, we'll look at what lessons we can all learn from those we've heard from.
Chapters
Cancer Drugs

A fund set up to improve patient access to cancer drugs has been badly managed

Duration: 06:15

Litter

Plans to fine people more when they're caught dropping litter

Duration: 07:32

Care At Home

Advice on getting the best care in your own home

Duration: 09:39

Perfume

A very personal approach to perfume production

Duration: 04:49

Transgender Banking

Problems banking over the phone for one transgender listener

Duration: 05:57

Litter Minister

The man in charge of tackling England's litter problem

Duration: 04:25