Main content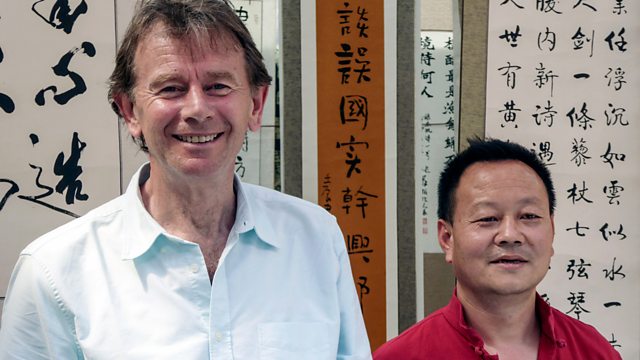 Silk Roads and China Ships
Michael Wood explores the history of the world's newest superpower. Michael tells the tale of China's first international age under the Tang Dynasty.
Michael Wood tells the tale of China's first great international age under the Tang Dynasty (618-907). From the picturesque old city of Luoyang, he travels along the Silk Road to the bazaars of central Asia and into India on the track of the Chinese monk who brought Buddhism back to China. This tale is still loved by the Chinese today and is brought to life by storytellers, films and shadow puppet plays.
Then in the backstreets and markets of Xi'an, Michael meets descendants of the traders from central Asia and Persia who came into China on the Silk Road. He talks to Chinese Muslims in the Great Mosque and across town hears the amazing story of the first reception of Christianity in 635.
Moving south, Michael sees the beginnings of China as an economic giant. On the Grand Canal, a lock built in 605 still handles 800 barges every day! The film tracks the rise of the silk industry and the world's favourite drink - tea.
Michael looks too at the spread of Chinese script, language and culture across east Asia. 'China's influence on the East was as profound as Rome on the Latin West', he says, 'and still is today'.
Finally, the film tells the intense drama of the fall of the Tang. Among the eyewitnesses were China's greatest poets. In a secondary school in a dusty village, where the Chinese Shakespeare - Du Fu - is buried in the grounds, the pupils take Michael through one famous poem about loss and longing as the dynasty falls. And in that ordinary classroom, there is a sense of the amazing drama and the deep-rooted continuities of Chinese culture.