Main content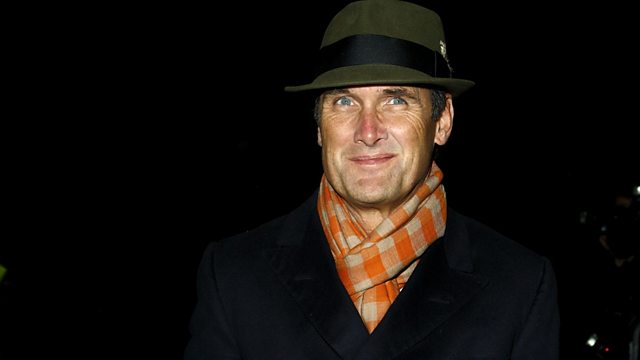 31/01/2016
Ricky Ross is joined by writer and critic AA Gill, who talks about his memoir, Pour Me: A Life.
A writer and critic who can often amuse and enrage in equal measure; Ricky is joined by A.A Gill to talk about his memoir 'Pour Me: A Life'.
.
Author Dominic Johnson tells Ricky how a belief in some kind of supernatural force has helped regulate our behaviour and shape the course of human evolution; the subject of his new book, 'God Is Watching You'.
'Is this the end of Christian Britain?' That was the dramatic headline after new research showing, for the first time, that the majority of white British adults classify themselves as having no religion. Ricky is joined by Professor Linda Woodhead, Director of the Religion and Society research programme at the University of Lancaster; Catholic theologian Dr Anthony Allison, and writer and Professor Greg Garrett of Baylor University in Texas, to unpack the truth behind the headline.
As the US edges closer to its presidential nominations, some commentators are voicing concerns that the rhetoric of fear and paranoia is starting to dominate. We'll be looking at the art of politics and the cost of demonizing the 'other', with Professors Linda Woodhead and Greg Garrett.
The film 'Spotlight' portrays the investigation in to one of the biggest abuse cover ups by the Catholic Church - involving the elite of Boston's religious, legal, and government establishment - Greg Garrett and The List's Gareth Vile discuss how well the story's been told on the big screen. They'll also be discussing the controversial film Made in France, telling the story of a home-grown group of terrorists plotting an attack on the French capital, but made before the Paris attacks in November last year.