Main content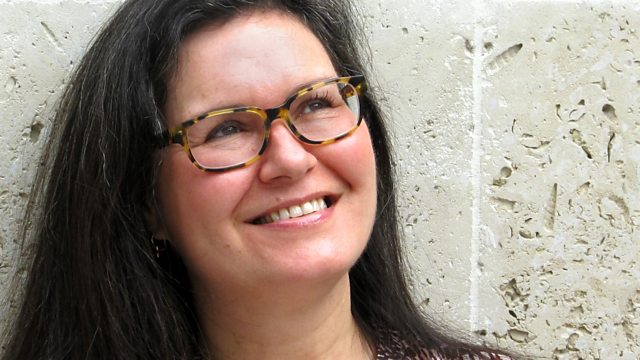 UK pollinators' food, Brain implant, Holograms, Lunar 9
Tracey Logan finds out how a nationwide survey of the UK's floral resources could offer new strategies for conserving the country's much-needed pollinators.
Some much-needed good news for our troubled bees and other pollinators: between 1998 and 2007, the amount of nectar produced from Britain's flowering plants rose by 25%. A new study suggests this may be due to reductions in atmospheric pollution. But researchers looked at records spanning over 80 years, and also found that the UK flowers which provide nectar suffered substantial losses during the 20th century. Considering the services that nectar-feeding pollinators perform for agriculture and our ecosystems, this is something worth knowing. Professor Jane Memmott, ecologist at the University of Bristol, explains how bad things really are for Britain's pollinators and what lessons conservation could learn from her team's latest findings about nectar.
In 2014, neuroscientist Dr Phil Kennedy flew to Belize and paid a surgeon to insert electrodes into his otherwise healthy brain, in order to experiment on himself. His aim was to unpick the electrical signals given from his brain during speech. BBC science reporter Jonathan Webb went to his lab in Georgia, US to meet the maverick. Jonathan and Tracey discuss the motivation, scientific outcome and ethics behind Dr Kennedy's highly unusual experiment.
The aim of hologram technology, according to Birmingham University researchers, is to make it cheaper, faster and better. Holographic tattoos are a solution they are developing. Currently, holograms are made with lasers and mirrors. Roland Pease went to visit researchers Dr Haider Butt, Bader Al Qattan and Rajib Ahmed in order to make his very own hologram.
On 4th February 50 years ago, the Soviet lander Lunar 9 sent a signal back from the moon. Scientists at Jodrell Bank intercepted this and realised that it sounded like a picture image. Professor of Astrophysics at Manchester University Tim O'Brien explains how, with the help of a fax machine borrowed from the Daily Express, British scientists scooped the first pictures of the moon's surface.
Last on
Dr Phil Kennedy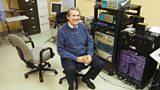 The neuroscientist who opened up his brain – Dr Phil Kennedy
Broadcasts

Take the Synthetic Voices and Personality Test
Podcast
Adam Rutherford goes inside science to explore the research that is transforming our world