Main content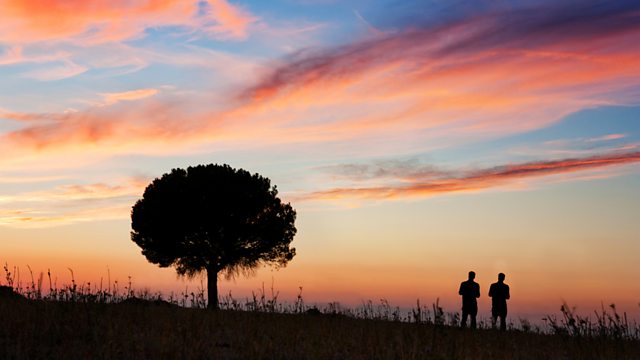 Filial Duties and Special Goods
Joe's elderly mother is frail, going blind. Her security and happiness are at stake. Joe has to decide what's best for her.
Starring Alun Armstrong and Deborah Findlay.
Joe's aged mother's a strong character - but now frail, going blind, and incapable of looking after herself properly. The solution is for her to leave her home of 50 years and move into care, but in truth she wants to die now, with dignity - and she wants Joe to help her do this.
Joe is wracked by indecision. What's more important - Bella's security and happiness, or doing what is the morally right thing? Meanwhile Hermione faces a challenge in the care of her elderly demanding Dad.
The Ferryhill Philosophers is about how we live our lives. A rather unlikely duo, Joe Snowball and the Hon. Hermione Pink inhabit two very different worlds, albeit only seven miles apart. He's an unemployed ex-miner living in Ferryhill, a small town forgotten by the world, and she's a slightly disenchanted philosophy lecturer at Durham University. Between them they wrestle with the collision between moral philosophy and the vexing dilemmas encountered by the not-always-good people of Ferryhill, deprived of jobs, opportunities and the kind of ethical guidance once offered by the Church and the Miners Unions.
The series stars Alun Armstrong (of TV's popular series New Tricks) and Deborah Findlay, currently starring in Caryl Churchill's new play at The Royal Court. Award winning writer Michael Chaplin works in consultation with philosopher and presenter of R4's The Philosopher's Arms, David Edmonds.
Cast:
Joe Snowball..................Alun Armstrong
Hermione Pink................Deborah Findlay
George ..........................Geoffrey Palmer
Bella...............................Anne Reid
Dr. Dainty.......................Jonathan Keeble
Mrs Cornish....................Tracy Gillman
Written by Michael Chaplin
Directed by Marilyn Imrie
A Catherine Bailey production for BBC Radio 4
Support Organisations
If you're a carer, or need information about organisations offering advice or support, you can go online to bbc.co.uk/actionline or you can call for free, at any time to hear recorded information: 0800 044 044. 
Alternatively you can get in touch with the following organisations: 
Carers Trust provides support for carers, young adult carers and young carers, through a network of carers centres, schemes and interactive online services.
Phone: 0300 772 9600
www.carers.org 

Carers UK provides support and information to those who look after an older, disabled or seriously ill family member or friend.
Phone:  0808 808 7777 (weekdays 10am-4pm) 
www.carersuk.org
Elderly Accommodation Counsel provides information and guidance about retirement housing, care homes, and other services that help older people live independently at home.
Phone: 0800 377 7070
www.firststopcareadvice.org.uk
Independent Age provides free advice and information including care and support and benefits, plus friendship services to relieve loneliness and isolation.
Phone: 0800 319 6789 
www.independentage.org
Cruse Bereavement Care provides support after the death of someone close including face to face, telephone, group support, as well as bereavement support for children.
Phone: 0844 477 9400 (England, Wales and Northern Ireland)
0845 600 2227 (Scotland)
www.cruse.org.uk
Dying Matters offers information on end of life and bereavement, including writing a will, funeral plans and end of life care.
www.dyingmatters.org
Credits
| Role | Contributor |
| --- | --- |
| Joe Snowball | Alun Armstrong |
| Hermione Pink | Deborah Findlay |
| George | Geoffrey Palmer |
| Bella | Anne Reid |
| Dr Dainty | Jonathan Keeble |
| Mrs Cornish | Tracy Gillman |
| Writer | Michael Chaplin |
| Director | Marilyn Imrie |