Main content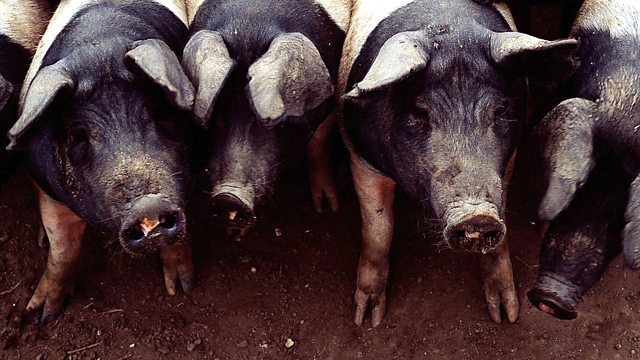 Farm Payments, Homeopathy for Livestock, Food Waste for Pigs
Delayed farm payments - unacceptable and alarming? Mark Grimshaw of the Rural Payments Agency replies. Also, homeopathy for livestock.
Farming Today has the latest in the long running saga of this year's delayed subsidy payments to farmers. Last week the Rural Payments Agency which runs the system in England and Wales said 'the vast majority' had been paid, though that simply raised questions about the definition of 'vast majority'. Mark Grimshaw, Chief Executive of the RPA explains where things stand, while some farmers say they're still waiting for their money.
Research published today reveals that 1 in 4 people in the UK are discarding food that is safe to eat. Multiply that up across the EU, where around 100 million tonnes of food are wasted annually, but over the next 15 years Brussels is seeking to halve that figure. The European Commission has recently announced that food that's safe but can't go into the human food chain should be exempt from the Waste Directive, with all its strict controls, and go into animal feed. Sarah Falkingham reports from an East Yorkshire company that turns powdered milk and other dry matter into high value calf and piglet food.
Homeopathy for livestock: two Wiltshire-based organic farmers explain that in their experience homeopathy's holistic approach leads to all round healthier herds. John Newman, Farm Manager at Abbey Home Farm near Cirencester, is joined by Christine Gosling.
Presented by Charlotte Smith and produced by Mark Smalley.
Last on
Broadcast