Main content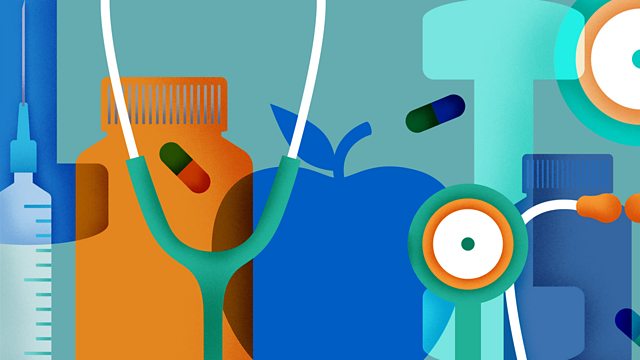 Blood pressure, Palm oil
How low should you go when treating high blood pressure? And if it is due to a cause that is more common than previously thought, it could be cured by an operation.
How low should you go when treating blood pressure? Mark Porter talks to the author of landmark study that was stopped early because the benefits of aggressive treatment were so convincing. This looks set to change the management of high blood pressure and millions more people in the UK will be taking extra medication. Dr Margaret McCartney debates the issues with Professor Tony Heagerty.
Imagine if your high blood pressure could be cured by an operation that meant no pills at all? That's possible if it's due to a condition called Conn's syndrome, now thought to be much more common than previously thought. Mark Porter hears from leading specialist, Professor Morris Brown, plus a school teacher who spent 10 years on pills before being diagnosed and is now cured.
And an Inside Health listener asks: why is palm oil in everything?
Last on

Programme Transcript - Inside Health
Downloaded from www.bbc.co.uk/radio4 
THE ATTACHED TRANSCRIPT WAS TYPED FROM A RECORDING AND NOT COPIED FROM AN ORIGINAL SCRIPT.  BECAUSE OF THE RISK OF MISHEARING AND THE DIFFICULTY IN SOME CASES OF IDENTIFYING INDIVIDUAL SPEAKERS, THE BBC CANNOT VOUCH FOR ITS COMPLETE ACCURACY.
INSIDE HEALTH
Programme 4. – Blood Pressure, Palm Oil
TX:  02.02.16  2100-2130
PRESENTER:  MARK PORTER
PRODUCER:  ERIKA WRIGHT
Porter
Coming up today, palm oil – it seems to be popping up in ingredient lists on all sorts of food labels these days but when it comes to health is it a good fat or a bad fat?
Blood pressure – how low should we go? I talk to the author of a landmark study that looks set to change the way high blood pressure is treated.
And talking of treatment, imagine if you could be cured with an operation that meant you needn't take any pills at all. Something that is possible if your high blood pressure is due to an underlying hormone imbalance – a cause that is much more common than previously thought.
Clip
What has been astonishing over the last 10 years or so is that Conn's syndrome used to be thought to be rare – 1% or less of all patients – however, what we've learnt over the last 10 years it is so much commoner than we used to think.
Porter
More on Conn's syndrome later.  But first we need to go back to basics.
Cuff inflating
Blood pressure readings are made up of two numbers – like 120/80.
The lower figure – 80 – is the baseline pressure in your circulation measured in millimetres of mercury. Forget the units – they don't matter – just concentrate on the numbers. The upper figure – 120 – is the peak in pressure that occurs with each beat of the heart, felt as the pulse.
Your blood pressure is said to be raised if readings are consistently 140/90 or more in a clinic setting or a bit lower at 135/85 or more if you check yours at home where you are more likely to be relaxed.
If you have high blood pressure and are on medication then your GP will tweak what you take to try and get your readings below 140/90 or below 150/90 if you are elderly.
But new research suggests that these thresholds are way too high and that we should be far more aggressive – aiming for a top number of 120 rather than 140 - a move that could mean millions more people in the UK taking extra medication.
Paul Whelton is Professor of Global Public Health at Tulane University in New Orleans and the lead author of the paper – known as the SPRINT study – that has put the cat among the pigeons.
Whelton
We know blood pressure's really important, it's probably the most important risk factor that we know about in medicine and we've known for years that we can lower the risk by treating with blood pressure lowering medications.  The big remaining question in the practice of medicine around blood pressure has been how low should you take that blood pressure.  People are surprised when you say that but it's something we really haven't known.  So over 9,000 people enrolled in the trial, a group that was over the age of 50, they had to have high blood pressure and they had to have an additional risk for cardiovascular disease.  We plan to follow them for about five years on average.  And then out of the blue one day, as I'm getting ready to get on a plane, I get a call and they say good news, trial's been stopped.  And I was floored.
Porter
You say good news the trial is stopped, I mean to many of our listeners that might appear to be bad news, can you explain why it was so exciting?
Whelton
Yeah it was stopped for benefit and it was stopped very early, about three years in, which is really unusual because we usually don't see much of the events occurring until later in a clinical trial.  So this one was stopped early because there was dramatic benefit for the group that had been assigned to the lower blood pressure.  In fact their total mortality was reduced by close to 30% and I've never been in a trial where we've seen that before.  So it was surprising, shocking and wonderful at the same time.
Porter
So what you found was that the group that were treated to the lower target – 120 versus 140 – fewer of them died and there were fewer heart attacks and strokes but can you give us some absolute numbers between the two groups?
Whelton
Something we often talk about is number needed to treat – how many people do you need to treat during the trial to prevent a death?  And in this case you would have to treat 90 people to this lower target to prevent one death during the course of our trial.  That's actually a pretty low number compared to most trials.
Porter
Well listening to that was Professor of Medicine at University of Manchester, Tony Heagerty, who has a special interest in treating high blood pressure and our very own Dr Margaret McCartney.
Tony, perhaps I could start with you.  What were your impressions when this study was first published?
Heagerty
I thought it was a landmark study.  The first thing to say about it was that there was no competition from pharmaceutical companies, this was a government sponsored study, it had an academic question to address, which was how low should we regard as properly controlled blood pressure and it came out with an unequivocal answer.
Porter
People might be surprised that we didn't really know how low to go.
Heagerty
I think that's right but it was a question of first of all recognising that high blood pressure is associated with an increased risk of developing a stroke or a heart attack.  And then the first studies were looking at controlling blood pressure and seeing whether that risk was reduced.  And then we had a period of pharmaceutical companies inventing new drugs and they all had to be trialled to see whether lowering blood pressure per se could reduce stroke and heart disease but nobody addressed the strict questions as to what would be acceptable reduction in blood pressure without potentially doing harm.
Porter
Margaret McCartney, what was your impression of this study, because it's going to affect people like you and I – GPs who are prescribing for people with high blood pressure.
McCartney
So the first I heard of it was this trial has been stopped in America because the results look so good and we didn't have the results so we had to wait several months for the New England Journal of Medicine to go and publish the full study.  And it is a good study in terms of it looked at older people who are often excluded from clinical trials, which was very good.  So certainly I think we have to pay attention to it but really concerns me is the risk of side effects, particularly kidney side effects.  And we do know that the people that were in the intensive treatment group well they had double the amount of acute kidney injuries during the trial, going from 2.6% in the usual treatment group to 4.4%, so almost a doubling.  And my concern is that we don't really know what that means.  And what I'm then concerned about is how to explain the pros and cons of lowering blood pressure to patients because in frontline general clinical practice side effects from medication are a really big concern for many, many people and I'm just concerned that this is a trial that's been done that doesn't necessarily real life frontline general practice.
Porter
But the other way of looking at that Margaret, allow me to play devil's advocate here, is that the side effects were that this treatment saved lives, that it reduced the risk of heart attack and stroke, there was no overall significant difference between adverse events between the two groups.
McCartney
Well not quite and I don't think – it's not my job to underplay the results of the trial, it's more just to try and put it in context.  So we've heard about the numbers needed to treat, which I think are really important and all cause mortality deaths from all causes is something I go on about all the time, really important that they're looked at, they did see a difference but you had to treat 90 people in order to delay one death over the three year period of the trial.  Now that is important but it means that 89 out of those 90 people did not get benefit from having their death delayed and were at risk of just getting the side effects from the intervention.  Is that worth it or is it not?  That's for the patient to decide, not for me.
Porter
Tony, let me come back to you on that very point.  I mean it obviously appears from this study that treating to 120, as your target, rather than 140 has benefits but are they benefits that are worth seeking, were you impressed by the differences between the two groups?
Heagerty
I was actually yes.  I share Margaret's reservations on the surface, if I could just address the issues she raised.  First, numbers needed to treat.  The numbers needed to treat will go down if this benefit extends beyond three years, which was the length of this study, because, as she rightly points out, it was stopped early because of such an enormous benefit as a result of reducing the blood pressure down to 120.
Porter
And the longer the study was to run the greater the benefit we would expect to see, is that correct?
Heagerty
Exactly right.  And the other point that she raised was the concerns about kidney dysfunction.  That was a pre-set criterion for monitoring lowering blood pressure to such an extent and one would anticipate that a lot of that would actually go away as follow up is continued because the kidney will get used to the lower blood pressure.
Porter
But we don't know that for sure.
Heagerty
We don't but I mean that is what happens – if you lower blood pressure you will see under perfusion of the kidney which will then get better.
McCartney
In some people and in some people it won't.  I mean I think we have to talk about burdens of treatment.  So I think for a very long time doctors have just followed a guideline, found out what number it is you need to hit in order to be a "good doctor", in quotes, and then given people medication to get them down to that level.  And we're in a different era now, I think we have to sit down with people and say okay here are the pros, here are the cons, what would you like to do and I think it's good to say what you think would happen at a five year full trial length, time of taking the medication, but we don't know that for sure.  And when you talk about people as they get older, which of course people are going to do in this kind of trial if they're on blood pressure medication for longer, people are going to accumulate more diagnoses, they're going to end up on more medication – what is going to happen to this group?
Heagerty
I'm sorry Margaret I do agree with you but there was a specific cohort of patients aged 75 or over and they did just as well as the patients that were younger.  And secondly all anti-hypertensive treatment trials show the longer you follow the patients up the more benefit that they accrue.
McCartney
Absolutely, I don't think that we should ignore blood pressure, I'm not arguing against treating it but the other issue is that this trial does go against what has been previously thought up till now.  So the Cochrane Review in 2011 had said really that lowering blood pressure under 140 over 90 they couldn't see an all cause mortality benefit, an improvement in your risk of death overall.  So I think we should be careful and I think we should be cautious and I think we should do, first of all, a new systematic review, look at all the evidence again and try and work out where this fits in with what we already know.
Porter
Well this is the big question isn't it Tony – does this one trial, which has come up with this finding and suggestion that we should be aiming at 120 – is that enough to change our current guidance and practice on it?
Heagerty
I believe it does actually.  The point that Margaret makes is well made – the Cochrane Review had to look retrospectively at trials which weren't designed to address the question.  This trial has been set up with sufficient statistical power to directly look at this and has come out with a positive result.
Porter
So Tony, where do we go from here?
Heagerty
Well the National Institute for Health and Clinical Excellence scoped out or looked for a reason to change guidelines in 2015 and the guideline writing committee felt there was no new evidence.  I think that in 2016 the British guidelines will have to be readdressed with regard to targets for looking at effective blood pressure control.  If one wanted to be pragmatic and also take on board Margaret's reservations one could stipulate a target of 130 rather than 120 in the first instance.  In the background I was thinking of the fact that we have a separate target for elderly patients of 150 and we could reduce that to 140 but we're going to have see effective targets come down from the current levels that we stipulate as being acceptable.  Can I also point out that in this study, although I thought patients would have to take an enormous number of tablets, the average number of tablets needed to reach this target of 120 was just three.
McCartney
Well it depends what else you're taking as well, so I think just three might be quite good for some people and other people might regard that as really far too many.  And of course it's not just about what pills you're taking, it's what the effects of those tablets are.  So if you're taking medication and you feel good, perfect, that's fine.  But if you're taking medication and you feel unwell, it's impairing your quality of life, that's obviously quite a different situation.
Porter
Dr Margaret McCartney and Professor Tony Heagerty
And I must say from my perspective I think three medicines for one condition, like high blood pressure, is actually quite a lot, as do many of my patients.
We asked the National Institute for Health and Care Excellence, NICE, what it intended to do about reflecting the SPRINT study findings in new guidance due later this year and it sent us this statement:
NICE Statement
All new studies are taken into consideration when deciding whether or not to review guidance.
You will find a link to current NICE guidance, as well as details of the SPRINT study, on the Inside Health page of the Radio 4 website, where you can also hear Margaret McCartney and I competing to see who has the healthiest reading - me.
But while doctors like us are interested in thresholds and how low we should go our patients are often more interested in about another burning question. Why them? What's caused their high blood pressure?
Up until recently it was widely accepted that nearly all cases were due to a combination of ageing and lifestyle factors like diet and obesity, so called idiopathic or essential hypertension.  But there is now a growing realisation that a significant minority are due to a hormone imbalance. A condition that can be sometimes be cured, meaning those affected no longer need face a lifetime on blood pressure pills.
Morris Brown is a specialist in the treatment of high blood pressure and has recently left Addenbrookes Hospital in Cambridge to become Professor of Endocrine Hypertension at Queen Mary University in London.
Brown
In at least 85% maybe 90% of patients we cannot put our finger on a cause and these patients are said to have idiopathic or essential hypertension.  But that doesn't mean we don't know quite a lot about what's going on.  And I like to use the analogy of the garden hose and every gardener knows that if they want to increase the jet of water coming out the end of a hose they either kink the end, which is what the sprinkler does, to reduce the area or they turn up the tap which increases the force.  And blood pressure and the circulation is no different – pressure goes up either because the small arteries have become narrowed or because the amount of salt water going round the body is increased.  And so if we look very crudely at differences in what causes blood pressure between older and younger patients salt is more likely to be a factor in older people and we think that's simply because the kidneys are just slightly less good at getting rid of the salt load. 
Porter
What would ring alarm bells with you in a patient's story that would make you think actually we must look and look quite hard at this patient?
Brown
I would say three things.  One is unusual symptoms, so severe palpitations, changes of skin colour or sweating, headaches which can suggest an adrenal gland secreting too much adrenaline, that's pretty rare but it's the constellation of symptoms which sets us thinking.  The other two much commoner scenarios are almost the opposite ends of a scale.  So one is patients who present with hypertension at a relatively young age, say in their 20s or 30s.  At the other end of the scale is the older patient, say in their 50s or 60s, who are on multiple drugs, three, four, five and the doctor is still not winning, despite following normal guidelines.  And that's often a clue to us that there's something unusual driving the hypertension.
Porter
And Morris, how long may people have been on those multiple medications for?
Brown
Two, five, 10 years because hypertension is a very chronic condition.
Storey
My name is Brian Storey and I am a schoolteacher in Bedfordshire.  I was having all sorts of issues and problems many years ago with blood pressure, first of all found out at a teacher wellbeing thing, my blood pressure was tested and I was asked to go to the doctor's.  Went to the doctor and the doctor said you need to do a bit more exercise.  Went to the gym, they tested my blood pressure and they said you need to go to the doctor's.  Went to the doctor's and they said okay it's a bit on the high side, try these tablets.  I was 34.  For 10 years backwards and forwards to the doctor, seeing various GPs, various types of medication being tried and tested, different combinations, different doses.  I would then go back however many weeks, months later and say blood pressure's still high and then they would try another medication and then there would be combinations of medications but the blood pressure just didn't respond, it resisted.  And there was one particular medication of which I would suffer quite intense headaches but perhaps the most serious thing what was happening to my heart, so my heart was becoming enlarged and when you're in your 40s you don't really want to have an enlarged heart.  I was on medication for about 11 years.  Eventually saw a doctor who said this doesn't seem to be working, there is a trial taking place in Cambridge.  So saw Professor Brown and he mentioned something called Conn's syndrome and he then explained that's all to do with your adrenal gland.  Had a CT scan which confirmed that there was a small growth which caused my adrenal gland to behave in the way that it was not meant to, making my body retain things it shouldn't retain, thus causing my blood pressure and therefore resistant to various medications. 
Brown
What has been astonishing over the last 10 years or so is that Conn's syndrome used to be thought to be rare – 1% or less of all patients – however, what we've learnt over the last 10 years out of every 1,000 patients with hypertension probably 100 at least have Conn's syndrome.
Porter
Morris, I mean that's one in 10 patients!
Brown
It is so much commoner than we used to think.  And we all have two adrenal glands sitting next to each kidney, they make a variety of hormones but the hormone which is abnormal in Conn's syndrome is one called aldosterone which regulates the amount of salt in the body.  So the hypertension is very simply due to telling the kidneys to hang on to salt inappropriately.
Porter
Okay so we talked about one of the clues being that these people are on a lot of medicines and they're not working, so their blood pressure's poorly controlled, what should I be doing, as a GP, what's the next step – how do I… is there a simple way that I can screen patients before referring them on to you?
Brown
There is a simple test and it is to measure the kidney hormone called renin and renin is the hormone that normally stimulates the adrenal gland to produce aldosterone but in this condition, Conn's syndrome, the renin hormone is switched off and is low.
Porter
And once Conn's syndrome is confirmed what can you do to help the patient?
Brown
So what we have to be clear about is that roughly half the patients with Conn's syndrome have both adrenal glands overactive and at the moment the treatment for that is medical and there's a very good drug – spironolactone – an old drug, that is often very effective.  However, if the patient wishes to have their hypertension cured then we conduct tests trying to find out whether both adrenal glands are overactive or just one of them.
Porter
And if it's just one of them can you remove that surgically?
Brown
The adrenal gland can be removed through keyhole surgery, allowing us to cure the condition by removing that gland.
Storey
So I was asked the question – do you want us to whip it out – off to Addenbrookes I went one morning and my adrenal gland was removed and I remember waking up, put up on to the recovery ward, took my blood pressure and it was a normal reading for the first time in 11 years, a normal reading, and we thought corr this is quite interesting, so I've just had the operation and immediately my blood pressure has fallen.  Professor Brown suggested I stayed on some – a low dose of tablets for a while, to see what happened, it stayed low.  I have been checking to make sure it has stayed low and I'm very pleased to be able to say the last reading was 119 over 74 – no medication.  So at the moment very pleased.
Brown
The younger the patient is at the time of surgery the better the chances that the hypertension will be cured altogether and like Brian the patient is able to come off all their treatments, even if they're on three, four, five drugs.  However, once patients are in their 50s or 60s the chances of they being able to come off all their drugs are not as good, which most of us believe is because the condition has been present for many years and the aldosterone hormone and the high blood pressure drives, what we call, secondary changes in the arteries and this slight thickening of the arteries makes the blood pressure persist, even after the original cause has been removed.
Porter
Professor Morris Brown, talking to me over the internet from his office.  And there's  more information on Conn's syndrome on our website, where you will also find details of how to get in touch.
Inside Health listener Lesley Kemp emailed to ask:
Kemp
Why is there so much palm oil in everything these days when articles I have read suggest that it's just not that good for you?
Porter
A question we put to Jonathan Pearson-Stuttard - a research fellow with a special interest in fats at Imperial College London.
Pearson-Stuttard
So palm oil is an edible vegetable oil, produced from trees and plants initially in Central America, South America and also in the South West of Africa.  Over the past sort of decades now in fact the majority of palm oil's produced in Indonesia and Malaysia.  Palm oil can be used for a real variety of things, it can be used in the production and in consumption of foods themselves but it can also be used in washing powders, additionally to that as a biofuel, so it really has a real variety of roles.
Porter
What about its chemical structure – where does it sit on the spectrum of saturated versus unsaturated?
Pearson-Stuttard
Well that's a really important question because in the last year or so we've had some new evidence with regards to fats and what we do know now for sure is that all fats aren't made equal.  So we have trans fats which are bad, saturated fats which seem less bad than we thought and then some fats which are polyunsaturated and monounsaturated that are perhaps actually good for you.
Porter
These are the vegetable oils and olive oil type – end of the spectrum.
Pearson-Stuttard
Absolutely.  Palm oil in that has more saturated fats than most other oils.  The largest saturated fat is a saturated fat called palmitic acid.  It also has some monounsaturated and polyunsaturated fats and these are the fats as I say that we see as good.
Porter
So it's a bit of a mix but if we have lard at one end and vegetable oil at the other where is it sitting, is it close to the lard end of the scale?
Pearson-Stuttard
It's slightly closer, it's in the middle sort of away from your traditional margarines which had high levels of trans fats, it's more towards the lard where you've got these saturated fats in high quantity, it's over 50% of it – of the fats are saturated with just a small – relatively small proportion being the poly and monounsaturated fats.
Porter
Lesley makes the point that it seems to have popped up out of nowhere, I mean you see it on labels now whereas you never used to.
Pearson-Stuttard
Undoubtedly palm oil and the consumption of palm oil and finding it in various products has increased a lot over the past decade or so.  One reason for that is that it's an easy substitute for trans fats.  Now trans fats consumption has reduced substantially across the world over the past decade or so, due to various regulation or voluntary causes.
Porter
And just to clarify these are the vegetable fats that are altered chemically to make them a little bit more solid, that's the simple way of saying it, but they're not very good for us, they're the unhealthiest of the fats.
Pearson-Stuttard
That's absolutely right.  So trans fats are exactly that – they're solid fats – basically when you put a lot of hydrogen into these fats it turns them into these trans fats, which are solid form, that's good for food companies because solid form means that they have longer shelf life, slightly more palatable and cheaper to produce.  But they're not good for us.
Porter
They're banned in some countries and indeed in this country a lot of the retailers have been reducing the amount of trans fats in our foods but palm oil's being used instead, is what you're saying?
Pearson-Stuttard
That's right, they're a natural substitute for two reasons, one they're produced naturally but two because they're cheap and they perform all of the roles and functions that trans fats did.  But the science to date suggests that they're a lot less harmful than trans fats are.
Porter
You say a lot less harmful – does that mean they're safe, good fats or bad fats?
Pearson-Stuttard
Well there's controversy in there and I say they're composed of both saturated fats and poly and monounsaturated fats.  The WHO, for example, suggests that this saturated fat, in particular, palmitic acid, there's convincing evidence that this has negative outcomes on cardiovascular disease.  Similarly the USDA, which is a regulatory authority in the US that has been overseeing the removal of trans fat from the supply, has said that palm oil isn't a suitable replacement for trans fats.  That said the scientific evidence is very mixed as to the overall health effects of palm oil. What we see with fats is that it depends what you replace it with, so if you replace palm oil with refined carbs, so that's your white bread, then you'll actually do worse, if you replace it with more of the healthy fats then you'll do better by removing it, so it's somewhere in between.
Porter
So it's neither a particularly healthy fat or an unhealthy fat, let's say at the moment we think it sits somewhere in the middle.  But when people pick a product up and see palm oil on the list of ingredients should that ring alarm bells?
Pearson-Stuttard
So you make a very good point and now palm oil is labelled.  Up until December 2014 palm oil could be labelled just under vegetable oil…
Porter
So that's another reason why it's suddenly come to the fore.
Pearson-Stuttard
Absolutely, that's right.  Since then the EU have mandated that these must be labelled specifically as to what they are.
Porter
Well I'm looking here at a very popular chocolate spread and I mean it just says palm oil, do I know for sure that there's no trans fats in that?
Pearson-Stuttard
Palm oil can be converted to trans fats but that's through a different process and in the spread that you have in front of you, if it's labelled palm oil that's what we should have in there.
Porter
So just to be clear – if I read that something's got palm oil in it that means it's natural palm oil, that it's not been messed around by chemists and if they were to hydrogenate it, to do a sort of trans fatty type change, they'd have to label it as hydrogenated oil would they, here in the UK?
Pearson-Stuttard
That's right, good labelling should label the nutrition that's in there.  For palm oil to become trans fats it requires a hydrogenation process, if that were to be done and that was the content of the spread or whatever it might be then that should be labelled.
Porter
Now that requires good labelling but is that mandatory to have it labelled like that?
Pearson-Stuttard
At present it's not mandatory in the UK with regards to labelling.  And what I'd say to Lesley is we know that some of other fats are very good for you, so the likes of avocados, the fish as well as walnuts and it's a balance, the more you have of those the more healthy they are, it's likely that the palm oil – there's no convincing signs one way or the other at the moment but it's unlikely to be as healthful as these other fats.
Porter
Jonathan Pearson-Stuttard who did also highlight environmental concerns about producing palm oil – particularly as a bio-fuel – but, for obvious reasons, we concentrated on the health implications.
Just time to tell you about next week's programme when, among other things, I will be discovering how the Internet helped spread a gentler and more effective approach to treating club foot. Join me then to find out more.
ENDS
Broadcasts