Main content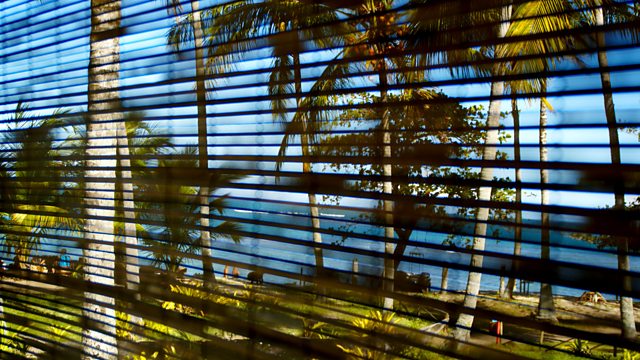 Graham Greene's own favourite story is a tense tale of political kidnap and sexual betrayal, set in 1970s Argentina. Stars Matthew Marsh and Geoffrey Streatfeild.
by Graham Greene
The first of two episodes dramatised for radio by Nick Warburton.
In a conversation with Nicholas Shakespeare, Graham Greene once named 'The Honorary Consul' as his favourite among all his novels, "..because the characters change and that is very difficult to do."
In this superbly tense story of political kidnap and sexual betrayal set at the beginning of Argentina's Dirty War in early 1970s, Greene's characters find themselves on a switchback ride of love, sacrifice and violence.
Isolated Dr Eduardo Plarr, son of a missing political prisoner, is lured into collaborating with a defrocked priest in a kidnap plot, only to find the lives of two people he doesn't care for, suddenly in his hands.
Meanwhile Charles Fortnum, the elderly and drunken Honorary Consul in a one-horse town near the Paraguayan border, faces his own terrors, and the loss of the young prostitute he has fallen in love with.
Greene added: "For me the sinner and the saint can meet; there is no discontinuity, no rupture... The basic element I admire in Christianity is its sense of moral failure. That is its very foundation. For once you're conscious of personal failure, then perhaps in future you become a little less fallible. In 'The Honorary Consul' I did suggest this idea, through the guerrilla priest, that God and the devil were actually one and the same person - God had a day-time and a night-time face, but that He evolved, as Christ tended to prove, towards His day-time face - absolute goodness - thanks to each positive act of men."
Produced and directed by Jonquil Panting.
More episodes
Previous
You are at the first episode
Credits
| Role | Contributor |
| --- | --- |
| Dr Eduardo Plarr | Geoffrey Streatfield |
| Charley Fortnum | Matthew Marsh |
| Leon Rivas | Stefano Braschi |
| Aquino | Martin Marquez |
| Clara | Beatriz Romilly |
| Dr Humphries | Ewan Bailey |
| Colonel Perez | Chris Pavlo |
| Gruber | Sean Baker |
| Father | Brian Protheroe |
| Teresa | Rebecca Hamilton |
| Author | Graham Greene |
| Adaptor | Nick Warburton |
| Director | Jonquil Panting |
| Producer | Jonquil Panting |