Main content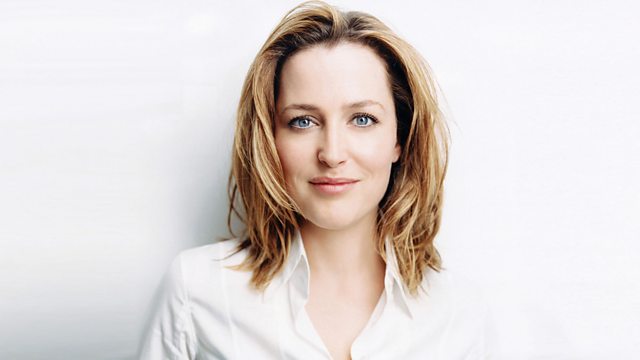 Childreach International
Gillian Anderson presents the Radio 4 Appeal on behalf of Childreach International.
Actress Gillian Anderson presents The Radio 4 Appeal on behalf of Childreach International.
Registered Charity No 1132203
To Give:
- Freephone 0800 404 8144
- Freepost BBC Radio 4 Appeal, mark the back of the envelope 'Childreach International'.
- Cheques should be made payable to 'Childreach International'.
Last on

Childreach International
Childreach International's Taught , Not Trafficked campaign works in Nepal to ensure that children, who have lost their homes, families and schools after the earthquakes last year, remain safe and in education. Our approach begins with rebuilding classrooms in Sindhupalchowk, one of the worst affected districts. But we also collaborate with the government, local community members, parents and teachers to ensure that the realities of trafficking are not only understood, but acted on.

Every penny of your donation to the Taught, Not Trafficked campaign will go to ensuring that children in Nepal can return to education and do not fall into the preying hands of traffickers. Children like…
Ashish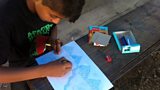 "After all the schools were destroyed, I spent most of my time roaming around the village with my friends. It wasn't particularly safe, but there was nothing else to do. Then  we heard about Childreach's temporary learning centres and started going. We cannot wait for our new classrooms to be constructed!"
And Maya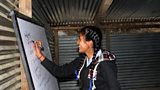 When Maya grows up, she dreams of being a policewoman. She loves to help people, and wants to make a difference in the world. But to do this, she needs to finish school. Maya's family benefited from our temporary shelters after the earthquake, as their home was destroyed. Now, she looks forward to completing her education in a safe, new classroom with her friends.
Our first classrooms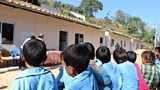 In November 2015, we opened our first fourteen classrooms in Banksharka, Sindhupalchowk. 490 children in that community can now continue their education in a safe and warm space. With your help, even more children will soon be able to get back to school.

All children should be free to live, learn and play. To be happy, safe and free.  
With your help, we will ensure children are Taught, Not Trafficked.
Broadcasts