Main content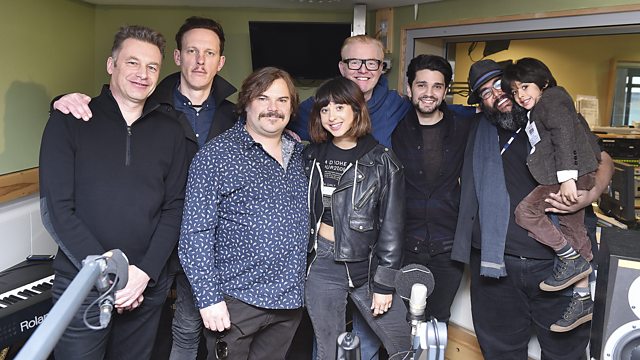 Matt LeBlanc, Jack Black, Laurence Fox, Chris Packham and Foxes
Chris gets that Friday feeling going with brand new Top Gear presenter Matt LeBlanc, Goosebumps movie star Jack Black, actor turned singer Laurence Fox, wildlife wonder Chris Packham and the fabulous Foxes, who plays live in session.
Clips

Pause For Thought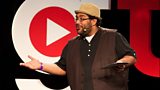 Abdul-Rehman Malik, journalist and broadcaster
Chris, my son has started taking a keen interest in what my wife is driving. "Abba," he declared the other morning. "I think we have to get a new car." No we don't, I exclaimed. "No, no, it's got a big problem," he insisted. "The radio doesn't play enough Rock and Roll." He raised his hands in the universal symbol of rock music – the sign of the wide horns. "Don't you know Abba? I love Rock and Roll!"
Jack, if you were still running the School of Rock, I'd sign him up right away!
My son, Abdi, turns 5 today. I've talked about him on Pause for Thought since before he was born.  He's here this morning with his mom  – watching from the control room.
Abdi, you arrived a month early. It was a dramatic entry and as your Mama recovered, you spent the first hour of your life with me. You were swaddled tight, but from underneath your little white cap, your dark eyes were open, looking at me intently.
I will never forget that hour. I recited ancient prayers. I told you how excited I was to meet you. I told you about your grandparents who were waiting for you in Toronto and Singapore - either ends of the world. I also shared my fears: fears about being a good father; fears that I wouldn't get things right. I told you things that I have probably never told anyone else. You responded by giving me your first smile.
I later confessed to a poet friend of mine how overwhelmed I was by the love that I felt for you. Don't worry, he said, it's like God's put a little doorway in our hearts. Once you hold your child, it opens and there is an ocean of love behind it which you didn't know existed.
I walked through that door and I've never come back.
"What actions are most excellent?" asked the Prophet Muhammad, "To gladden the heart of a human being, to feed the hungry, to help the afflicted, to lighten the sorrow of the troubled, and to remove the wrongs of the injured."
If your Mama and I are able inspire you to these things, then whatever the future brings – whether you become an actor, a musician, a DJ, a wildlife expert - it will be blessed.
And don't worry – we'll make sure the car radio plays a little bit more Rock and Roll.  Happy birthday Abdi! These wide horns are for you!