Main content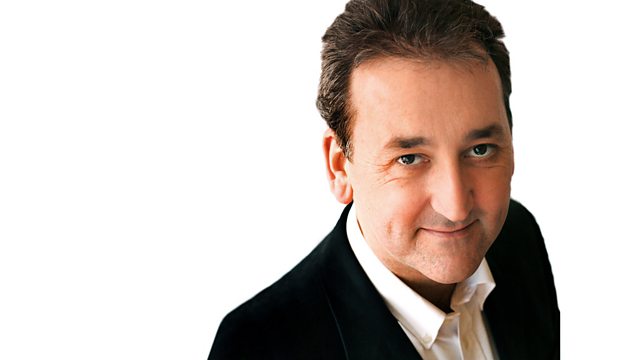 Ian Skelly presents a Royal Opera House performance from 2011 of Puccini's Il Tabarro, the first part of Il Trittico. Starring soprano Eva-Maria Westbroek.
Presented by Ian Skelly.
Across the next three Thursday Opera matinees, there's another chance to hear Puccini's Il Trittico from the Royal Opera House production in 2011. Puccini's triple bill comprises three contrasting one-act operas encompassing lust, murder, faith, romance and comedy. In Il Tabarro, Eva-Maria Westbroek sings the role of Giorgetta, whose affair with a deckhand provokes her husband to murder. Next week - Suor Angelica.
Puccini: Il Tabarro
Michele ..... Lucio Gallo (Baritone)
Luigi ..... Aleksandrs Antonenko (Tenor)
Tinca ..... Alan Oke (Tenor)
Talpa ..... Jeremy White (Bass)
Giorgetta ..... Eva-Maria Westbroek (Soprano)
Venditore ..... Ji-Min Park (Tenor)
Frugola ..... Irina Mishura (Mezzo-soprano)
Royal Opera House Orchestra
Royal Opera House Chorus
Conductor Antonio Pappano
Followed by more performances by the San Francisco Symphony Orchestra:
3pm
Prokofiev
Violin Concerto No.2 in G minor, Op.63
Gil Shaham (violin)
San Francisco Symphony
Michael Tilson Thomas (conductor)
3.30pm
CPE Bach
Symphony No.4 in G, Wq.180
San Francisco Symphony
Ton Koopman (conductor)
3.45pm
Prokofiev
Symphony No.3
San Francisco Symphony
Michael Tilson Thomas (conductor).
More episodes
Previous
You are at the first episode
Music Played
Opera Matinee

San Francisco Symphony Orchestra
Synopsis
A barge, Paris
On his barge, Michele is watching the sun set while the stevedores and his young wife Giorgetta work. Giorgetta offers a glass of wine to Tinca, Talpa and Luigi, who work with Michele. Luigi asks a passing entertainer to play a waltz. He dances with Giorgetta. A song seller on the quayside offers his latest song. Talpa's wife Frugola arrives, and chats to Giorgetta about her life as a rag-picker, and her admiration for her cat. Michele returns and the other workers discuss their lives: Tinca loves drink, Luigi is horrified by the life of barge workers, Frugola and Talpa want nothing more than a country cottage and Giorgetta yearns for the lively life of the Paris suburb where she was born. Luigi responds to Giorgetta's enthusiasm for Paris. When Tinca, Talpa and Frugola leave, Luigi finds an excuse to remain behind with Giorgetta.
Michele returns, and is surprised to find Luigi still there. Luigi tells Michele that he wants to stay on the barge for now, but be put ashore at Rouen. Alone again with Giorgetta, Luigi explains that he cannot bear sharing her with Michele any longer. They arrange a meeting for that night and a possible elopement; Giorgetta will light a match as a signal for Luigi to join her.
Michele comes back on deck and tries to talk to Giorgetta. He recalls how happy they used to be, and how Giorgetta and their baby son would shelter under his cloak. Giorgetta declines to show Michele affection or to talk about their dead child. She goes inside.
Now convinced that his wife is unfaithful, Michele broods over who her lover might be. He wonders if there is anything between Luigi and Giorgetta, but is puzzled over Luigi's request to leave the barge at Rouen. Thinking hard on how he could revenge himself, Michele lights his pipe. Luigi takes this for Giorgetta's signal and boards the boat. Michele seizes and strangles him.
Giorgetta returns, and apologizes for her behaviour to her husband. She asks if she can shelter under his cloak once more. Michele pulls open the cloak to reveal Luigi's corpse.
- With thanks to the Royal Opera House.